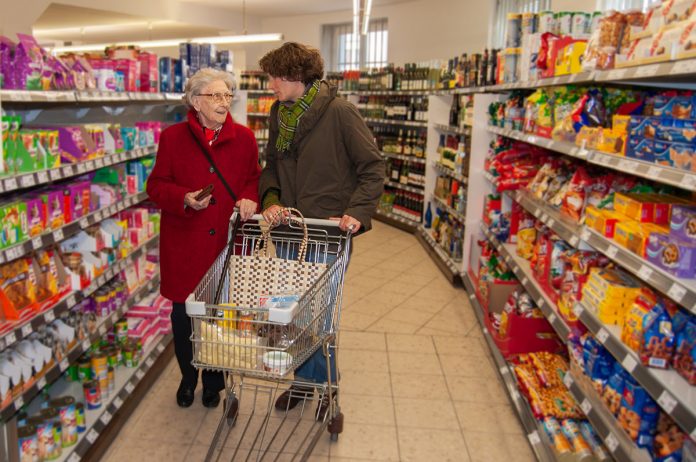 Dr. Malcolm Doupe and Dr. Frode Fadnes Jacobsen present their joint research program in response to the World Health Organization's Global Strategy and Action Plan on Ageing and Health
'Life is not merely being alive, but being well' (Marcus Valerius Martialis). In this article Dr. Malcolm Doupe (University of Manitoba, Winnipeg, Canada) and Dr. Frode F. Jacobsen (Western Norway University of Applied Sciences, Bergen, Norway) present their joint research program in response to the World Health Organization's Global Strategy and Action Plan on Ageing and Health.
Who they are
Drs Jacobsen and Doupe have a long and productive history of academic collaboration, reflecting their strong dedication to the welfare of older people across a range of healthcare settings. In 2010 – 2018, they were members of the international 'Re-imagining Long-term Care Project', funded by the Social Sciences and Humanities Research Council of Canada. They now co-lead several research initiatives designed to improve healthcare transitions for older adults; to build international partnerships that enable researchers, healthcare planners, and community partners to learn from each other; and to prepare students internationally as leaders in this important area of healthcare reform. They have co-published extensively to compare international healthcare standards, care practices, models of physician care, and resident choice. Highlights of their ongoing collaborations, some lessons learned to date, and opportunities for future engagement with interested parties, are summarised in the following headings.
Improving Care Transitions for Older Adults is Paramount. Older adults are the fastest-growing segment of our population worldwide, and, accordingly to Dr. Doupe and Dr. Jacobsen "providing effective healthcare to these people is going to require a significant influx of resources – period". There is also, however, irrefutable evidence showing that many of the challenges we face are related to poorly implemented care transition processes. Finding ways to help people live well in their community as their health deteriorates, and to more effectively and safely transfer to and from healthcare settings when the need arises, are two particularly challenging care transition areas that, unfortunately, cause regular issues for many older people. Despite ongoing Aging in Place reform efforts, many jurisdictions are still plagued by these ineffective pathways, and the consequences of our current processes are costly from both a financial (e.g., many older people experience repeated emergency department and hospital visits due to unresolved challenges and poor discharge planning) and humanistic (e.g., many people are still admitted to nursing homes due to social isolation, depression, and emotional exhaustion) perspective. Baby Boomers have started to reach age 75, and hence the need for more effective care transitions is urgent. Drs Jacobsen and Doupe are committed to help improve these processes through their research collaborations.
While we live in an information-rich environment, we need better skills to learn from each other. "While jurisdictions often approach healthcare delivery in different ways, there is no real platform to meaningfully compare an
d learn from each other" say Doupe and Jacobsen. Most of our healthcare system comparisons are count-based (e.g., number of providers, costs of care); We need strategies to compare and contrast healthcare processes and cultures (e.g., how services are organised, what type of care is provided and by who), and to understand the consequences of these different approaches. With this goal in mind, Drs. Jacobsen and Doupe received funds to create iNET (An International Network to Enhance Older Adult Transitions between Emergency Departments and Communities). With a team of 30 international researchers, planners, providers and students, iNET compares key care transition processes between Norway and Canada and examines how well their registry data systems will permit direct comparisons of healthcare use between these countries. iNET research activities are interspersed with regular team workshops, staff exchanges, and student mobility summer schools to discuss lessons learned, to facilitate team building, and to plan for the next steps.
Getting from Knowing to Doing: Implementing Sustainable Change. "As researchers, we often underestimate the complexity of making seemingly every day simple and sustainable changes" say Jacobsen and Doupe. Building on iNET and with this goal in mind, Jacobsen and Doupe were recently awarded funds to conduct K2A (From Knowledge to Action: Developing interventions to improve older adult care transitions between nursing homes and emergency wards). Once again working with a diverse group of researchers, stakeholders, and students, major project activities include (a) directly comparing, using registry data, differences in healthcare use and in particular care transition pathways experienced by Norwegians and Canadians; (b) engaging with various stakeholder groups to gather additional perspectives about what works, what doesn't, and key changes needed, and; (c) using this collective knowledge to plan and implement a series of pilot projects designed to test change ideas, and to identify the facilitators and barriers to their ongoing use. "Our goal is to improve care transitions in one or two areas" say Jacobsen and Doupe, "with lessons learned for other healthcare sectors".
Training Tomorrow's Leaders. Doupe and Jacobsen are presently completing their inaugural iSTEP (An International Student Training and Exchange Project in Transitional Care) program. iSTEP involves students from their respective academic institutions and consists of a series of webinars (e.g., that address some of the aforementioned topics about healthcare systems and care transitions), followed by student exchanges that help them to witness firsthand different care transition approaches and hence the lessons to be learned from each other. While these latter activities are currently on hold due to the covid-19 pandemic, Doupe and Jacobsen intend to extend this program and are seeking additional international partners.
Please note: This is a commercial profile
Editor's Recommended Articles