A West Midlands company has just been appointed the UK's official dental and care home distributor of the Coronavirus killing robot called THOR UVC®
It coincides with the release of a research white paper from Boston University, which conclusively proves the bulbs used in the robot achieve fast and complete inactivation of SARS-CoV-2.
THOR UVC®
The paper refers to a 35W PLL lamp which was used in the Boston University tests. The powerful THOR UVC® robot uses more powerful 95W versions, and it has 24 of them. The white paper is now subject to professional peer review.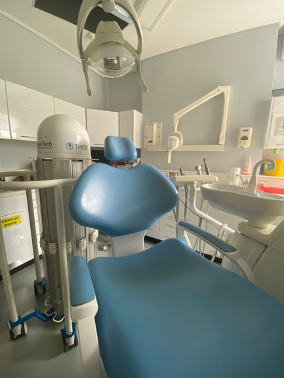 Ian Rea, Managing Director of Anti Viral Clinical Disinfection said: "We've been using powerful THOR UVC® robots for some time, to ensure businesses, dentists, care homes and all workplaces are totally safe for both staff and customers. We are now delighted to be the official THOR UVC® distributor for dental practices and care homes across the UK."
SARS CoV-2
Since the start of the SARS CoV-2 pandemic, Dr. Anthony Griffiths, Associate Professor of Microbiology at Boston University School of Medicine and his team have been working on developing tools to support scientific advancement in this field.
Dr. Griffiths said: "Although several techniques exist for inactivating SARS-CoV-2, the lack of proven effective tools and interventions have allowed for the unmanageable spread of the virus in the human population.
"Our results show that UV-C is a powerful tool that can be applied extensively in a wide range of public institutions including hospitals, nursing homes, workplaces, schools, airports and shopping centres to disinfect contaminated equipment and surfaces to prevent and reduce SARS-CoV-2 contact transmission."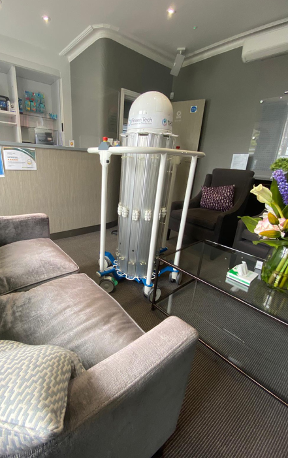 THOR UVC® has also been proven to kill other infectious pathogens as well as the coronavirus. These include Ebola, MRSA, Enterococcus, Norovirus, VRE, CRE, MERS, E.coli, Acinetobacter and C.difficile. The system is also remarkably fast. A typical surgery or bedroom can be clinically disinfected in around 15 minutes, while larger premises such as warehouses and call centres will take 2-3 hours.
Editor's Recommended Articles