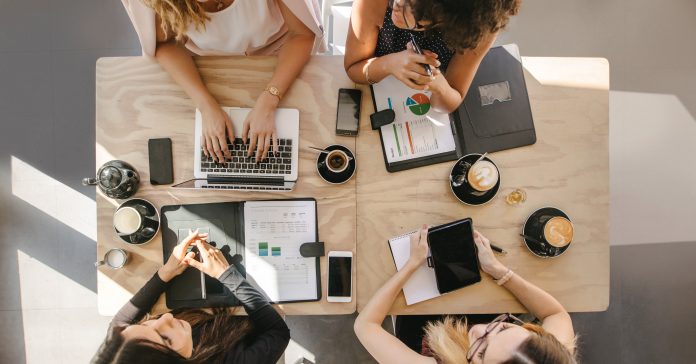 Seagull Scientific explores women in the supply chain workforce and how diverse leadership can enhance the efficiency of these systems
Since the beginning of the COVID-19 pandemic, the challenges facing supply chain workforce networks have been highlighted more than ever before as industries struggle to meet demand.
Pandemic challenges in the workforce
The COVID-19 pandemic saw businesses struggling worldwide to keep up with demand and a declining workforce. Supply chain workforce networks worldwide struggled to maintain employees as more and more people stayed home or opted for remote positions.
Access to raw materials decreased, and worker shortages led to inventory reductions and price inflation. These challenges push supply chains to adopt new technologies and diversify their leadership to become more efficient and reliable in unpredictable times.
Corporate accessibility for women
Seagull Scientific reports that "incorporating diverse perspectives (including those from women) into complex workforces, especially within executive or leadership teams, can lead to above-average profits."
Despite this trend, however, most women in the supply chain industry hold first-line and supervisor roles, with the lowest percentage of women in executive and corporate positions.
Women in supply chain workforces worldwide are being lost at mid-career levels due to a lack of opportunity. Trends show, however, that companies that hire more women in leadership roles are more efficient and diverse.
The push for DEI initiatives across industries in the last couple of years has seen more women in supply chain organisations than ever before and more of those women holding leadership positions.
Hiring a diverse team can bring new perspectives and ideas to a business, leading to creative problem solving and success. Gender equality in the workplace should be a priority for supply chain businesses in 2022.
Adapting to new industry demands 
As the pandemic continues, the struggles facing the supply chain workforce are not diminishing. Businesses need to adapt in order to meet the demand of an evolving consumer market.
New technologies are an integral component of upgrading and improving supply chain functions. Labelling technologies, RFID, and digital watermarking tools can streamline product management, saving companies time and money in oversight. Adapting new tech is only half the battle; these technologies won't be used efficiently without an appropriately trained and managed workforce.
Industry training and resources can help team members improve and move up within the industry. According to Seagull Scientific, "today's manufacturing workforces don't own many of the skills needed to take on positions in smart factories, or to keep up with the rapid pace of digital transformation."
Digital transformation is key to continued success in the supply chain industry, even as unforeseen events impact a business's day-to-day. 75% of industrial organisations recognized the importance of reskilling their workforce to see success over the next few years, but only 10% were ready to address this issue.
Hiring skilled workers is integral for successfully adapting to new industry standards. Hiring underrepresented groups such as women in the workforce can strengthen your skilled labor and diversify your team.
Supply chain organisations face a critical moment of adaptation that will make or break their success for years to come. As businesses meet the challenges of the pandemic, hiring more women in the supply chain workforce has been shown to improve efficiency and diversify leadership.
Companies in the supply chain industry should prioritise diversity and digital transformation to stay competitive in 2022. 
Editor's Recommended Articles