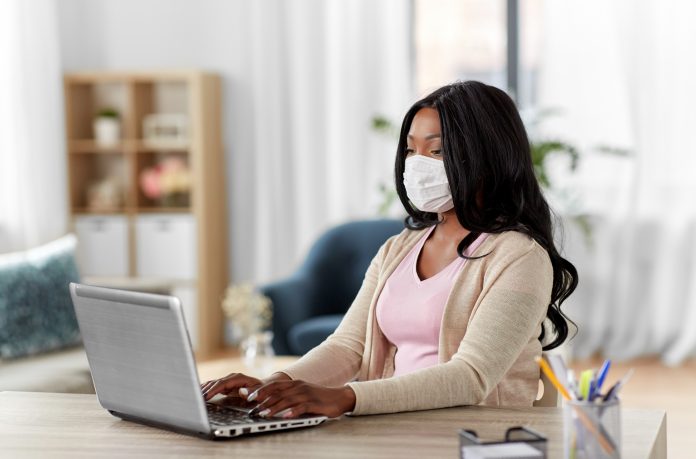 Derek Jones, VP Enterprise Strategy, Americas, at Deputy, explores some of the workforce changes that we can still expect to see throughout 2021 due to COVID-19
2020 has been far from an ordinary year in the business community. Many businesses have been forced to close their doors, and many workers have been out of a job for just as long. Those businesses that managed to stay open had to change how they worked to continue to be productive and keep their employees safe.
This pandemic has changed the workplace tremendously. Everything that we knew and accepted as set in stone before the pandemic has all had to change. In some cases, the change is because the company has to reorganise to meet the CDC's safety guidelines. In other cases, it is because the industry has been reorganised to be more efficient and productive during these COVID-19 times.
Human Resource managers worldwide are playing catchup, trying to figure out how the pandemic has affected the workplace. All to become more efficient and bring back the productivity levels that employers were used to before the pandemic.
In this article, we are going to help you as the Human Resource manager get to grips with the changes to the workplace that were caused by the coronavirus pandemic. Below are five major changes to the workforce that your HR department should prepare for.
1.  New benefits and incentives
As people's lives have changed due to COVID-19, so have the employees' values and priorities. This means that many of the benefits and incentives packages companies have used to attract new talent and retain the old have gone obsolete. New benefits have to be imagined to reflect the post-pandemic workplace climate. Without this restructuring of your company's benefits packages, your organisation might become unable to attract new talent and retain existing employees.
Many of the changes that many employees are gravitating to have to do with protecting the employees from the spread of COVID-19 and support in the event of an infection to an employee or a loved one.
Some of the new benefits and incentives could include;
Health care plans that cover COVID-19 infections
Resettlement benefits
Unlimited paid sick leave
Childcare and transportation benefits
Working from home if you are unessential on-site.
2.  Remote work is here to stay.
Remote work is expected to rise to 40% post-pandemic, which is up 10% from the pre-pandemic levels. This trend is expected to continue through 2021 and possibly even 2022 until a critical mass of the population has received the vaccine.
To make remote work practical, HR departments have had to play their part.  They have categorised each of their employees into two groups; essential on-site and non-essential on-site. Furthermore, HR also has to recruit remotely for a lot of the employees that are going to work remotely. The challenges posed by remotely recruiting new employees are quite different from those levied by in-person recruitment. It is essential that the Human Resources department put in place remote recruitment protocols that suit the company as soon as possible.
3.   A bigger gig economy
The gig economy is emerging as a saviour for employment for many people, even those who held full-time jobs before the pandemic. Workers are attracted to the flexibility of choosing their own hours and deciding what employers are taking the COVID-19 safety protocols seriously enough to work for. This helps the workers not commit to working for an organisation that might put them at a higher risk of infection if they don't want to.
On the other hand, employers enjoy limited liability and the limited benefit obligations expected by part-time employees compared to full-time employees. Employers can save on wages lost to employees not working due to COVID-19 and the benefits attached to full-time employment.
4.  Further integration with technology
While companies have used technology as a tool for productivity for a while now, that is nothing compared to how much they have to rely on technology to get work done now. As mentioned above, remote work is now more prevalent than ever before. And as such, many employers have to get to grips with all the technology that everyone is using to be more effective while working from home.
Furthermore, not only does management need to be able to understand and use technology, but they also need to be able to teach their employees how to use it. Some of the new technologies they are using include;
5.  A different workspace
It is no longer feasible for businesses to put thousands of people all working the same shifts in one building. This model is going to dramatically need to change as we return to work. Employees are now more worried about their safety in the workplace than they were before the pandemic. For many, this fear is not only for their own lives but also the lives of their family members, especially the elderly, who would be at a higher risk of fatality if infected.
Before the pandemic, there was a trend towards open floor plans and seating areas for many of the employees in most organisations. In a bid to encourage creativity and collaboration, many companies have abandoned the offices and cubicles of the old workplace in favour of more open, versatile spaces that the employees can organise as they are comfortable with. All this will have to be reimagined, but now with the aim of projecting safety to one's own employees and clients in the workplace.
These are the major workforce changes that we see staying around in 2021 and beyond. It's hard to predict exactly how 2021 will look like, will vaccines be efficient, or will work life still look pretty much the same, but we hope these five do help you and the rest of your organisation as you return to work.
Editor's Recommended Articles