British drivers spend £1.7 billion repairing damage to their vehicles as a result of potholes every single year, according to new figures released following the Governments new budget announcement
The data from WhoCanFixMyCar.com comes after the Government has committed an extra £420 million to repair potholes around the UK.
According to data from the company's network of garages, the average repair cost for pothole damage, which can be anything from wheel realignment to steering rack repair as well as bodywork, is £157.75*.
With one in three drivers** reporting pothole damage every year and more than 31 million cars on UK roads, more than 10.5 million drivers need repairs as a direct result of badly-maintained roads.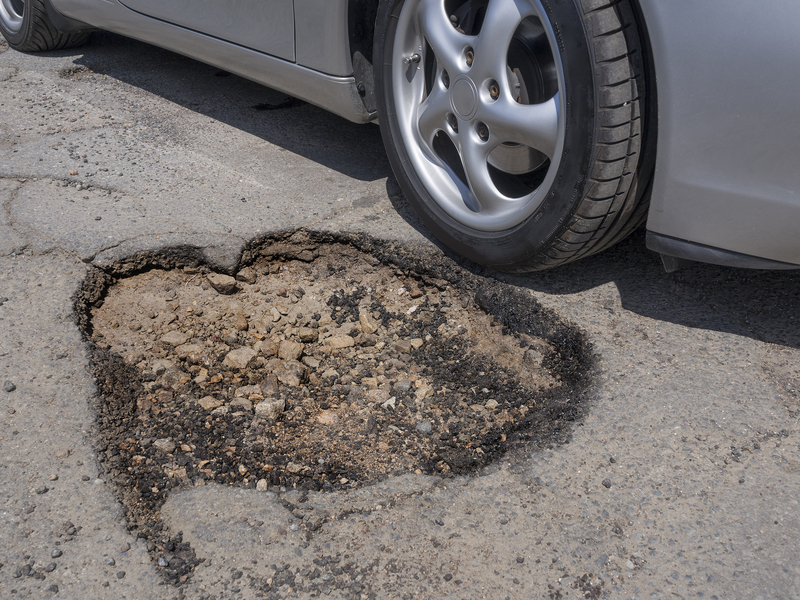 Alistair Preston, Co-Founder of WhoCanFixMyCar.com, said: "The news that the Government is committing an extra £420 million to help tackle the pothole epidemic is very welcome, but it's a drop in the ocean compared to what potholes cost UK drivers every year.
"It's about time the state of our roads was taken seriously, particularly when drivers have been paying the bill on repairs and road maintenance through taxation for so many years."
Support for County Councils –  improving roads, infrastructure and transport links
Cllr Paul Carter, chairman of the County Councils Network and leader of Kent County Council, added: "The County Councils Network (CCN) has made a clear and compelling case highlighting the need for additional funding for local government in the Budget.
"The announcement by the Chancellor of new money for social care and road maintenance is significant and extremely welcome. The funding announced will help protect social care services, help meet the rising demand for care, and support fixing potholes.
"The Chancellor and the Communities Secretary have clearly listened to our calls and they have acted. County authorities faced a £3.2bn funding black hole by 2020, and would have been in the extremely difficult position of having to find a further £1bn in savings and reductions next year. This additional funding will help reduce these pressures and protect vital public services.
"With counties containing 70% of England's roads, we must receive a proportionate share of the new resources announced today for improving roads, infrastructure and transport links to enable us to continue to support local economies in our towns and villages.
"There still remains uncertainty over our future funding levels for councils and we will continue to work with ministers in the positive fashion that has led to today's announcement."
*Average car repair bill when pothole damage is reported according to WhoCanFixMyCar.com data
** https://www.mirror.co.uk/money/1-million-cars-damaged-potholes-11364903
Editor's Recommended Articles