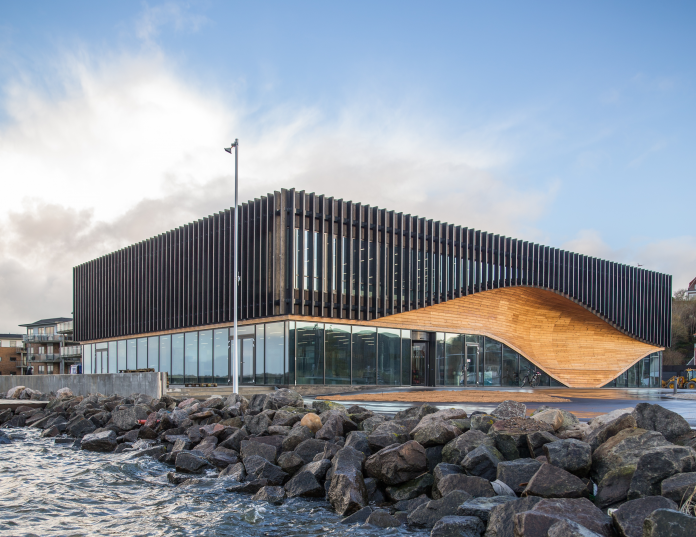 Adaptation to climate change takes research-based decision-making and decisive action, argues Local Government Denmark and Danish Regions
Water does not know boundaries. The Danish response to this challenge has been an integrated approach in which partnerships have been built across organisational boundaries all the while focusing on collaboration and value creation on multiple levels. However, experience shows us that maintaining political awareness over time is difficult. As nations experience climate change differently across regions, politicians must be determined to make difficult decisions which may entail a radical transformation of how cities and landscapes are planned and managed today. We need to take into consideration the value added from enhanced biodiversity, better health, and liveability, and to this end, lessons learned should be embraced and translated into action for a better adaptation to climate change.
During the annual National Climate Summit, organised by Klimatorium, Lemvig Municipality and the Central Denmark Region, professionals across the sectors of energy, water, climate adaptation, and circular economy came together with top researchers and experts to mobilise continued support and inspiration.
The following recommendations are comprised of the outcomes of the Summit and composed by the authors of this article to contribute to the exchange of knowledge on adaptation to climate change. The organizations Danish Regions and Local Government Denmark call for a resilient response to climate change which will require new models for funding as well as the support of vertical and horizontal co-creation. These challenges need to be addressed at the highest level. Accordingly, we present the following five recommendations to the UN Climate Change Conference, COP27:
1. Awareness must be followed up by decisive action
To focus solely on reducing emissions of CO2 will no longer suffice. The scope needs to be broadened to integrate adaptation, mitigation, and biodiversity, and political awareness must be strengthened as these complex and difficult decisions are to be made sooner rather than later. Thus, unambiguous communication and exchange of knowledge must be the main priority.
2. Decision-making must be bold and research-based
To promote bold political action, we advocate for a stronger link between research and policy-making to encourage closing the gap between what we ought to be doing and what we are actually doing. A primary objective must be the communication of current barriers in policy and public administration while exchanging lessons learned and best practices. In response, politicians at all levels must be ready to rely on science and scientific insights and to implement these in decision-making. As discussed at the National Climate Summit 2022, we have to understand the impact that climate change can have on our future landscape. The question of giving back coastal areas to allow more space for nature must be a topic of political debate. Otherwise, we risk to create more problems than we solve.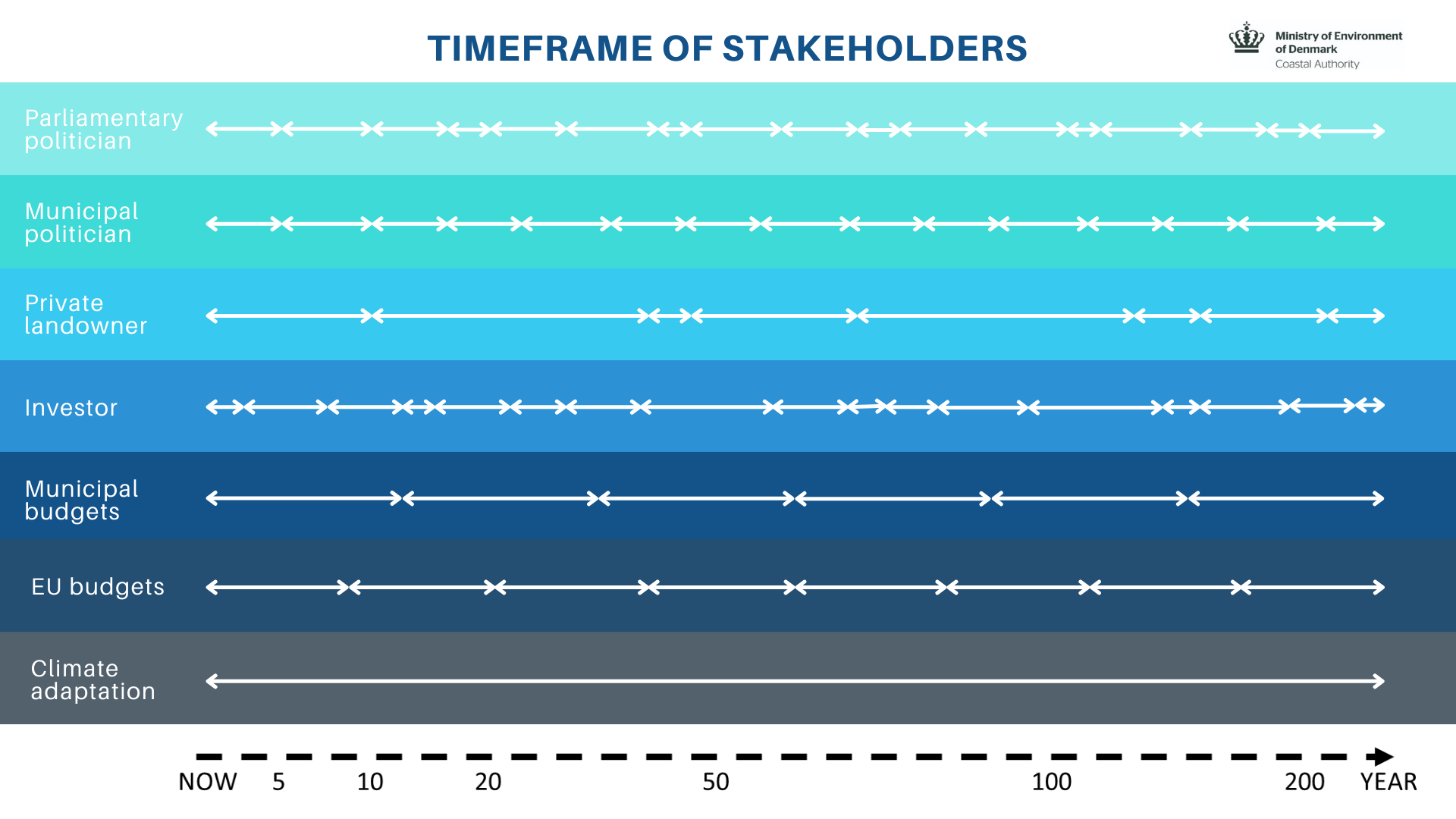 3. Planning must be long-term
Existing governance and regulatory structure constitute barriers to the implementation of long-term planning. The Danish political framework is modelled around councils elected for four-year terms and municipal planning covers periods of 12 years. At the same time, investors develop exposed but attractive properties aimed at rapid resale for people who live in a specific place for one generation at best. This illustrates a gap between the time frame for which we are currently planning – and the time frame that we need to be planning for. Thus, politicians must be determined to make the difficult decisions that push for normative changes in how cities and landscapes are planned and managed today. To this end, a long-term perspective at all levels of policy must be incorporated to promote resilience in planning.
4. Financing models must be developed to move from plan to action
Another fundamental barrier for long-term planning is the lack of funding. Until now, no clear financing model for adaptation to climate change has been developed. Still, it remains clear that in order to bolster cities and regions against climate change, an upscaling of resilience-building investments needs to happen at an unprecedented scale.
Therefore, we call for the development of business models to support holistic climate adaptation initiatives. The EU Adaptation Strategy recommends to step up international action by integrating adaptation into macro-level policy. Other constellations, including the insurance sector, the public sector, and private funding, need to be developed in order to have the necessary impact. With this, we encourage technically advanced nations to pilot and demonstrate methods to scale and accelerate implementation of adaptation measures focused on exchange of experiences in order to strengthen global initiatives.
5. Co-creation must happen
Institutional barriers remain a hindrance for an integrated response to face the complex challenges with broad social, economic, and environ- mental implications for society. The silos that characterise planning and implementation today must be broken down. This calls for collabora- tion across disciplines of humanities, engineering, social sciences, and technology.
An adaptation project with 31 partners in Central Denmark Region and beyond has demonstrated how a multi-sectoral approach has the potential to create better, cheaper and more innovative solutions based on partnerships and co-creation. The ambition must be to involve all problem owners to raise ownership of local initiatives. Innovative procure- ment methods and risk sharing, e.g. in public-private partnerships, can reduce construction costs and limit the number of projects that become more expensive than planned.
Consequently, political action must be bold enough to define a path beyond coming election periods, while at the same time, be flexible and dynamic enough to consider the constantly changing climate.
Please Note: This is a Commercial Profile

This work is licensed under a
Creative Commons Attribution-NonCommercial-NoDerivatives 4.0 International License
.
Editor's Recommended Articles