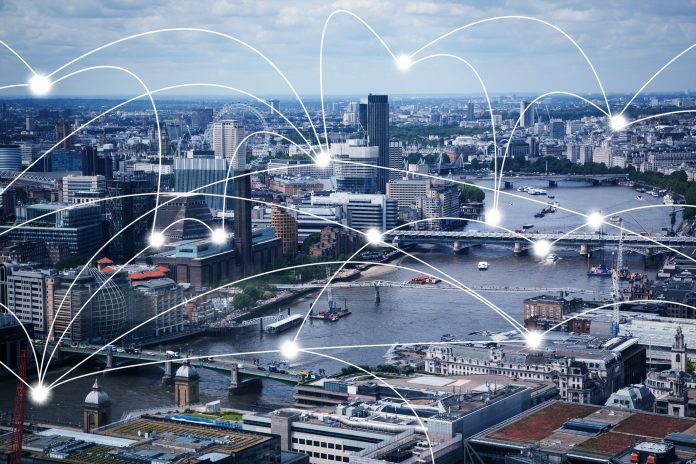 The CDEI has established the steps essential to building the UK's AI assurance ecosystem, ensuring the effectiveness and compliance of AI, as set out in the National AI strategy
The Centre for Data Ethics and Innovation (CDEI) has established a roadmap required to build an AI assurance ecosystem, employing assurance tools like audit, certification and impact assessments – which are common in other sectors such as financial services and cybersecurity – to recognise and mitigate the range of risks presented in AI.
The roadmap is a commitment to the UK's National AI Strategy, and has the potential to be make AI assurance a multi-billion pound industry. While potentially supplying thousands of new job opportunities, it promotes a more trustable and innovative system of AI governance.
Building public trust in AI use
With recommendations from the public sector, including the Committee on Standards in Public Life, to build an ecosystem of tools to address the issues in AI governance identified by international organisations including the Global Partnership on AI and the World Economic Forum.
Where current assurance tools for AI are currently undeveloped, these tools will ensure that complex AI technologies are trustworthy and compliant with regulation, improving organisations' confidence in products to invest in, and supporting better outcomes for consumers.
What are the roles of different stakeholders and areas of action?
Generate demand for reliable assurance across the AI supply chain, improving understanding of risks, as well as accountabilities for mitigating them
Build a dynamic, competitive AI assurance market, that provides a range of effective services and tools
Develop standards that provide a common language for AI assurance
Build an accountable AI assurance profession, ensuring AI assurance services are trustworthy
Support organisations to meet regulatory obligations by setting concrete requirements
Improve links between industry and independent researchers, for researchers to help develop assurance techniques and identify AI risks
The UK could play a role in developing global technical standards, which could enable cross-border trade by encouraging interoperability between different regulatory regimes.
When assessing the growth of comparable industries, as seen with the £4 billion cyber assurance industry, The CDEI predicts that the UK will have a thriving AI assurance ecosystem within the next 5 years.
With professional services firms providing a range of services – alongside innovative start-ups and scale-ups – the CDEI will take a number of steps over the next year to deliver on the roadmap, such as involving partners across industry, as well as regulators and government.
Comprising of an AI assurance accreditation forum, bringing together professional and accreditation bodies who need to play a role in the professionalisation of AI assurance, the CDEI is actively looking to partner with organisations to deliver on the roadmap.
A range of issues which need to be addressed in AI
Chris Philp MP, Minister for Technology and the Digital Economy at the Department for Digital, Culture, Media and Sport, said: "AI has the potential to transform our society and economy; and help us tackle some of the greatest challenges of our time. However, this will only be possible if we are able to manage the risks posed by AI and build public trust in its use.
"In the National AI Strategy, we committed to establishing the most trusted and pro-innovation system for AI governance in the world and building an effective AI assurance ecosystem in the UK will be critical to realising this mission.
"I'm delighted to see the CDEI's roadmap published today, and look forward to working with stakeholders, from standards bodies to professional services firms, to make the vision the CDEI has set out a reality."
George Freeman MP, Parliamentary Under Secretary of State in the Department for Business, Energy and Industrial Strategy, added: "From medical diagnostics to machine learning to climate science, AI is fast becoming key to our economy and society. Next generation AI computing can deliver superfast decision support software, developing large benefits for industry and public services.
"The UK is one of the world's most advanced AI economies but public trust and data governance regulation are key to ensure AI systems are effective and trustworthy. Today's new AI roadmap – the first in the world – sets out how we can establish proper assurance and governance systems to unlock AI's full potential and develop a truly competitive edge as we build back better."
Rumman Chowdhury, Director of Machine Learning Ethics, Transparency and Accountability at Twitter and Member of the CDEI's Advisory Board, said: "AI presents a myriad of opportunities, but there are a range of harms that need to be addressed if we are to seize them. In order to achieve that goal, we need a thriving ecosystem of assurance products and services that can check AI systems are trustworthy and beneficial to all.
"The CDEI's roadmap makes a significant, early contribution to shaping and bringing coherence to this much-needed ecosystem, by setting out the roles that different groups will need to play, as well as the next steps that need to be taken."
Editor's Recommended Articles