Damaged heart muscle is a tragic possibility for patients of breast cancer chemotherapy – but thanks to Dr Husam Abdel-Qadir, there may now be a way to stop it
Due to COVID-19, patients have been losing crucial time in accessing therapies. At some hospitals in the UK, even phone consultations are difficult to obtain. Recently diagnosed individuals are unable to get to a healthcare professional, because of the disproportionate impact of treating COVID patients. The UK reported over 60,000 new cases just yesterday (5 January).
In other parts of the country, patients are experiencing their end-of-life preparation alone – no family, no friends, and no familiarity allowed to them. Though healthcare staff are present, this is not the same as choosing how to experience your last few memories of the world. This desperate loneliness means that people are choosing to give up their chemotherapy sooner, as the purpose of fighting would be to stay connected to their loved ones for as long as possible. The global pandemic continues to drain healthcare resources and create necessary, but heart-wrenching, social barriers.
According to The Hatter Cardiovascular Institute, survival trends for breast cancer have doubled in the last 40 years. Cancer currently impacts more than one in three people and is the leading cause of death in developed nations, with cardiovascular disease as the other cause of death.
The use of anthracyclines and trastuzumab are how many people with breast cancer can achieve an effective outcome. Sadly, these treatments bring a high risk of cardiotoxicity – the muscles of the heart retaining damage. This damage can sometimes be severe enough to create heart failure.
But now, researchers at UHN's Peter Munk Cardiac Centre have found that statins (usually used to treat cholesterol, heart disease and stroke) could also protect the heart against breast cancer chemotherapy.
54% less likely to experience heart failure?
In the 666 pairs of women treated with anthracyclines, those taking statins were 55% less likely to be treated at the hospital for heart failure. In the 390 pairs of women treated with trastuzumab, those taking statins were 54% less likely, which suggested a protective trend but did not meet statistical significance.
In other words, this is a great start to answering the question of how to protect the heart – but nowhere near the end result.
Oxidative stress is believed to be one of the mechanisms in which cancer treatment eventually leads to damage of the heart muscle. It is defined as the imbalance of free radicals, compounds which can harm your body if levels are too high, and antioxidants, molecules that fight free radicals.
'The greatest fighting chance'
"Our job is to protect the heart and ensure it has the greatest fighting chance to get through chemotherapy," says Dr Husam Abdel-Qadir, lead author of the paper and a cardiologist at the PMCC and Women's College Hospital. He notes prior observational studies have reported measures of heart strength in statin-treated women after chemotherapy, but only focused on a single centre.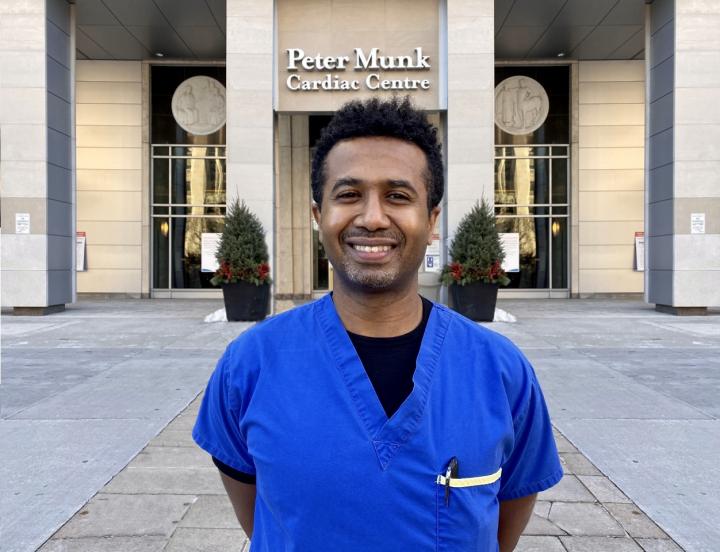 "Our study focused on women across Ontario. We went beyond just a number indicating a weaker heart – we focused on heart failure severe enough for women to come to an Emergency Department or be hospitalized."
Fighting oxidative stress with statins
In addition to lowering cholesterol, statins may also protect the body against the effects of oxidative stress. If statins can stop this imbalance, they may decrease the likelihood the heart sustains damage due to cancer treatment. The next stage of this work will be a randomised control trial, to further test out the theory and perhaps attain statistical significance.
"In order to know whether it's a true cause and effect relationship, we need to do a proper randomized control trial," says Dr Abdel-Qadir, who is also part of the Ted Rogers Centre for Heart Research (TRCHR) Cardiotoxicity Prevention Program.
"For the time being, if a woman is supposed to be starting treatment for breast cancer and already has an established indication to be on a statin, there's now additional motivation to start it or stay on it."
Editor's Recommended Articles