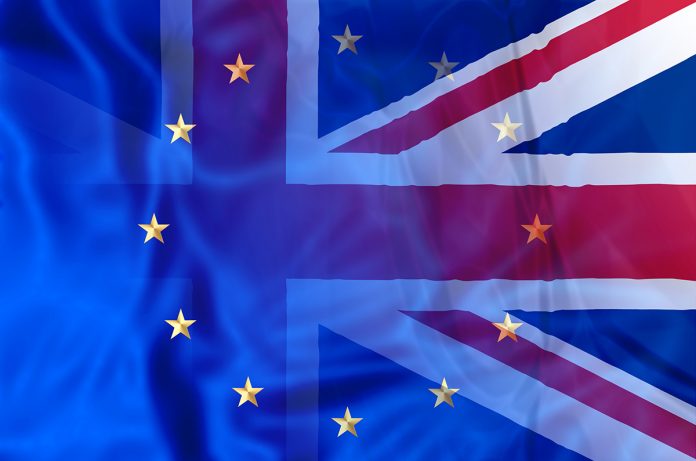 The United Kingdom is about to leave the EU – but there are opportunities to rebuild a strong partnership around a more circular economy, states Professor Raimund Bleischwitz, Director of UCL Bartlett School of Environment, Energy and Resources
The European Commission adopted a new Circular Economy Action Plan in March 2020 that focuses on design and production for a circular economy and incorporating measures along the full life cycle of products. The aim is to make the EU economy fit for a green future, strengthening competitiveness while protecting the environment and giving new rights to consumers. It is perceived to be one of the main building blocks of Europe's new agenda for sustainable growth, the European Green Deal. The EU Commission will develop the Action Plan and its initiatives with the close involvement of the business and stakeholder community.
University College London is actively involved and taking a leading role within circular economy and industry in the United Kingdom and it is our wish for a renewed British-European partnership to facilitate taking forward this important work.
The UK Government is investing £22.5 million to establish five UK Research and Innovation (UKRI) Interdisciplinary Circular Economy Research Centres to drive sustainability in the construction, metal and tech-metals, chemical and textiles industries to help reduce waste, energy and pollution in UK industries. UCL is playing a leading role in three out of these five new centres, driven by a range of UCL researchers across nine departments through the cross-faculty UCL Circular Economy Lab, CircEL, founded by UCL Engineering and the Bartlett, the UCL Faculty for the Built Environment.
UKRI Circular Economy Centre for Mineral-based Construction Materials
Led by Professor Julia Stegemann (UCL Civil, Environmental & Geomatic Engineering) this centre aims to develop systems and technologies for more efficient use and recovery of mineral resources.
The UK extracts more than half a million tonnes of construction materials each day, and generates 154 million tonnes of mineral wastes annually, which is unsustainable. With UK plans to spend £600 billion to build infrastructure in the next decade, a way to be more efficient needs to be found. Industry and government are making a huge investment in modernisation of the industry, mainly for efficiency, and this provides an opportunity to embed circularity alongside the UK's target of net-zero carbon emissions by 2050.
The centre's three challenges are: to understand how mineral-based construction materials are used for better housekeeping; to develop technologies that allow recovery of materials and reduce their environmental impacts; and to develop business, design, financial and policy tools, to enable change.
UKRI Circular Economy Centre – CircularMetal
UCL is a key partner in the new Interdisciplinary Centre for Circular Metals, led by Brunel University London. The centre will look at how metals can be recycled for use in sectors such as aerospace, automotive and electronics. Metal extraction consumes 1/7 of the global primary energy and is responsible for 1/8 of the global CO2 emission; hence, there would be no circular economy without addressing this area of resource use. Better resource efficiency in this sector could contribute more than £100 billion to the UK economy over the next decade – and comparable savings can be expected in the EU and other regions.
The long-term vision of the centre is full metal circulation, under which, the global demand for metallic materials will be met by novel methods of liquid metals and the circulation of high-quality secondary metals through reduce, reuse, remanufacture, recycle and recovery. This pathway will imply higher value added and no need for mining and metal extraction.
Full metal circulation would provide the UK with a great opportunity to create a brand-new metals industry based on secondary metals, which adds £22bn to the UK economy per year, saves directly 32Mt of CO2 per year, and creates 250,000 new jobs. The centre's ambition is to make the UK the first country to realise full metal circulation by 2050.
The centre's key outcomes in the next four years include the establishment of the UK's CircularMetal research community; validation of approaches to full metal circulation; and a thriving secondary metals industry in the UK through co-projects with industry, innovation networks, and assessments. Again, this offers collaboration space with partners from across Europe and other countries.
UKRI Circular Economy Centre – Textiles Circularity Centre
UCL is a partner in the new Interdisciplinary Textiles Circularity Centre, led by the Royal College of Art, which seeks to reduce the UK's reliance on imported and environmentally and ethically impactful clothing materials and develop new "designed and made in the UK" industries. UCL researchers will co-lead the research strand on consumer experience, seeking ways to engage people so they move from being consumers to co-creators of a sustainable product cycle. The team is comprised of several UCL departments and institutes, as well as the UCL-hosted Global Disability Innovation (GDI) Hub.
The centre brings together a diverse range of UCL researchers to generate innovative methods and technologies that can capture consumers' experience and provide them with more meaningful and sustainable relationships with products and materials. It will also bring together expertise and experiences from stakeholders that do not typically work together to make the textiles sector sustainable, including fashion designers, materials experts, consumers, economists and brain scientists. The centre will drive technological innovation for supporting engagement with new renewable mat­erial through the delivery of enhanced and novel sensory experiences.
2021 – The year ahead
The year 2021 will be decisive for a green recovery when the pandemic is more contained, and vaccinations start. It is the year when the newly elected U.S. President Joe Biden enters the White House and starts re-joining the Paris Agreement on Climate Change; in November 2021, the world climate summit of COP 26 is expected to happen in Glasgow, Scotland, under UK presidency. It will be pivotal to trigger action on a circular economy on both sides of the channel, in the UK and in the EU, and to establish strong international partnerships.
*Please note: This is a commercial profile
Editor's Recommended Articles