When rethinking service transformation, the focus should be on reshaping – Christopher Sly, AVP, Digital Transformation, HGS UK, explains why knowing the limitations to emerging tech reshapes a far greater value story
Every client has different needs, depending on where they find their organisation, typically correlating directly to their cost position.
Objectives
But their citizens have similar needs: a frictionless experience with the organisation. Too many clients focus on service transformation without first understanding their business and operational objectives. Whether those objectives are an expansion to products or services to drive traffic, channel strategies with self-service to improve the experience, insights that identify cost savings or process improvement for faster turnaround, each innovation needs to have its practical alignment with the existing service mechanisms if we are to be successful in securing value. Stray too far with innovation and the trust is lost to operationalise and embrace.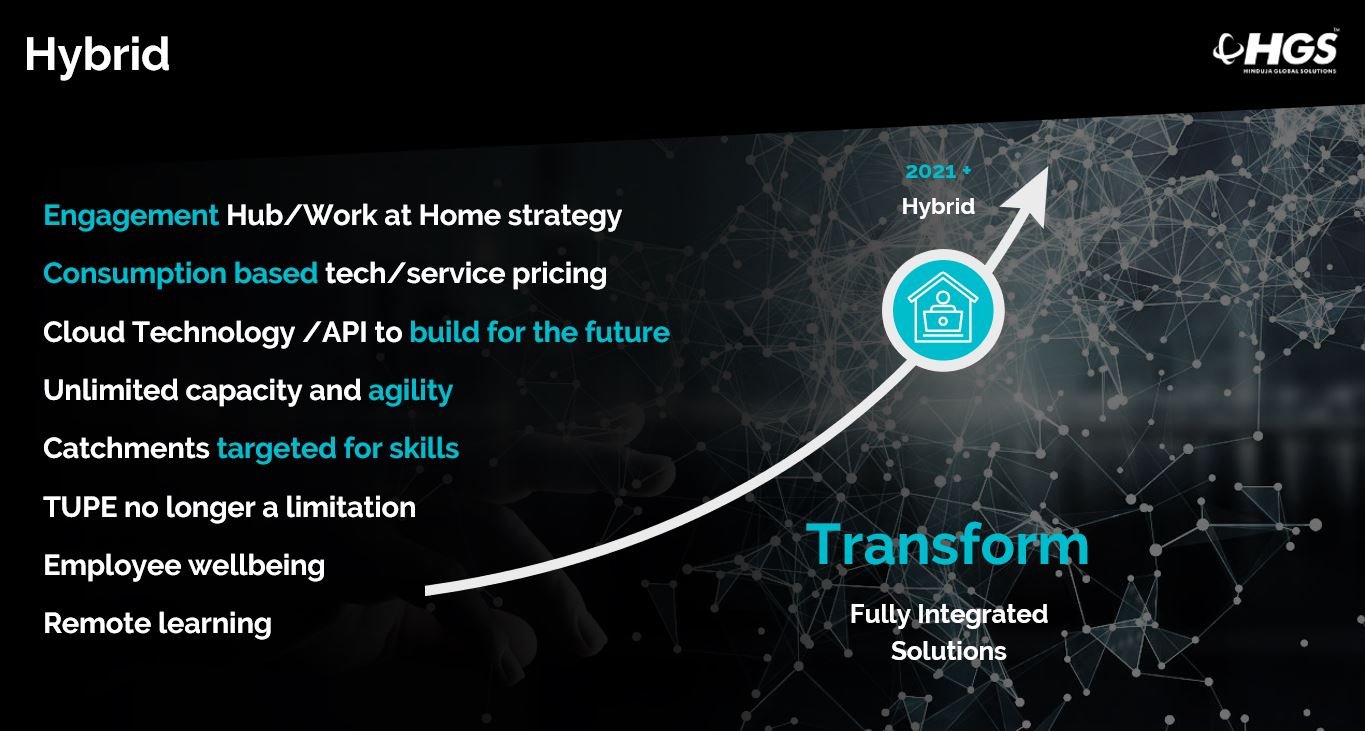 Evolved Delivery Models
Next-generation user experience (UX) requires ecosystems and engagement models where constituents select technologies that best reflects their unique needs. HGS advocates for expanding a cloud-led UK strategy to completely evolve infrastructure with leading technology partners. This enables a level of agility in operations that not only future proofs organisations but enables HGS to expand operations with work at home models. These operations have, in turn, scaled services to improve the lives of customers and workers throughout the pandemic. Part of the underlying strategy for evolved delivery models is knowing how to practically implement the three A's for a platform service model – Analytics, Automation, and Artificial-Intelligence.
Despite market trends, having every available channel open – whether voice, chat, video, email or social – is not usually the best solution.  Instead, smart organisations focus on those which best fit the desired citizens journeys. HGS refers to this as an optichannel strategy, instead of a traditional, all-encompassing omnichannel strategy. This level of focus allows departments to seek out specific areas where technology can deliver both citizen experience (CX) improvements and operational efficiencies.
An optichannel strategy can then leverage the introduction of CX bots for collecting customer information, or even automatic resolution of requests and where the outcome is predictable to action with zero human involvement. Referring to reshape, zero human involvement where containment frees up that time completely for advisers to deliver differentiated value-add service. Intelligently designing a solution to functionally transform the customer experience creates dramatic sucesses, whereas implementing technology for technology's sake only results in disappointment.
BOTS & BRAINS™
HGS is on the journey to help more people by developing the Cognitive Contact Centre, and our objective remains to reshape emerging technology by using a human-at-heart strategy, which we refer to as BOTS & BRAINS™ – BOTS- Front-to-back-automation BRAIN – Data insight & people services.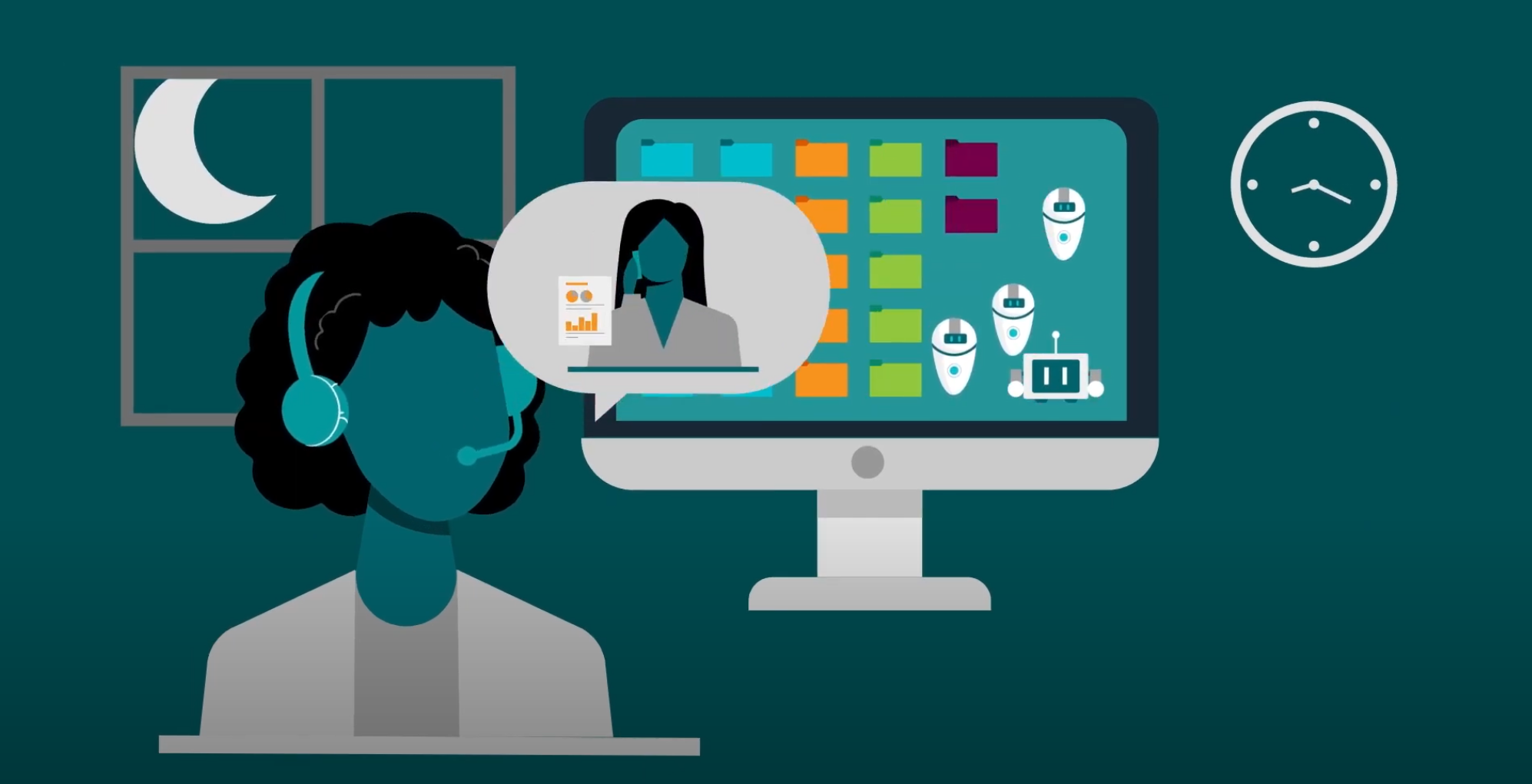 Video: https://www.youtube.com/watch?v=DZwUPGvqzcQ 
The value of the human-at-heart strategy includes:
Operational efficiency with visual design and API integrations targeted to minimised technology stacks for custom experiences.
Machine Learning (ML) leveraged for Voice of Customer analytics to improve first time-resolution, data visualisation and predictability.
Historic context and speech-to-text insights to ensure first contact resolution.
Insight to personalise an emotional response that warms the citizen to the service experience.
Breadth of channel and scaled cloud service architecture to integrate data, apps that agents and supervisors need in a single user interface.
Feature velocity with familiar developer tools such as API, visual workflow builders, and built-in connectivity to accommodate unprecedented change.
Front + back automations including Intelligent-Virtual-Assistance to self-serve citizen facing channels and adviser support for the single-pane-of-glass consolidating citizen information from disparate information siloes.
Consolidated interaction insight from past and present to provide a single snapshot of that citizen and with guidance to best recommended future action.
Who is HGS?
HGS is a Trusted UK Government Tier 1, Crown Commercial Service, and G-Cloud 12 Supplier. We run 60 contact centres in 7 countries and manage billions of customer service interactions every year. HGS has a deep working knowledge of digital User Experience (UX) and leading technology partnerships which enable us to have an elevated conversation with your teams. Our delivery team is designed to leverage our knowledge to ask the right questions, understand your pain points, challenges, and present an elegant, streamlined solution.
HGS certified experts deploy and deliver tailored HGS Setup and Service for OFFICIAL workloads; establishing a readiness to tailor the migration plan to your needs. We break complex migrations into manageable, achievable steps. HGS is designed to ensure operational excellence, performance efficiency, reliability, security, and compliance. HGS ensures comprehensive assessment to effectively react to market changes, and once operational, we provide the capability to make regular updates to future-proof and achieve cost optimisation/value for money. Our experts leverage an outside-in perspective on your requirements, challenges, and vision to recommend a connected technology stack that continually improves your community's experience.
25+ years of experience for process & UX optimisation
Christopher Sly, AVP, Digital Transformation csly@hgsdigital.com
Read More: https://www.hgsdigital.com/UK
*Please note: this is a commercial profile
Editor's Recommended Articles