Laszlo Giricz, Founder and CEO of Poseidon, provides an insightful account into the launch of his climate focussed blockchain company, detailing his passion for sustainable technology
When I opened my first blockchain company in 2016, one of my goals was to create a sustainable and environmentally friendly business. In 2017, after speaking to friends and colleagues about my ambition, I was introduced to the world of carbon credits. As I learned more about the conservation of pristine rainforests and the amazing support local communities receive through sustainable development projects around the world, my life changed. I was blind and now I could see. It was that profound. I knew I had found an area I wanted to be involved in and I started exploring opportunities.
How did this business become carbon positive?
After a detailed analysis of my blockchain business, including employee travel, the carbon footprint of the hardware we were using, and our supply chain, we were able to quantify what it would cost to become carbon positive, meaning that we would avoid more than just the emissions that we were causing. The amount was significantly lower than I expected and made me question why anyone, business or individual, would not choose to address their climate impact. It turned out that the existing carbon markets are complicated, do not offer straightforward access to the wider public, and lack the necessary integrations to scale.
Shortly after, I started Poseidon based on the principle that consumers are the key to a climate positive world. If each and every one of us works together to avert climate change, we can save our world for current and future generations. Consumers, led by socially conscious millennials with increasing purchase power, want to buy greener products and invest in sustainable projects. As we were analysing the retail market, we found out that 72% of people between the ages of 15 and 20 are willing to pay extra for environmentally and socially responsible products and services. From that moment on, everything came together.
What is Poseidon?
At Poseidon, we have developed a platform that allows you to turn the negative environmental impact of every purchase you make into positive climate action. This is possible through a revolutionary integration that connects you directly to forest conservation projects, allowing you to make micro-donations with a measurable impact. One of the challenges with such philanthropic giving is transparency. How can Poseidon ensure that your donations really reach the causes you would like to support? We are solving this with the use of blockchain, a technology that creates transparency and traceability by storing transaction information publicly.
Another challenge is how to accurately account for the climate impact of your lifestyle choices? Using blockchain technology, we are able to solve this challenge as well. By processing micro-donations in almost real-time, we attach climate action directly to your product and service purchases, giving you the confidence that you want. Our initial focus is on retail integrations, because we believe this can lead to the biggest change in the way carbon credits are used.
Consumers are increasingly demanding more ethical products and services. Our platform is built from the ground up to support those consumers make environmentally conscious choices by putting a price on carbon and linking it to consumer products. The knowledge of the carbon emissions that each of these products and services carry, combined with the tools to do something about them, will empower consumers to be active participants in the fight against climate change.
With a simple and accessible method of purchasing carbon credits in place, each and every one of us will be able to support crucial land-based emission reduction projects that protect forests and national parks in some of the world's most endangered areas, supporting local communities that will have a lasting positive impact on our planet.
Why is Poseidon special?
Our platform is unique in many ways. With it, we can transact grams of carbon credits, for the first time, allowing us to integrate the carbon market with the retail sector. Our platform is truly end-to-end, connecting people protecting forests with consumers around the world at the point of sale. This has never been done before.
With our platform, forest-based carbon credits can be managed throughout their entire lifecycle. This offers transparency, traceability, and monitoring at every step. While it of course sits alongside the structural improvements that businesses are making to lower their emissions, it offers the critical acceleration in activity and funding for emission reduction projects, driving the changes necessary for sustainable global development.
To provide an engaging experience for consumers, we are creating a mobile app that will display purchase details, their respective carbon footprint, and, most importantly, details of the specific carbon credits that were acquired with them. This will provide app users with relevant information about the origin of their purchased carbon credits and the impact they are having, both at an individual level, by purchase, and at an aggregated level.
The intention is to make the provided information interesting and informative, giving consumers a fun and meaningful way to interact with their purchase history. Consumers will also be able to share their achievements on social media to create a network effect that is expected to encourage further positive impact.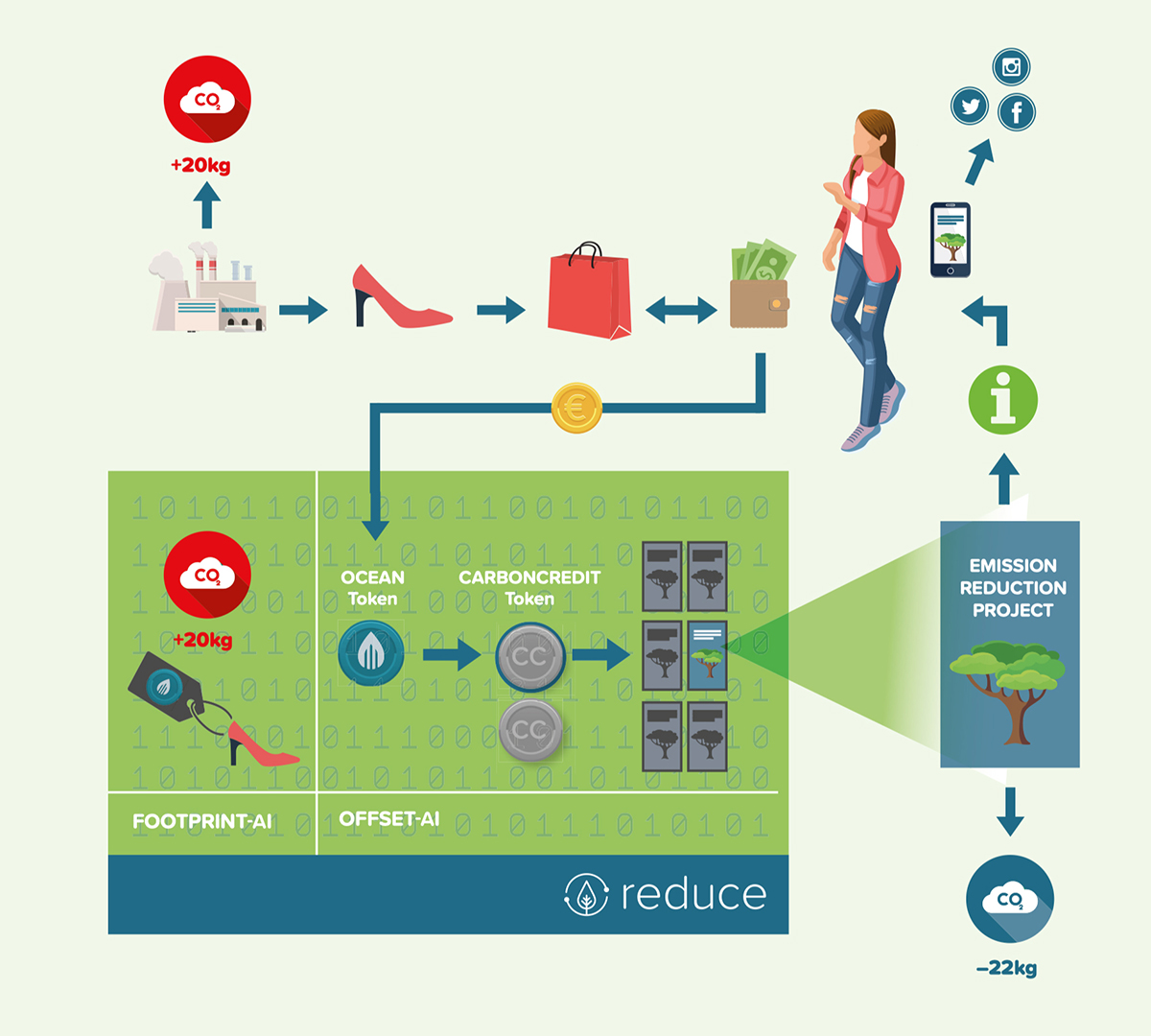 Our mobile application will provide both consolidated as well as detailed views of purchases and their related carbon credits. Available carbon credit details will include their origin, the community the project is supporting, as well as photos and videos. We will bring carbon credits and consumers together and create a community around the experience. At a later stage, we will launch further social media integrations to increase the impact of purchased carbon credits and allow interaction with users across the ecosystem.
For me, Poseidon is what Japanese call Ikigai. Where what I love, what I am good at, what the world needs, and what I can turn into a business come together to create the deepest form of purpose. We have already helped Ben & Jerry's, the council of the city of Liverpool, Vivobarefoot, and the supercar manufacturer BAC. I am very proud of what we have achieved already, and I am very much looking forward to the path ahead of us.
*Please note: This is a commercial profile
Editor's Recommended Articles