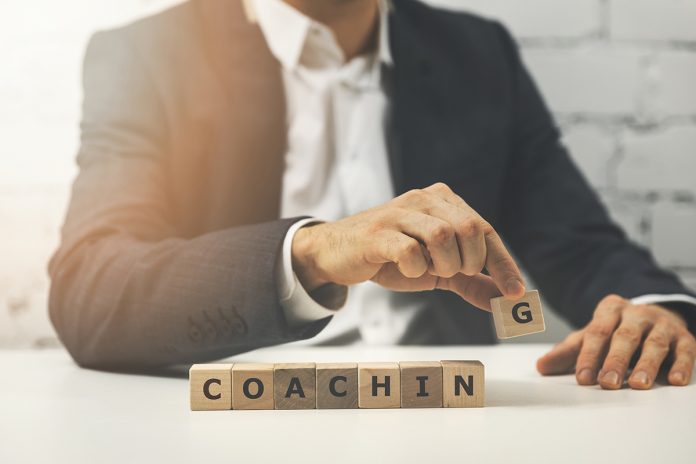 The unfolding of coaching in organisational life is detailed here by Karen Dean from Diabolo Limited and me:my™coach and Sam Humphrey of Grit Limited
Thirty years ago, there were pockets of executive coaching which were delivered to senior leaders in mostly corporate businesses. In the early stages of such investments being made by organisations, they often targeted people who apparently needed "fixing". It became increasingly common that some organisations were using coaching as a way of abdicating responsibility for managing performance and not delivering feedback to the prospective client.
Coaches came from a variety of backgrounds, philosophies and levels of experience, making it a challenge to demonstrate a return on investment. "Coaching" and "mentoring" were used interchangeably as a defining label. There was then a shift to accelerating high performance which positively impacted how coaching was used and perceived. This brought a risk that the investment seemed to be an elitist benefit. Coaches were often part of the leaders' network and would be engaged and funded directly by a leader.
Then, movements began to spring up, keen on developing professional standards in the coaching arena. In 1995, the International Coach Federation (ICF) was founded in the United States to support coaches and the growth of the profession. The first credentials were awarded in 1998. Coach training programmes were accredited shortly afterwards. There are now over 25,000 credential holders worldwide with ICF. Similarly, the European Mentoring and Coaching Council (EMCC) held its inaugural meeting in 2002 and now has 24 affiliated countries. Other bodies also emerged.
As these initiatives took hold, buyers of coaching were becoming more astute and developed criteria for selecting coaching providers. The requirements grew. It is now common to be asked for evidence of accredited coaching qualifications, the number of professional paid hours delivered, the stated coaching philosophy, the code of ethics, the commitment to continuing professional development and for proof of regular supervision of the coaching practice. As well as types of organisations and contexts in which a coach has worked, preferred supplier lists have flourished in the public sector and registers of appropriately selected coaches now exist. This is significant in the procurement of such services. In education, some school leaders are supported by coaching initiatives. Teaching staff are showing interest in how coaching might offer peer support or impact their approaches with students.
Coaching was still largely in the hands of the external executive coaches and significant investments were made. This was not sustainable as the requirement for an interest in coaching grew. It was an effective method of development which inspired HR professionals and leaders who had experienced it, to find ways of reaching a broader range of coaching clients. This demanded that coaching initiatives, if successfully deployed, had a vision and that the sponsors of this could describe how that vision was aligned with the strategic plans for the organisation. Funding was more readily available when this was demonstrated.
Groups of internal coach practitioners emerged and HR professionals became more enthusiastic and interested in learning how to coach. The internal coaches delivered coaching as a "job plus coaching" option and they were being trained by accredited organisations. These individuals were able to offer coaching to their peers, supporting them in the workplace. We believe that ethical boundaries and coaching contracts are increasingly important. These ensure that the interventions are safer, remain confidential, do not compromise professional relationships or provoke conflicts and concerns.
Coaching and mentoring deployed as a style of managing has become more prevalent. This has led to descriptions of developing a "coaching culture" in the workplace. The benefits of having one of these are connected to staff retention, staff inclusion, employee satisfaction and improved performance. It has, therefore, become possible to find ways of demonstrating a return on investment which was previously elusive. Behavioural shifts as evidence continue to be relevant.
The Institute of Leadership and Management have developed their offering in training managers and leaders in coaching and mentoring. They cite: "increased confidence, performance and productivity, improved management performance, conflict resolution, communication and interpersonal skills". A particularly fine example in "NHS Trust: caring for carers" at Guy's and St Thomas' NHS Foundation Trust was described as a case study by Hannah Datema and Bhaveet Radia in Volume 14, Issue 3 of Coaching at Work Magazine. This initiative has received at least five awards and great recognition. Much of this programme used technology on an internet-based learning platform with a variety of methodologies plus blended learning opportunities.
Team coaching is rapidly moving to the fore as an effective way of developing teams and it is still unclear which specific methodologies are consistently deployed and what standards might be.
There is still a significant role for external executive coaches to coach key senior leaders. The model published by Humphrey and Marsden in 2010, has the complexity of the coaching agenda as one axis and the level of coach competency required to meet that need, as the other. These illustrate four clear purposes for coaching: "skill", "performance", "transition" and "transformation" coaching – all of which can be satisfied by coaches of different skill levels and experience.
Coaches, in our opinion, must strengthen their ways of "being a coach", as well as the practical "doing" involved in coaching. We explore this in our book, Coaching Stories: Flowing and Falling of Being a Coach. We believe coaches must develop a high level of coaching competency. Demonstrating professional commitment to their own growth and management of their coaching practice are both vital.
Karen Dean is an ICF Master Certified Coach with over twenty-five years' experience in over ninety organisations. She is the originator of me:my™coach online self-assessment framework for coaches and a coach supervisor.
Sam Humphrey is an accredited coach, supervisor, researcher and author. She has worked in a number of corporate roles prior to becoming a professional coach which she has practiced for nearly two decades.
Karen and Sam's book: Coaching Stories: Flowing and Falling of Being a Coach speaks to managers and leaders who are influencing others as well as internal or external coaches.
Karen Dean
Managing Director, Executive Coach and Originator
Diabolo Limited and me:my™coach.
Tel: +44 (0)1158 450 137
Mobile: +44 7802 748 793
Sam Humphrey
Managing Director
Grit Limited
Tel: +44 (0)7767 417 450
Please note: This is a commercial profile
Editor's Recommended Articles