10,000 chargers for electric vehicles are to be delivered by Connected Kerb to increase EV charging infrastructure across Surrey
To become the largest rollout of public EV charging infrastructure in the UK by a local authority, over 1,500 locations are to receive EV charging point installations.
This partnership between Connected Kerb and Surrey Council will fast-forward the country's net zero targets, which note that local authorities are at the forefront of the expectation of 300,000 public chargers by 2030.
The partnership with Surrey Council comes after Connected Kerb's annual report 'Sustainable Mobility For Everyone' outlining all deals secured by the company in 2022 after its growth trajectory following a £110 million investment from Aviva.
Up to £60 million of investment from Connected Kerb
According to estimates, 63% of the UK government's 300,000 charge point estimate will be covered by Connected Kerb, as they set out to deliver 190,000 charge points before 2030.
Set to release almost £60 million of investment from Connected Kerb to install public EV charging points both on-street and in public car parks, the rollout will see the figures for EV charging infrastructure dramatically increase by over 5,000 fast charging points by 2027 in Surrey alone.
With an expected rapid rollout of on-street charge points, the partnership has plans to install hundreds of charge points within the first year, with an ambition to make one in five of the EV charging bays accessible to drivers with disabilities.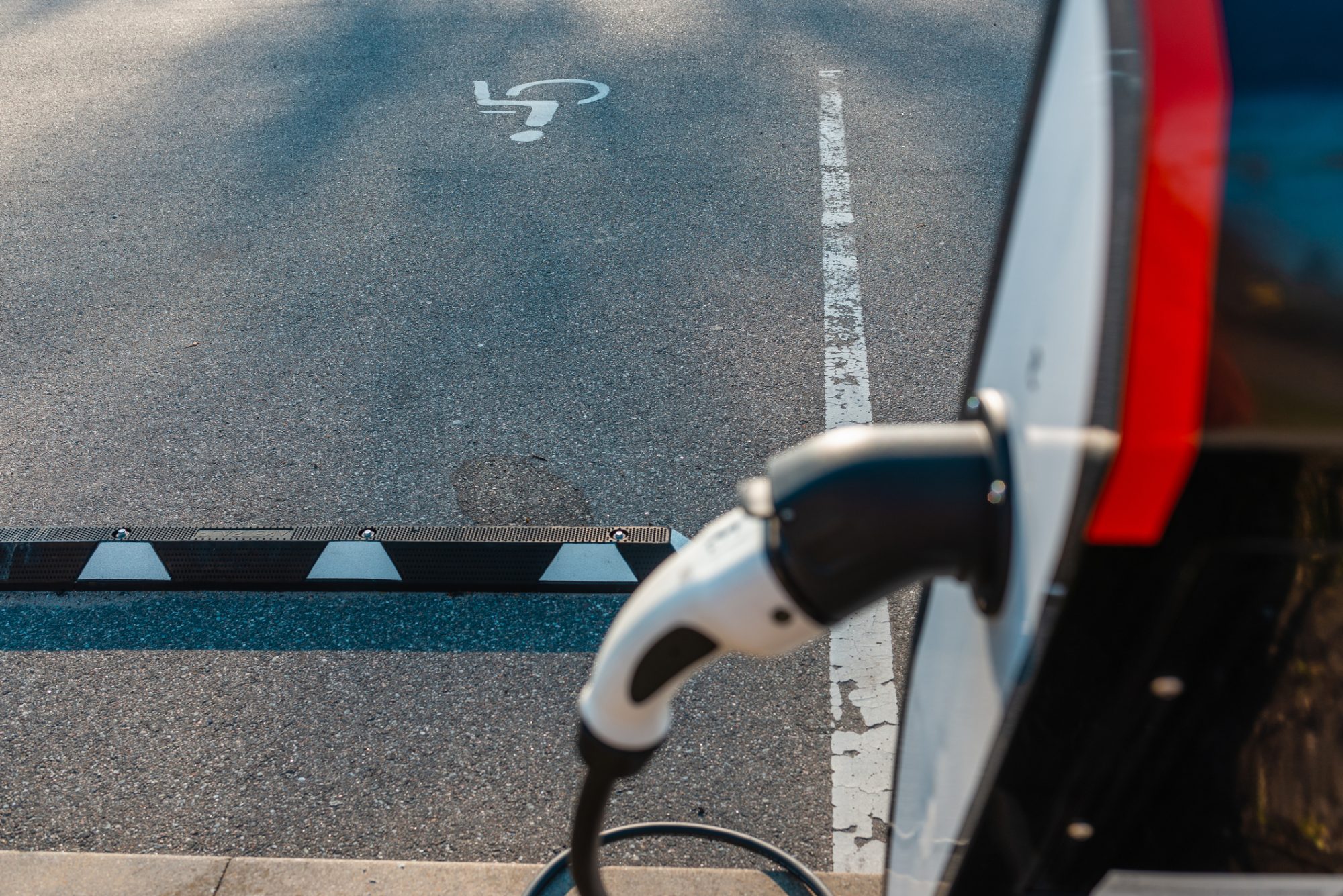 Connected Kerb's commitment to accessibility
In recognition of the need to make EV adoption a practical reality for the 2.35 million blue badge holders on UK roads, accessibility has been central to both the Net Zero Review and Connected Kerb's annual report, which focuses on ensuring equal access to reliable charging in all regions – urban and rural – to support drivers without access to driveways.
The company's focus on accessibility and reliability led to a 99.1% charging network uptime in 2022. An example of Connected Kerb's accessibility includes its Chameleon charger, which has been designed specifically for those with accessibility needs.
However, the EV charging infrastructure rollout in Surrey will see the entirety of Connected Kerb's product range – including 7kW and 22kW Gecko chargers, Chameleon chargers for on-street and car parks, the wall-mounted Limpet and the Scarab throughout housing developments.
Finally, this partnership contract is set to bring significant value to Surrey residents through Connected Kerb's social value projects also, which are initiatives including:
Working with local educational centres to provide industry support to pupils interested in learning about EV charge points
Providing employability support to vulnerable young people
Increasing accessibility for drivers
Supporting several charities within the county
Local authorities are "in the driving seat" of the UK's EV revolution
Chris Pateman-Jones, CEO of Connected Kerb, said: "If one local authority can deliver such a significant boost to the UK's charging network, just imagine what we could achieve by 2030 if every city, county, and combined authority was empowered to do the same.
"The recent Net Zero Review was clear – local authorities can become the driving force behind the rollout of charging infrastructure across the country, and our partnership with Surrey County Council is case and point.
"If local authorities are the door to a clean transport future, then charging networks like Connected Kerb are the key, providing the tools and expertise needed to unlock the transition at the pace and scale required to reach net zero.
"Although the Government's estimate of 300,000 chargers by 2030 may feel ambitious, it's eminently possible – and necessary – to achieve; this deal proves it."
Editor's Recommended Articles