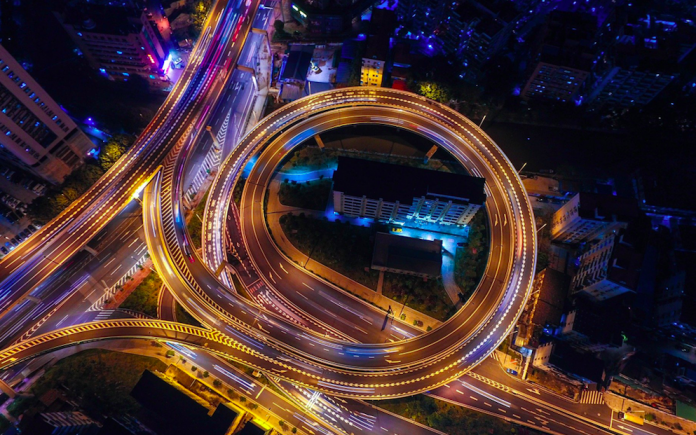 Nick Smee, CEO of Yotta, explores the digital resident demands and funding issues that councils may face this year and considers the steps they can to take re-evaluate their technology investments, reduce operational costs and better manage budget allocation
If you scroll back 12 months to March 2020, many councils had already begun their journey to digitalisation. The seismic events of the past year have accelerated this process of digital transformation and underlined its growing importance.
Local authorities that had already digitalised their infrastructure asset management processes and workflows when the virus hit, were able to ensure the continuity of service delivery to customers, even as they transitioned employees to home working. Seamlessly connecting data, people, systems, and assets gave them the ability to be agile and adapt and prioritise services to meet fast-changing challenges.
Moreover, by improving their digital communications and interactions with customers (an approach sometimes termed 'multi-channel citizen engagement'), councils could keep their citizens updated about service disruptions; provide faster responses about issues they had reported and deliver a better end-to-end experience overall. This was in part about enhanced transparency. Citizens could see the issue they reported, for example, a missed bin collection through to a new collection being arranged, and the issue being resolved. Having this capability in place to engage efficiently and effectively with the public at this time has been invaluable.
With usage of smartphones ramping up all the time and citizens spending vast tranches of time online, there has long been a desire amongst the public for the organisations and authorities they engage with to engage with them using cutting edge digital technologies. That's a trend that the advent of the virus has only served to accelerate home working and the use of collaboration tools for video meetings has helped even the most reluctant users of technology to get used to digital systems, if only because they could not have worked without them. Savvy local authorities have been aware of this and have reaped the rewards of moving to digital systems and solutions in the form of enhanced engagement with the public they serve.
In contrast, those councils that have retained largely manual processes struggled to maintain service delivery and to interact effectively with customers. The stakes have raised further as we move into 2021. As the pandemic plays out, councils are likely to be increasingly cash-strapped and starved of funding. The Local Government Association (LGA) has reportedly claimed that councils would be forced to absorb £1.1 billion in 2020-21 – and also cautioned that given the ongoing impact of the pandemic, the figure could grow to £2.2 billion. The challenge, therefore, will remain one of doing more with less. But, moving forwards through 2021 how will councils rise to the challenge and what will the benefits be both for themselves and the public with whom they engage?
Finding a way forward
Most councils will have to reconcile the understanding that digitalisation is increasingly a must in the current climate with the need to save money in the process. We are likely to see some councils moving their whole approach to digital and others migrating under-resourced areas of their service portfolio like grounds management and waste collections to digital. The investment in technology will be counter-balanced by process savings and operational efficiencies with the need for manual reporting and repeated visits to offices to pick up worksheets etc, increasingly a thing of the past.
Inevitably one of the areas councils will look to make savings is in systems. With a growing acknowledgement that the latest digital technology is key to ongoing success, the emphasis will instead be on streamlining, by drawing on a smaller pool of vendors and getting economies of scale. We are seeing a significant march towards this today.
To address this, the latest connected asset management technology can have a key role to play in helping build a comprehensive end to end process and system across multiple different service areas, including ones that may not have been systemised before like drainage or playground asset management, for example, and to build a flexible and efficient process which can help eliminate the need for siloed systems from multiple vendors.
A prudent approach to asset management
Finally, in these complex and difficult times, in particular, any council looking forward through 2021 will be cognisant of the need for a prudent approach to infrastructure management and maintenance. 'Building new' is, after all, always more expensive than 'maintaining old'. As such, those councils that are well equipped with asset management strategies and solutions that enable them to plan investment; assess different options for future maintenance and facilitate smarter maintenance decisions will be best placed to maintain their existing asset base cost-effectively.
Adopting such an approach will prevent them from having to pay for major capital projects to existing infrastructure: something which could have saved them a lot of money if only it was maintained properly.
Ultimately, it's clear that good asset management is more important than it's ever been enable existing assets to be managed and maintained efficiently, and allowing councils to better plan future investments to optimise their assets now and into the future. It will be key in helping councils to understand how and where to prioritise spending and protect budgets for public realm assets and service delivery. Finally, it will also demonstrate how digital transformation can help councils ensure resilience; enhance citizen experience and further drive savings by reducing the number of software systems used and vendors worked with and effectively doing less with more.
Editor's Recommended Articles