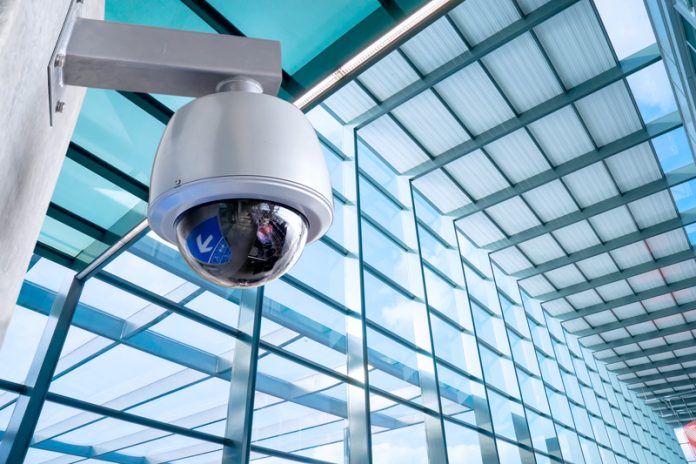 Anton Pieterse, Managing Director of physical security equipment provider Safetell specialising in counter-terror solutions, comments on terrorist threat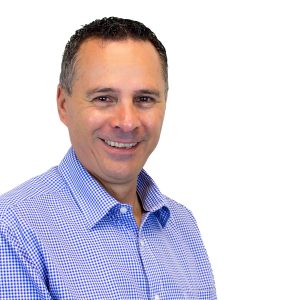 Whether you are concerned with the physical abuse of our public-sector employees or the protection of our nation's infrastructure from terrorism, the procurement of measures to mitigate criminal and terrorist threat is often seen as a grudge purchase.
Since 2010, the number of UK police officers has fallen by 21,500 and while crime did not immediately rise upon the first round of cuts, continued lack of funding and a wave of terrorism has triggered many to consider their options- albeit begrudgingly. A common response is to deploy a technology of choice, with CCTV often being the favourite. Which begs the question, if the number of CCTV systems deployed continues to grow, how effective is this mode of protection against an equally growing threat?
Inappropriate responses to crime and terrorism
One of the common misconceptions when first developing a security solution alongside a security audit is to focus on electronic security products, such as CCTV. However, as noted in a study by the UK College of Policing, which reviewed 41 studies on the effectiveness of CCTV, successful usage is only found through significant investment in constant, well-staffed live monitoring stations with effective deployment of security personnel to locate, identify and capture any aggressors.
The study found that overall, CCTV can reduce crime in a certain area by displacement of crime to neighbouring areas. The most significant finding in the study was that there was no evidence of an effect on violent crime. CCTV was seen to be significantly more successful when combined with other deterrent and intervention methods in the form of physical security.
Now let me make it clear, I am not a critic of CCTV- in fact, it forms part of our product range here at Safetell. We simply believe that such a solution should be a consideration as part of a wider strategy that helps form a security plan that not only suits the threats posed and the budget available, but it actually improves the working environment and processes of a government organisation, whether they occupy an office in the Palace of Westminster or a council office in Lancashire. By adopting a security strategy, many of our customers soon find they can reduce the life cycle cost of their investment, whilst improving working practices and the general aesthetics of the environment they seek to protect.
Weighing up the threat
It is important to understand the nature of the threat first by analysing the benefits of a security solution and confirming if the cost is at least equal to the cost of the protected assets, while also considering the additional costs that might be incurred from an incident. It is easy to put a price on an asset, but it is impossible to place one on the life of a staff member.
The potential risks and costs can range from loss of business during the investigation, replacement costs, loss of reputation, potential injury/stress, and overall downtime. We often find that once a client understands the cost associated with an incident, they have a better appreciation of the cost of protection.
Physical security is defined by the ability to deter and defend potential attacks and aggressors through a series of target hardening solutions before and during the event, for example- installing and implementing attack resistant screens on counters, doors, walls, and windows into premises. They can deter the attackers and protect the staff in the absence of Police or Security Guards to deal with the matter, while also still providing hardened resistance to the assets protected within.
A collaborative approach to suit exact needs
At Safetell, we have the capability to design and construct physical security products to exact requirements, allowing for protection against fire, manual attack, bullet and even blast explosion, providing protection to secure environments, such as cash office counters, infrastructure, and council offices.
Terror is a crime and security solutions come in all forms, for all environments, and often require bespoke elements to be designed and installed for seamless integration. As a general rule, no standard is fit for all applications. Many physical security and electronic solutions can exist and work successfully, but a successful strategy for one environment doesn't necessarily translate exactly to another.
Reducing cost and effort at every stage
Allow Safetell's team of experts to examine the threats posed to your organisation and we will generate a solution that will not only protect your organisation, it will reduce cost. Yes – we can mitigate the cost of an incident, and the cost of an overall solution – but by providing a solution that is backed up by an in-house team of experts, project managers and a national maintenance team Safetell can reduce the time, effort and life cycle cost for all; turning a grudge purchase into a solution that benefits all stakeholders.
Case Study: Portsmouth City Council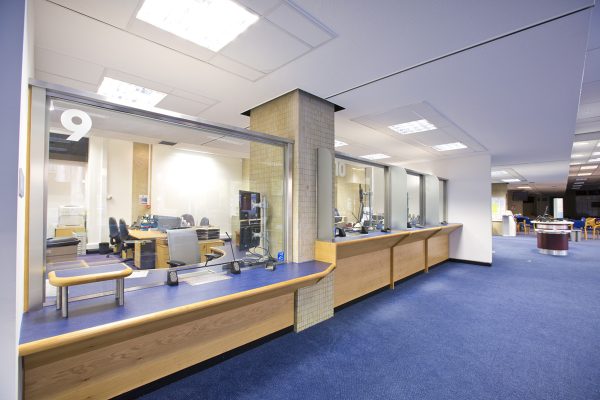 Solution: A range of counterwork upgrades to improve workplace ergonomics and customer interaction. Safetell also secured the vault area with their ballistic resistant CityWall modular walling and installed a ballistic resistant Staffline timber door to create an airlock system, accessed with staff swipe cards and a visitor video intercom.
"We chose Safetell because of their previous track record working with us, commented Andrew Malbon, chief project architect for Portsmouth City Council. "They already knew us and had a good understanding of our security needs and concerns. It was also really useful that they could draw up the master plan, and install both the counters and the security equipment. Their turn key service was a real plus point."
Please note: this is a commercial profile
Anton Pieterse
Managing Director
Safetell
Tel: 01322 223233
Editor's Recommended Articles