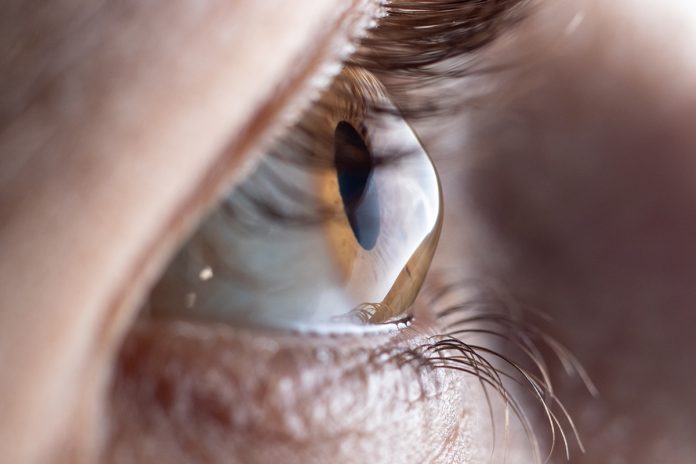 Translational Imaging Innovations makes data accessible to research degenerative eye disease
Age-related macular degeneration, glaucoma and diabetic retinopathy are examples of progressive eye disease that lead to vision impairment or blindness over a lifetime. These conditions are unfortunately common and are caused by a combination of intrinsic factors, including genetics and aging, and extrinsic factors including lifestyle and environmental factors.
Inherited retinal diseases are another class of degenerative eye disease directly tied to genetic factors. These diseases are rarer but are associated with significant blindness and complications that magnify their impact on patient lives from an early age.
Precision medicine for degenerative eye disease
New treatments such as gene therapy are bringing precision medicine to the management of degenerative eye disease. Precision medicine requires increased focus on precise patient-centred outcome measures, with commensurate demands on data and analytics.
Translational Imaging Innovations (TII) is supporting development of next generation therapies for eye disease with a new paradigm in clinical image and data management designed for the discovery of insights that accelerate the development of successful new treatments. TII's goal is to enable investigators to develop better therapies for the treatment of degenerative eye disease with more predictable benefits – faster, at a lower cost and with less frustration.
Our retina is a digital sensor that records light from our environment that our brain processes into our three-dimensional view of the world that we often take for granted.
Degenerative eye disease arises from processes that degrade the ability of photoreceptors – our sensors – to respond to light. Researchers have identified 270 genes that play a role in eye disease. The new science of gene therapy is demonstrating promise in slowing progression of gene-related disease, and even in recovering vision. Successful translation of gene therapies to effective treatments for patients requires the development of biomarkers that reliably measure the safety and effectiveness of the therapy in clinical trials.
Clinical biomarkers to measure disease symptoms
In the language of clinical trials, these biomarkers are clinical endpoints – measures of disease or symptoms that are explicitly identified and tracked as evidence of the safety and effectiveness of the treatment for the target patient population. Clinical end-points may include measurements of images that indicate change in structure and may include measures of change in visual function, for example using standard clinical tests for visual acuity.
An important class of endpoints are those that impact activity of daily living of patients. This is a particularly important type of endpoint for gene therapy, as the number one goal of for sufferers of degenerative eye disease is to improve quality of life. Developing reliable clinical endpoints for emerging treatments of eye disease is a critical component of the drug development process.
Rigorous, secure, data collection is a pre-requisite to discovering effective biomarkers and validating acceptable clinical endpoints. The best clinical endpoints for a given therapy may not be obvious early in the clinical development process. Early on, the research team will analyse data from a large amount of images and tests that are collected on a small number of patients, developing and confirming hypotheses based on the symptoms of the disease, the mechanisms of actions of the new treatment and the expected response to the treatment.
As the process proceeds, the team will identify a primary endpoint that is supported by one or more secondary endpoints. Exploratory endpoints may be used for research purposes. By the time of the pivotal trial – the trial which is expected to lead to regulatory approval of the treatment – the endpoints must be unambiguous and approved in advance by the regulatory agency.
Collection and analysis of images and patient data
Achieving this approval and progressing from an exploratory endpoint to an approved primary or secondary endpoint requires the collection and analysis of large amounts of images, test data and even patient questionnaires. To build effective support for an endpoint, the data capture must be consistent throughout the development process, must contain complete sets of metadata (data about the data) and must be free from tampering. Translational Imaging Innovations developed ocuVaultTM specifically to harness the complex data streams that lead to the discovery and validation of strong clinical endpoints for emerging therapies of degenerative eye disease.
ocuVaultTM is a flexible data capture and transport application for the secure transfer of images and data. ocuVault is standards-based and provides harmonisation with DICOM even for images and data that are not available in DICOM format. The value of ocuVault is that it allows the capture and management of data that may lead to the discovery of new biomarkers and clinical trial endpoints from the earliest stages of the development of a new treatment for eye disease. Every piece of data captured by ocuVault carries a unique, traceable identifier that is separate from the protected health information of the patient. Patient privacy is preserved. Data security is ensured. ocuVault maintains data provenance and security, ensuring accessible, actionable and auditable data throughout a project lifecycle.
ocuVault data elements are the building blocks of the TII Data Genome. The TII Data Genome is a standards-driven ontology for defining the data elements required to curate images and data for collaborative research and clinical trials. The Data Genome relies on standardised libraries and templates including Logical Observation Identifiers Names and Codes (LOINC), Systemised Nomenclature of Medicine (SNOMED), the Global Medical Device Nomenclature (GMDN) and Digital Imaging and Communications in Medicine (DICOM) to ensure an extensible, scalable and FAIR data structure. Each specific image, test or questionnaire becomes a gene of the Data Genome. As images and test results are accumulated throughout the lifecycle of a project, they automatically populate a master catalogue, or database, that is ready for analysis and provides traceability for regulatory validation and audits.
ocuVault is the data core of the TII Integrated Translational ImagingTM suite of software products. Lattice© is an online electronic record keeping application for research studies and clinical trials. All source data and medical records are captured and encapsulated with ocuVault. ocuLinkTM is the data visualisation application that allows investigators to curate and annotate image and data collections for analysis. Curated and annotated collections are analysed in Mosaic, a computational environment for systematic biomarker development. TII's mission is to make data more accessible and actionable for investi- gators, empowering images to accelerate innovations in eye care. By unleashing the power of the eye, we can transform medicine.
Please note: This is a commercial profile
© 2019. This work is licensed under CC-BY-NC-ND.
Editor's Recommended Articles