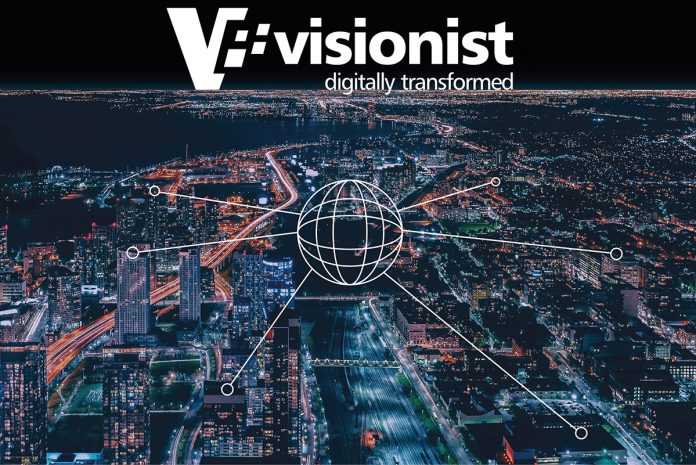 Peter Miller from Visionist Ltd explains his perspective on approaching digital transformation in government and the move toward cloud-based solutions
Ever since UK government departments have been assured that "the Internet is OK", they have adopted a mandated cloud-first approach to digital transformation. The civil service has, therefore, seen an increasing number of applications being provided as Software as a  
Service (SaaS) from the web, which is a promising move in a future-proofed direction.  
However, many department users will remain reliant on legacy physical line of business (LOB) applications that are hosted on the Public Services Network (PSN) for some time to come. This can be frustrating, with users dealing with the need to switch between PSN and the cloud, multiple log-ins, locked-down machines to meet various security protocols, and denial of access to other web services.   
What does the future look like for the PSN? 
It's clear that some business applications will continue to reside on the PSN for the next few years, not least because they were procured to ensure that whole-life costs were amortised through an extended life. However, it is equally clear that as the number of applications hosted on the PSN decreases, this legacy infrastructure will no longer be cost-effective to maintain. Although no date has been set to 'switch-off' the PSN, it is inevitable that this will happen at some point as more departments seek to move towards secure, cloud-based, commodity services. 
Supporting evolution, not revolution
In the meantime, what can be done to minimise the impact to the user while managing the need to migrate from PSN services to cloud-services? 
Logically, users need to be able to access both cloud services and legacy LOB services from a single machine, where the user can be ambivalent or even oblivious to where these services are hosted.   
The solution? The implementation of an interoperability gateway, which enables departments and the public sector to easily move away from the PSN and onto the internet/cloud but continue to reach back to PSN hosted legacy applications and services. 
Implementing interoperability gateways provides HMG Departments with a long-term, strategic approach towards operating networks in a modern and secure way, allowing the migration of legacy applications to take place as an evolution, rather than a revolution. 
That said, those who lag in the ever-strengthening trend toward cloud-based solutions may find themselves migrating through necessity as the PSN expires.  
What is an interoperability gateway?
An interoperability gateway is an integrated secure software stack which presents the ability to deliver a single sign-in experience across multiple security domains, with security policies being applied, per application, not per device. It provides a superior user experience for a relatively small investment, eliminating conventional on-premise costs such as implementation since the gateway could be delivered as a service. This could provide the rest of the public sector, using economies of scale, with a cost-effective route to interoperability and potentially offer the ability for consumers to migrate to web-based commodity services sooner. 
The benefits of an interoperability gateway are as follows: 
Enables department to focus on their core capabilities and make extensive use of the vendor's expertise.  
Eliminates the initial investment cost with a lower support and maintenance cost.  
Delivers measurable security by leveraging existing identity providers within each organisation.  
Easily upscales or downscales to meet changing business needs. 
Encourages LOB application owners to investigate earlier migration to the web.  
Another benefit is the cost-saving associated with the redundancy to rely on Multi-Protocol Label Switching (MPLS); one of the major costs associated with accessing services hosted within the PSN via the internet. 
Risks and challenges
Delivering a secure interoperability gateway needs to be carried through with a robust implementation plan to avoid security issues associated with data privacy and reliability. Further policies for authentication, backup, recovery and deployment standards are essential. Adherence to these policies will ensure high availability, scalability and reliability.  
Once implemented, an enterprise needs to ensure a uniform approach as there is little opportunity for individual user customisation (this endangers the overall premise of a seamless single log-in user experience).  
The interoperability gateway in action
Visionist has implemented an interoperability gateway supporting the BEIS community of 7,000 user devices, allowing users to access legacy PSN-based data centre services and cloud-based commodity services simultaneously using the internet as the bearer network.   
Visionist designed, developed, delivered and now support the service. Following best practice and NCSC guidelines, DevOps supports a continuous improvement plan and migration of legacy services. Migration thus takes place when a service delivers benefits to the Department in a cost-effective manner, rather than owing to technical necessity. 
To read more about Visionist's work with BEIS click here.  
A Crown Commercial Services supplier 
Visionist was recently reconfirmed as a Crown Commercial Services-approved supplier on the UK government's Digital Outcomes & Specialists 3 and GCloud 10 Procurement Framework on The Digital Marketplace, joining an elite group of over 1,200 Crown Commercial Services suppliers. 
Visionist's government clients have included the Departments for International Trade, Business, Energy & Industrial Strategy, Energy & Climate Change, and Education; the Ministry of Defence and Home Office; and The Oil & Gas Authority, Office of Communications (Ofcom), HM Revenue & Customs, Innovate UK and the NHS. Visionist's interoperability gateway is available as a service via the digital marketplace.  
About Visionist
Founded in 2009, Visionist has extensive government delivery experience and extensive experience in delivering digital solutions to large organisations. 
Visionist's 100+ permanent staff and wider resource pool of over 800 subject matter experts help organisations achieve their business goals through strategic leadership and digital innovation.  
With a new partner, Smarter Business, Visionist can offer a host of other business services, such as business energy, telecoms solutions, facilities maintenance, smart building monitoring and more. 
Please note: this is a commercial profile
To digitally transform your organisation, let's talk:  
+44 (0)20 3883 8201 or visit  
Peter Miller 
Visionist Ltd 
Tel: +44 (0)20 3883 8201 
Editor's Recommended Articles