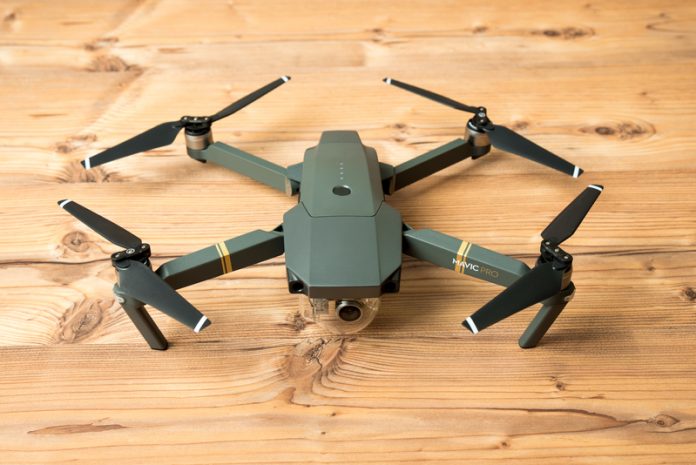 RUSTA, which offers
Civil Aviation Authority (CAA) approved National Qualified Entity (NQE)

 drone training courses, noticed an upsurge in women across the UK registering on its courses in the last 12 months

Sion Roberts, managing director of RUSTA, said: "As one of the longest-running NQE academies in the UK, the last three and a half years have given us a wealth of data that we've used to examine the demographic of operators. What we discovered, is that male operators have vastly outnumbered their female counterparts. However, this domination may be coming to an end.

"Over the last twelve months more women have been attending our five-star courses, but even more encouragingly, they have been outperforming their male peers."

Recent graduate Gemma Alcock, who was the first woman to pass all of the programme's exams with a 100% rating to obtain the UAV academies' 'Gold Wings', has founded and manages her own UAV company, SkyBound Rescuer.

As well as running the research and consultancy organisation for drones in emergency response, Gemma has been appointed as the Lowland Rescue's National Technical Development Lead for Air Operations, specifically to ensure the charity becomes renowned as pioneers in drone search. She has also been named InterDrone's 'Woman to Watch in UAS 2018' and a finalist in the Dorset Venus Awards' 'Inspirational Woman' category.

While Sophie Harwood, who recently completed her NVQ Level 4 diploma with RUSTA, uses the knowledge gained to enhance her skills as a UAV Digital Capture Specialist at engineering consultancy, Waldeck Consulting.

As part of the role, Sophie deploys drones on new and existing construction projects providing a variety of services such as; live site monitoring, 3D models, stockpile management, topographical surveying, inspection, photography and videography.

Abbie-Jaye Wilson, Video and Photography Manager at creative communications agency, Pic PR, said: "When I took the course back in 2016, I was the only woman in a group of eight. It's great to see more women enrolling on RUSTA's training courses to gain the skills and necessary flying requirements to pilot drones safely and effectively.

"I thought the course was very thought out and informative, and the instructors offered an amazing insight into dronography."

Established in 2014, RUSTA were one of the original drone and UAV academies in the UK, training operators to be able to use their drones for commercial purposes.

All instructors have a Royal Air Force or Army Air Corps background, with thousands of hours flying experience on both manned and unmanned platforms. No UAV training academy in the UK has more experience and is better qualified in training operators.

Sion concluded: "It's great to see a rise in women taking part in our courses and excelling in their UAV-related careers. Alexandra Kilcoyne, for example, is an Earth Observation Specialist for Natural England and uses the skills gained from our courses to aid her in trialling bird counts, measuring vegetation heights and thermal surveying.

"The training we offer is inclusive and available to anyone who wants to enhance their skills, whether that be for commercial use or just as a hobby."

For more information on RUSTA and its training courses, visit www.rustauas.com or call 0800 774 7347.
Editor's Recommended Articles