Stuart Hales, CEO of Wand Education, discusses the potential of EdTech and the need for an ongoing education evolution
The modern classroom is changing.
Technology has had a gradual, but significant, effect on the education sector over the past 20 years, bringing about an evolution in how teachers and students interact within the curriculum.
Nevertheless, the uptake of educational technology (EdTech) is by no means consistent in all schools and colleges, and across all parts of the country. Whilst some educational providers have raced ahead in engaging with the latest hardware and software, others are still playing catchup. Many schools and colleges which have invested in EdTech find themselves unable to harness the true breadth of its possibilities, thanks to poor infrastructure, lack of time or training.
Poor procurement process is also a major issue – many schools choose to invest in technology ad-hoc due to individual teacher requirements, resulting in the lack of a cohesive, overarching plan. This is a great shame, not only in terms of the missed opportunities in the classroom but also with regard to longer-term impact and benefit for teachers and students. School budgets are limited and as such, it's crucial that the technology is fit-for-purpose and its impact is maximised. After all, today's students are growing up in a digital world. Embracing technology from early on in their learning journey will be a huge advantage when it comes to further and higher education, and ultimately their careers.
So it is encouraging to see that the government recently announced £4.6 million investment in a push to improve the capacity for EdTech in schools UK-wide. The programme includes the coming together of the new EdTech Leadership Group, chaired by former Paralympian Baron Chris Holmes, who said the funding "represents a great opportunity to work together to ensure every student and our entire education system can access the benefits that technology can bring."
But what considerations must be taken into account when it comes to the development and implementation of technology in the classroom? Here are some key ideas.
Get the infrastructure in place from the outset
With respect to implementation, pre-planning is crucial. In order to squeeze the most out of the potential of technological resource, a digital strategy must be built top-down. As mentioned, purchasing platforms ad-hoc may assist individual teachers in the short term, but this approach creates more problems than it resolves. Issues relating to incompatibility between standalone EdTech tools are a big headache. On a wider scale, despite the abundance of EdTech available to schools, it is the unfortunate case that many still lack the basic computing resources to make use of it. Those that do have them suffer from poor internet connectivity – rendering technology which requires a network connection useless.
As such, it is essential for educational providers to get the basic infrastructure for their EdTech right from the outset. This means high-speed internet connectivity, and the right devices for staff and students alike to access the chosen tools.
Fast and reliable internet connectivity is now a core part of critical national infrastructure, so educational organisations in areas with poorer connectivity should be able to make a clear case to the government's broadband delivery service. A more common problem is sprawling premises or old buildings affecting connectivity across different parts of the school or college, but again there are technical solutions which can alleviate this.
Take an inclusive approach
EdTech should be available to all the stakeholders within a school or college, which means staff across all disciplines, and learners of all levels. Depending, then, on the profile of the student body and the curriculum, different choices should be made about how best to take an inclusive approach to EdTech. By considering this back at the planning and strategy stage of an EdTech project, it becomes much easier to choose technology in line with the mixed needs of staff and students, rather than because of a high-profile brand name. Remember that many devices, platforms and applications can be tailored to the needs of individual organisations, but it pays to have these conversations as early in the procurement process as possible.
Put your teachers first
EdTech which enables the automation of repeat tasks, and the quick and easy tailoring of materials to different classes, for example, can be hugely beneficial in simple time-saving ways. Teachers, perhaps rightly, tend to disregard technology for technology's sake, and will only invest time and attention in EdTech which they can see as driving tangible improvements. The rollout of interactive whiteboards, for example, has widely been regarded as a failure, having gone ahead without teacher support and driving no significant benefits for teachers or pupils.
Another aspect of teacher time and workload in relation to EdTech is the effort required to get to grips with proposed new technology. The Focus needs to be on procuring tools which are intuitive and easy-to-use and can prove their support credentials. Enabling teachers to access the key functionality that makes their lives easier will lead to greater engagement. More importantly, they will become 'Technology Evangelists' championing engagement throughout the school and wider network.
This will achieve richer and faster benefits. EdTech companies can take pointers from commercial tech companies in this regard – employing a blend of people power and technological resource to onboard new users quickly. If it takes weeks to develop a full understanding of a new system, this is a waste of precious time, for teachers and students.
What does your data tell you?
It is worth remembering that one of the major advantages of moving from manual and paper-based processes to digital ones – across all sectors – is the automated collection and consolidation of data which previously went untapped. A factor in the new initiative is the improvement of assessment and data collection – the time these tasks take has been acknowledged by the government as a major strain on resources.
Learner performance, both individual and in different groups, the amount of time teachers and pupils spend on different tasks, the level of engagement with different subjects – these are all valuable kinds of information which, depending on the EdTech chosen, you may be able to generate without even trying. In turn, this data can be used to inform organisational strategy and generate tangible improvements for staff and students alike. Take a holistic view of EdTech, thinking not just about its immediate impact in the classroom, but also its longer-term potential on the direction of the organisation as a whole.
Maintenance and support
Once you have installed new hardware or software, you also need to think about ongoing maintenance and support. How often will your new devices need servicing, and your new software upgrading and patching? How long does this take and, crucially, how much does it cost? These are vital questions to ask your proposed EdTech provider, as they have a massive impact on the lifetime cost-effectiveness and efficiency of the technology chosen.
Cloud-based solutions, typically are updated and supported by the supplier whereas locally installed software will normally require update and maintenance by the school itself Ideally, you want to be as flexible and scalable as possible, so that your technology can evolve in line with changing educational practices and growing staff or student numbers.
EdTech has fantastic possibilities for schools and colleges, for teachers across all disciplines and for learners of all abilities. However, it can be a substantial investment, and a major risk if it goes wrong. A thoughtful and strategic approach to planning can help you get the most out of EdTech from day one.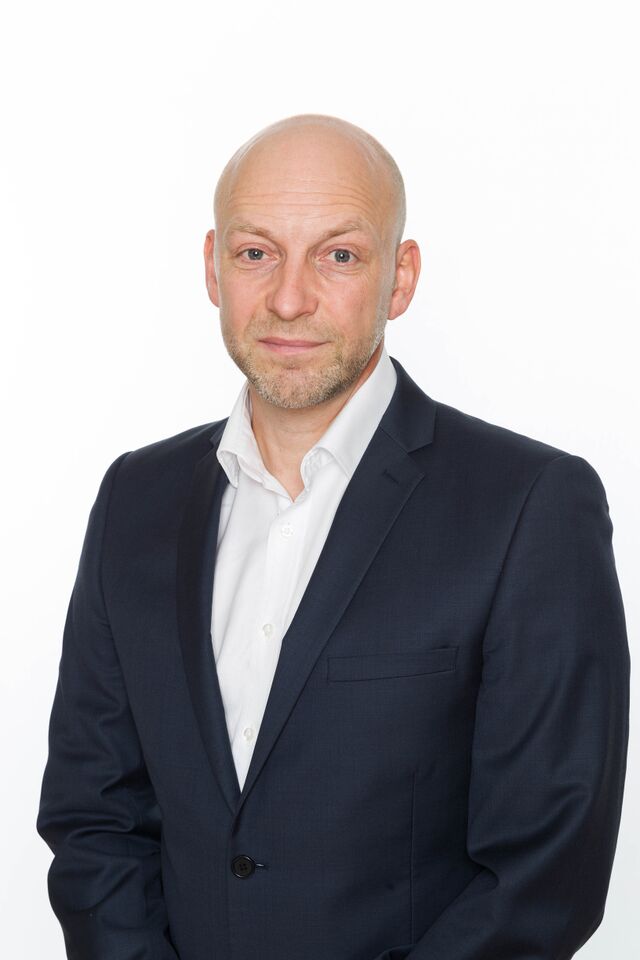 Stuart Hales
CEO of EdTech specialist
Editor's Recommended Articles