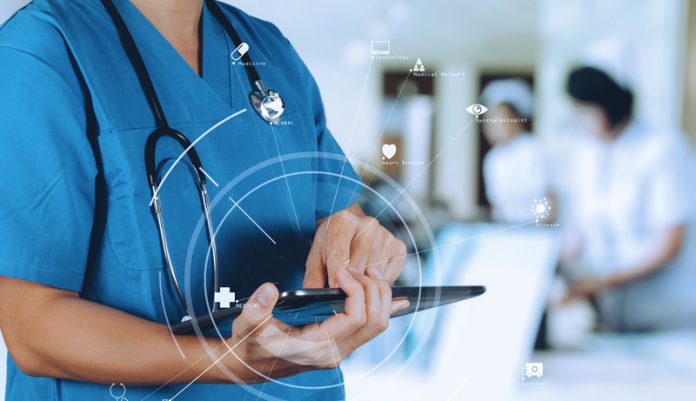 Jonathan Evans, communications manager at the Association of British HealthTech Industries provides an interesting update on the health technology sector, including the extent to which the UK exports to the EU every year in this vein
Whatever side of the debate you stand on, one thing is for certain, post-Brexit trading relationships must be right for UK patients. This has come into sharp focus of late.
After an analysis of HMRC's UK Trade Info database, we at the Association of British HealthTech Industries (ABHI), highlighted that the significant majority of health technologies that are used by the NHS come from the EU.
Of the £5 billion total used by our health system in 2016, £3.2 billion came directly from the European Union and our reliance on this source, as a country, has also increased by 20% in recent years. International supply chains are complex for many industries and this is no different within the HealthTech sector. Our sector is broad and diverse. It is made up of single-use devices, orthopaedic implants, cardiac stents, digital monitoring devices and thousands of other products in between. It is, in short, complex.
Products will cross the UK and EU border many times in the lifecycle for sourcing, assembly, sterilisation and packaging. At present, this cross-border process is frictionless, however, any disruption or delay to this process could pose a significant risk to patients if not correctly managed.
The nature of these supply chains also means that even goods manufactured in the UK are often, ultimately supplied to the NHS from distribution centres in the EU.
Delays in getting goods across borders are obviously problematic; 20% of products used in procedures where they are the main part of the procedure, for example, a cardiac implant, are delivered next day from the EU. If the UK becomes a difficult place to ship to, companies will de-prioritise the UK as a market, so products won't be available.
As a country, the UK also exports around £2 billion of health technologies to the EU every year. The same delays and disruptions pose a threat to the health of patients throughout Europe. It is why we as an association are calling for all products used in healthcare to be exempt from any new customs, tariff or VAT arrangements, and afforded pre-shipping clearance and fast track access across any new EU/UK borders.
The above points do not only affect industry but, of course, pose a significant threat to public health across Europe. Delays and disruptions caused by a no or poorly negotiated agreement as it relates to the supply of health technologies will be felt most quickly and most acutely by those patients and healthcare systems that depend on them. The issue really is that critical.
Yet Europe, as a place to do business for UK companies, is still very much the foremost market for our members. Indeed, a recent ABHI membership survey revealed that 70% of UK companies expect their exports to Europe to increase in 2018. This is higher than any other market.
Once again, highlighting the need to manage Brexit correctly, to ensure the trading opportunity that Europe represents is not lost.
Jonathan Evans
Communications manager
Association of British HealthTech Industries
Tel: +44 (0)20 7960 4360
Editor's Recommended Articles