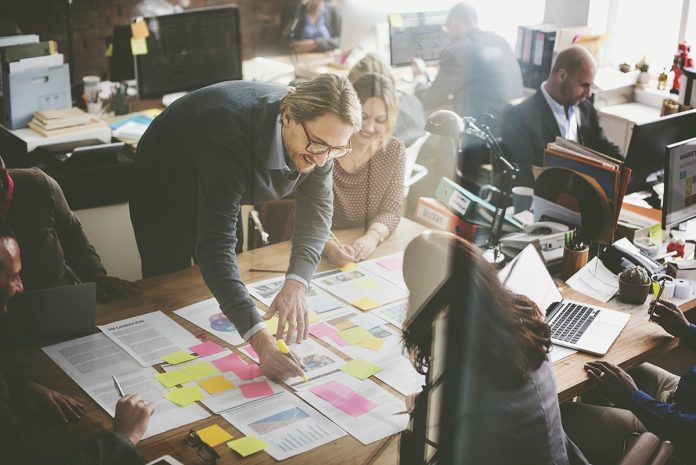 Change is inevitable – but the nature of change itself is evolving as organisations work to manage the impact of multiple accelerating and unforeseen events
"There is nothing more difficult to take in hand, more perilous to conduct, or more uncertain in its success, than to take the lead in the introduction of a new order of things."
But all types of change, especially back-office transformation, which affects the whole organisation, has one important thing in common: it can be met head-on with a focus on people and on the way that organisations use their technology, evolve their culture and deploy tools to empower people to provide ever better levels of service.
Over the past 10 years, Unit4 has been helping organisations across the public sector in multiple countries to modernise their operations and prepare for a digitally connected future; we are helping them effect change.
Drivers of change
We've all heard more than enough about the effects of Covid on the way that we handle work and collaboration across all sectors. But its impact has influenced and driven every aspect of change in public sector working patterns and priorities.
Change management in the public sector had to evolve significantly to adapt to new pressures and initiatives, those that we expected to be completed five or even 10 years from now have been accelerated rapidly – in ways seldom seen in the public sector. However, our research found that transformation programmes are not expected to be fully delivered for at least two-and-a-half years.
Most government services and non-profit agencies have been designed to resist change; this wholescale enforced upheaval can seem extremely daunting. Unit4's software solutions for governments are purpose-built to support this large-scale digital transformation. Because we know just how daunting it can seem we have pre-designed implementation and core functionality out of the box, to make it easier to adapt. For non-profits, both our solutions and ways of working have been designed to enable them to deliver on their mission.
"Unit4 flexes to fit the users, so they are using a system designed around their needs – not vice versa. Our staff really likes the intuitive interface, the workflow and the automation," said a Finance system manager at the Berkshire Healthcare NHS Foundation Trust.
"When we met the people at Unit4, we were impressed by their true understanding of the sector. We were convinced they would be able to help us get this very complex implementation done successfully," said Fiona Buruma, Director of finance and operations, War Child.
"Unit4 is making the council smarter and more agile. By automating and streamlining processes in the cloud, as well as introducing self-service, Southampton City Council can direct more resources to frontline services," said Helen Baker, ERP support and development manager, Southampton City Council.
Technology changing how we work – but success is achieved through preparing your people
Managing change and innovation is a slow process and improvement is generally incremental. Things get faster, better or cheaper by degrees. Change management in local government has been particularly fraught after decades of budget cuts, resulting in system integration and poor data visibility – across the organisation.
In order to reap the benefits that technology brings, you need to get a head-start on preparing your people for the technology revolution, through effective employee engagement and upskilling to build the capabilities needed for the new normal. Preparation is essential to ensure that the organisation is resilient, can maintain the delivery of services and hit their core targets.
To tackle organisational reform, your people success strategy is crucial. Talent managers in the public sector need to seek out and onboard new talent and ensure that staff have the tools and training to do their jobs unimpeded by legacy systems (whether those be technological or cultural.)
Focusing on the future
Facing the future is made significantly easier with the support of modern, app-based cloud ERP platforms. The future is all about enhancing how people interact with technology to improve operational efficiency and to deliver cost effective services.
Software built specifically for public sector organisations helps agencies run more efficiently by automating manual tasks to free up employees' precious time, further reducing admin costs. Most of today's systems are fully integrated across a single source of truth, so all data is stored in a single repository then assessed and analysed via visual, intuitive dashboards. They deliver flexibility for users to reconfigure systems and processes without expensive IT support, which reduces IT costs.
Implementing modern systems promotes the development and deployment of innovative technologies like artificial intelligence, enabling smart government initiatives.  These systems enable organisations to deliver seamless, streamlined, multichannel customer experiences, giving citizens the same user experience they expect from a private sector service provider.
How Unit4 transforms you back office operations and delivers change
We recognise the importance of implementing a solution that enables organisations to remain agile in a constantly changing environment.
UNIT4's ERP technology addresses change through the unique architecture of our People Platform. It delivers a well-designed user experience, tailored business capabilities and an elastic foundation. A key difference with Unit4's core ERP compared to alternatives is that the system is a single database application. The change management procedure therefore only needs to be applied to one level of architecture. Crucially, this can be managed in-house by business users and without IT or external supplier intervention. For Unit4 customers, the typically spend is 55% less on annual running costs than others who run alternative ERP solutions.
We reduce true cost of change.
Our roadmap focuses on further increasing low and no-code capabilities to create solutions with a lightweight user experience for all users and the in-depth customisability needed by power-users to do their jobs more efficiently and effectively.
Our solutions are designed and built to help organisations optimise every part of their peoples' experience and free their teams to do more of what matters: making a positive impact in their world.
Discover how Unit4 can help you create the operational ecosystems that prepare you for the future and help you effectively manage your back-office transformation.
*This is a commercial profile.
© 2019. This work is licensed under CC-BY-NC-ND.
Editor's Recommended Articles