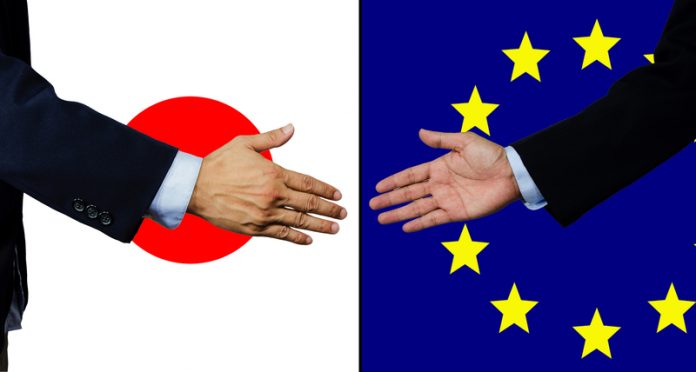 The EU and Japan Economic Partnership Agreement (EPA) will create an increase in job opportunities and more choice of goods at lower prices
The European Parliament approved the trade deal and it is expected to come into force in early 2019.
The economic partnership between the EU and the Japan will create the world's largest free trade area which hopes to remove over 97% of export duties.
The UK is set to benefit from the deal's estimated projection to boost UK GDP up to £3 billion, creating more jobs whilst giving consumers more choice of goods and better value for their money.
Visiting Japan last summer, International Trade Secretary Dr Liam Fox agreed with his counterparts to use the EU-Japan EPA as a basis for a new and stronger partnership.
Welcoming the agreement, Dr Liam Fox said: "Japan is the world's third largest economy and one of our closest trading partners, as well as being a vocal defender of free trade in the face of increased protectionist tendencies from other countries.
"This is one of the world's most ambitious free trade agreements and I welcome the benefits that it will bring to both British businesses and consumers.
"The agreement eliminates almost all tariffs on goods traded between our two nations and we will work with the Japanese government to use this agreement as the basis for a new, even stronger partnership after we leave the European Union."
The agreement will commit Japan to use international car standards, making it easier to export cars to the country from the UK.
The agreement will also reduce tariffs on processed foods, agricultural products, beer, wine and whisky exports.
Editor's Recommended Articles