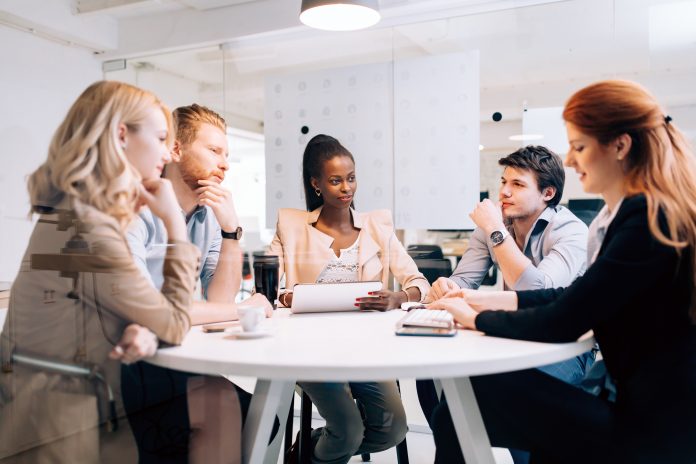 Becoming second worldwide in women's representation rankings, the UK has climbed up the FTSE 100 index – from only 12.5% of women on boards, to just under 40%
The FTSE 100 Index – or The Financial Times Stock Exchange 100 Index – is an index of the 100 companies listed on the London Stock Exchange with the highest market capitalisation, highlighting businesses achieving the greatest success.
Regarding the indexes international rankings for women's representation on boards, the FTSE 100 level shows nearly 40% of UK FTSE 100 board positions are now held by women, with women's board representation increasing in 2021 across the FTSE 100 (39.1%), FTSE 250 (36.8%) and FTSE 350 (37.6%).
Information from the new report by the FTSE Women Leaders Review – monitoring women's representation in 24,000 positions on FTSE 350 Boards and in leadership teams of the UK's biggest companies – highlights the cultural changes being made to provide more spaces to women.
However, the lack of women in executive roles still implies that women are being assigned lower roles than men in companies at the FTSE 100 firms, showing there is still much room for improvement.
Diversification of company boards
This upcoming representation is a factor of the UK government's voluntary, business-led approach to setting targets for getting more women on boards.
The number of women in Chair roles across the FTSE 350 rose to 48, up from 39 in 2020 – progressing from fifth to second in the international rankings at FTSE 100 level – the UK has even surprisingly overtaking countries like Norway, which enforces a mandatory quota system on businesses.
With over 700 more women in Leadership roles in the FTSE 350 companies this year, increasing women's representation to 31.5%, an increase of 2% year-on-year, it would seem COVID-19 did not largely impact gender diversity in boardrooms.
Business Secretary Kwasi Kwarteng said: "UK businesses have made enormous progress in recent years to ensure that everyone, whatever their background, can succeed on merit – and today's findings highlight this with more women at the top table of Britain's biggest companies than ever before.
"However, we should not rest on our laurels, and the FTSE Women Leaders Review will build on the success so far of our voluntary, business-led approach to increasing women's representation on boards and in leadership, without the need for mandatory quotas."
Still very few women in CEO roles
However, there still remain areas where there is still more to do, such as the lack of CEOs. Currently, only 1 in 3 leadership roles, and around 25% of all executive committee roles, are held by women.
Equally, there are still many companies yet to hit the former 33% target set by the Hampton Alexander Review – which is an independent review ensuring that deserving women at the top of business are recognised, promoted, and rewarded.
Minister for Women and Equalities, Liz Truss, said: "It is excellent to see the progress being made, but we know there is more to be done. This government is committed to levelling up all parts of our country, working to tackle inequality and promoting equality of opportunity, including at senior level, so everyone can thrive.
"We will shortly put forward a range of measures to advance equality for women at work, increasing opportunity, and tackling the issues that are holding women back as we look to ensure that everyone can reach their full potential."
To further improve gender equality, other opportunities are being sought to bring focus to the appointment of women at the highest levels of British business, particularly in companies which are still lagging in equality and diversity.
The opportunities the FTSE Women Leaders Review report is aiming to provide:
the voluntary target for FTSE 350 Boards and for leadership teams is increased to a minimum of 40% women's representation by the end of 2025
FTSE 350 companies to have at least one woman in the Chair, Senior Independent Director role on the Board and/or one woman in the Chief Executive Officer or Finance Director role by the end of 2025
extending the scope of the FTSE Women Leaders Review beyond FTSE350 companies to include the largest 50 private companies in the UK by sales
Denise Wilson, Chief Executive, FTSE Women Leaders Review said: "Today the FTSE Women Leaders Review announces 4 new recommendations for this next stage, which will embed the progress and hard-won gains of the last decade and take business further on the journey to gender balance in the boardroom and in leadership.
"We know there is much more work to do and no shortage of experienced, capable women, ambitious for themselves and their company across all sectors of business today.
"So while we continue to build on progress for women on boards, we need to firmly shift focus in this next phase to women in leadership roles at the top of the organisation."
Editor's Recommended Articles