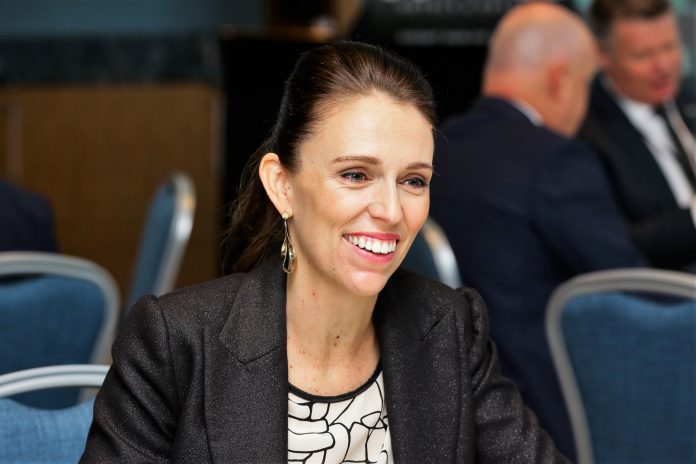 New Zealand are leading the way on climate change policies with a historic Zero Carbon bill on Thursday (7 November), aiming to achieve a carbon neutral status by 2050
The historic Zero Carbon bill passed 119 votes to 1, showing the support of the party towards preventing climate change.
The news comes after Trump's recent declaration to formally withdraw from the Paris Agreement, signed and supported by 200 nations.
New Zealand has contrasting news.
In a statement to MPs, New Zealand's Prime Minister, Jacinda Ardern said:
"We have to start moving beyond statements of hope and deliver signs of action. That is what this government is doing and proudly so," and explained that New Zealand was "on the right side of history."
She further commented:
"I absolutely believe and continue to stand by the statement that climate change is the biggest challenge of our time.
"Undeniably, our sea levels are rising, and undeniably, we are experiencing extreme weather events – increasingly so. Undeniably, the science tells us the impact there will be on flora and fauna, and yes also the spread of diseases in areas where we haven't previously seen them."
What the Zero Carbon bill entails
The Zero Carbon bill passed its first reading on 21 May 2019, and its second reading on 5 November. The third and final reading was passed on 7 November.
The bill is in line with the efforts made under the Paris Agreement to limit the global average warming to 1.5° Celsius above preindustrial levels. It amends the Climate Change Response Act 2002 and will include a framework that aims to implement various climate change policies to align with its ambitious target of reducing all greenhouse gases (except biogenic methane, emitted by plant and animal sources) to net-zero by 2050.
This reduction target will be enshrined into law and it will ensure future governments put plans in place to meet the target. A climate change commission will also be put in place alongside this historic zero carbon bill, requiring future governments to plan for both mitigation and adaptation strategies.
Climate change minister, James Shaw, said:
"The bill, which commits New Zealand to keep global warming below 1.5 degrees, provided a framework for the island country of nearly 5 million to adapt too and prepare for the climate emergency.
"We've led the world before in nuclear disarmament and in votes for women, now we are leading again."
The Zero Carbon bill has been met with opposition from some such as New Zealand farming groups that believe the bill could threaten their industry that is dependent on raising sheep a cattle, a major contribution to New Zealand's national emissions.
However, the passage of the bill has been supported by many environmental groups such as Greenpeace and business groups that see the bill as a strong sign of policy stability. Bernie Sanders has even vowed to follow in New Zealand's footsteps and introduce a similar bill if he is elected.
Editor's Recommended Articles