Cameron Hawkins, Head of Energy and Environment at NHS Property Services (NHSPS), provides an update on a net-zero NHS and explores how we turn this bold ambition into reality
Climate change poses a significant threat to public health. As it stands, the NHS is a major contributor to the UK's carbon emissions. It is responsible for roughly 20 million tonnes of carbon dioxide emissions annually, as well as the unavoidable use of single-use plastics necessary for the safety and hygiene of patients – something that has increased vastly since the start of the pandemic. (1)
Alongside this, the NHS continues to face enormous and mounting pressure on resources, whilst simultaneously shouldering the responsibility to cut down their environmental impact, placing significant accountability on the carbon neutrality of the NHS estate. NHS Property Services (NHSPS) have pledged in its three-year green plan to aid the NHS in its course to become net-zero by 2040, and in doing so aims to offer the vital, sustainable space that healthcare professionals need to provide the best possible care for patients. If these targets are reached, 5,700 lives could be saved each year just through improving air quality.
Building a sustainability taskforce
As with all organisational sustainability transitions, change must be implemented from the top, and environmentally focused leadership is vital. Organisations should be working to put in place dedicated net- zero and sustainability committees and steering groups, endorsed by senior leadership. These committees can provide opportunities to share best practices, educate each other on environmental awareness, discuss regulatory decisions and enforce sustainable values. NHSPS' Energy and Environment teamwork to do just that, taking information gained as members of the 'Greener NHS Community' and actively sharing information to ensure that frontline colleagues and customers understand their role in driving sustainability objectives. From specific environmental awareness and waste management training, to targeted reporting across the business, and access to resources for environmental information and guidelines for biodiversity projects, employees across the NHS should have the necessary skillset and knowledge to implement day-to-day changes and recognise opportunities for large-scale projects.
Implementing sustainability frameworks across the NHS estate
As owners of 10% of the NHS estate, managing over 3,000 NHS properties, it is imperative that NHSPS are steadfast in our environmental objectives. As such, we have set out our targets for the next three years that will help us to transform the NHS estate, mitigate the impact of climate change, and steer the NHS to a greener future.
Our targets include continuing to support the NHS with our social prescribing programme, offering enduring, sustainable models of care that utilise underused and vacant NHS spaces to provide affordable or free-of- charge facilities for community groups. The spaces we have developed include a suicide prevention charity in London, which has completed over 10,000 appointments since moving into the space in 2020, a family health and wellbeing engagement centre in Greater Manchester, and a community garden for the well-being of doctors and patients in Huddersfield. These social prescribing initiatives are a great way to support the NHS in offering low environmental impact patient care whilst bringing together local communities.
Additionally, NHSPS is in the process of transitioning our 800 service vehicles and 130 company fleet to ultralow emission vehicles, whilst developing an electric vehicle strategy to establish where vehicle charging points will go. This way, we can support the movement of employees across the NHS estate in a low-impact manner.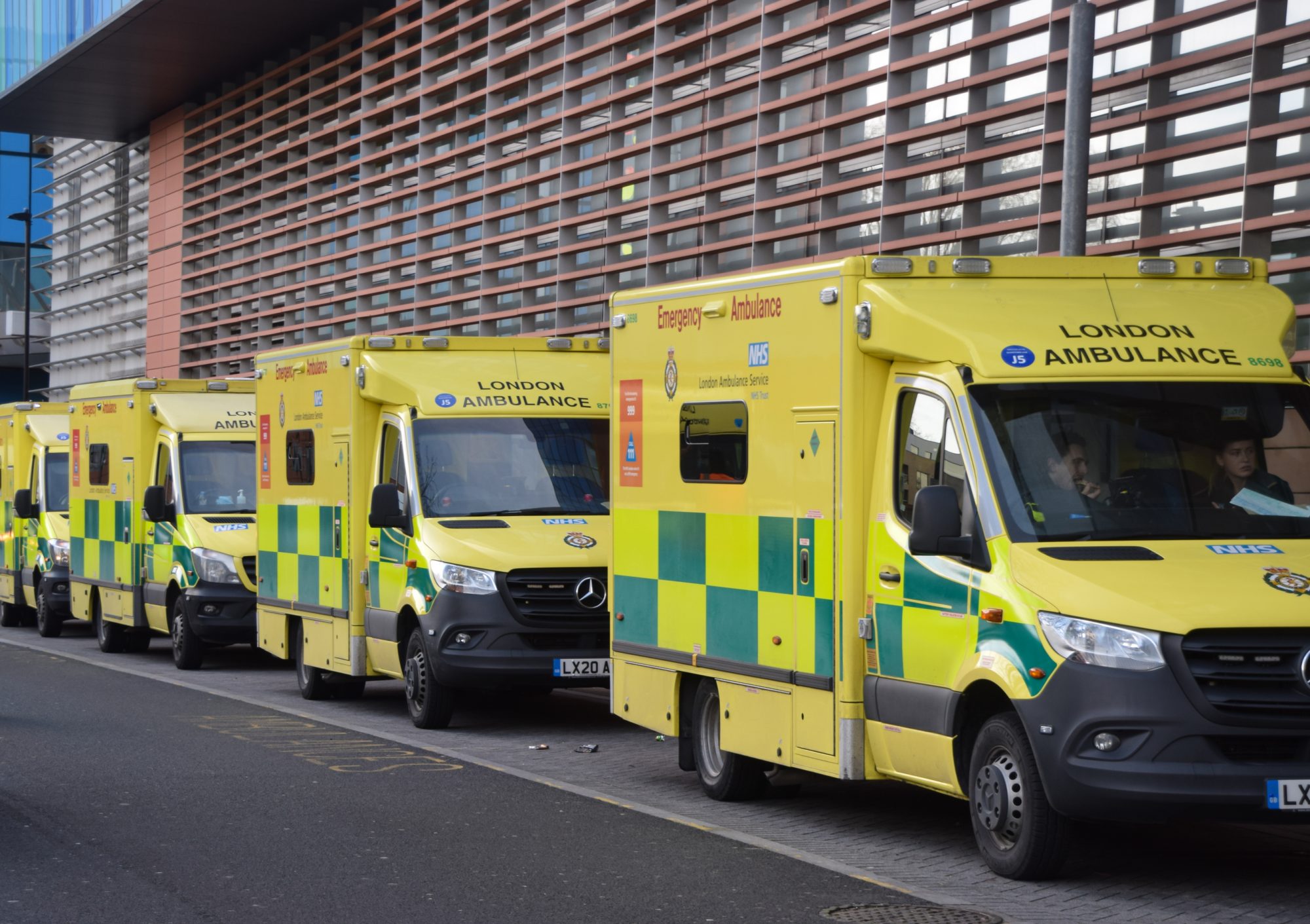 Since 2019, NHSPS has made great strides in reducing our environmental impact. We arranged a new energy supply deal that allowed a shift to 100% renewable electricity, established a strategy to minimise waste to landfill and decreased our carbon footprint by 30%. We have continued this momentum towards achieving our goals over the last year. In 2020/21, £10.6 million and 8,600 tonnes of carbon were saved, meaning a total of £16.6 million and 14,300 tonnes have been saved over the last two financial years. Since 2019, NHSPS have saved the NHS £23 million in associated costs – not only a huge success for our environmental strategy, but money that can be invested back into the NHS.
Digital transformation for a net-zero NHS
Digital technologies are already having a positive impact on the sustainability agenda. From implementing technologies that track sustainability progress, to the utilisation of greener technology, digitalisation can steer towards organisational sustainability targets on a large scale. However, this is also possible through more simple digitalisation of day-to-day processes. For example, wide-reaching flexible working policies, originally adopted to maintain services throughout the pandemic, have fast-tracked the use of digital technology for many businesses. From task allocation to document retention, the move from paper-based documentation to electronic servers can vastly decrease a company's carbon footprint. In addition, digitalisation of workstreams can allow meetings to move online, minimising travel and waste production and decreasing the demand for office space. This can support ambitions to reduce carbon emissions, whilst streamlining efficiency in day-to-day processes.
Looking to the future
The relationship between our health and our environment are inherently linked. It is vital that sustainability values are embedded in everything the NHS does, so that together we can improve the health and wellbeing of the communities we serve. Tremendous progress in decarbonising the NHS Estate has already been made, but we must build on those successes and take the Greener NHS ambition to the next level to achieve our goals of a net-zero. The NHS must embrace sustainability targets and lead the field in environmental design, as we work together towards ensuring the sustainability of the future of our NHS.
References
Editor's Recommended Articles