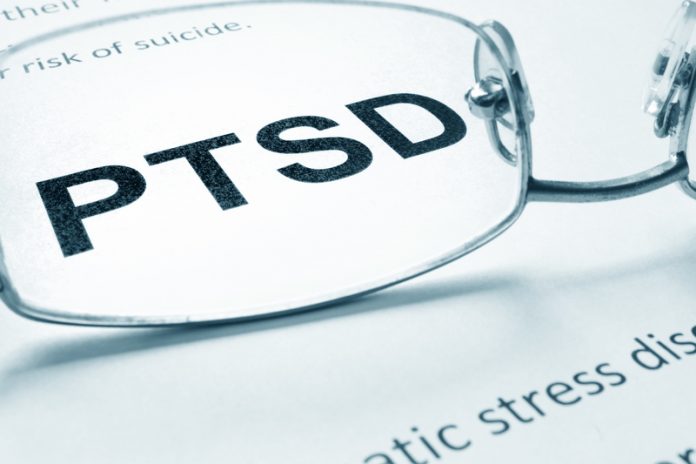 Dr David Muss MD will deliver a one day workshop to hundreds of mental health professions to teach The Rewind technique which can help treat Post-Traumatic Stress Disorder (PTSD) patients
On 10th March, 440 psychotherapists, psychologists and counsellors will gather at Birmingham University to attend a free, one day workshop delivered by Dr David Muss MD to learn The Rewind – a technique he originated that can help treat PTSD patients effectively, quickly and cost-effectively.
PTSD is a psychiatric condition caused by life-threatening events and can affect people from all walks of life.
Unresolved, PTSD can result in domestic violence, imprisonment, drug abuse, alcoholism, unemployment, divorce and homelessness, with considerable social and financial implications.
In the UK, the incidence of PTSD is around 4.4% and in Northern Ireland alone, the incidence is 24%. Taken as a whole, that's three million plus people who are said to be suffering from PTSD as a result of trauma.
Of those who currently do receive treatment (one and half million), 75% are treated with anti-depressants and 25% with Cognitive Behavioural Therapy (CBT)2 or Eye Movement Desensitization and Reprocessing (EMDR)3 – the only two therapies recognised by NICE.
Dr David Muss MD, Director of the PTSD Unit at the BMI Edgbaston Hospital and founder of the International Association for Rewind Trauma Therapy, intends to train 5000 therapists between now and 2019 to use The Rewind as a way of treating trauma.
NICE approval needed
Currently there are only 5000 accredited CBT counsellors and some 600 EMDR trained therapists in the UK who are currently only reaching 25% of those who do get treatment.
If the current NICE recommended CBT and EMDR therapists were to adopt the Rewind they would double the number of patients requiring their help.
Dr Muss states: "With the current financial crisis in the NHS, it would be unimaginable to think that the Government could afford to train 5000 new Cognitive Behaviour Therapists (CBTs), though they could be encouraged to train in delivering the Rewind by attending a one day free seminar."
Currently, The Rewind technique is the only treatment – available and demonstrated – that has achieved an 85% success rate after a single group session, held by Dr Muss in Rwanda, when he treated 21 post genocide survivors in a necessarily unrepeatable single session using The Rewind.
He adds: "The benefits of the Rewind are clear. It is a relatively fast (usually 2-3 sessions) and effective drug free treatment applicable to individuals and groups of any size, Aside from this, compared with traditional treatments using drugs or talking therapies, training therapists in The Rewind is particularly cost-effective because it is possible to train groups of therapists quickly and, in turn, those trained therapists can deliver multiple session trauma treatment to groups of PTSD patients.
"Normally, the duration of trauma-focused psychological treatment should be between eight and 12 sessions at a cost of £850.00 (NICE 2005) when the PTSD results from a single event. However, with The Rewind, which is delivered in two to three sessions (includes one follow up), the cost is £140.00."
Editor's Recommended Articles