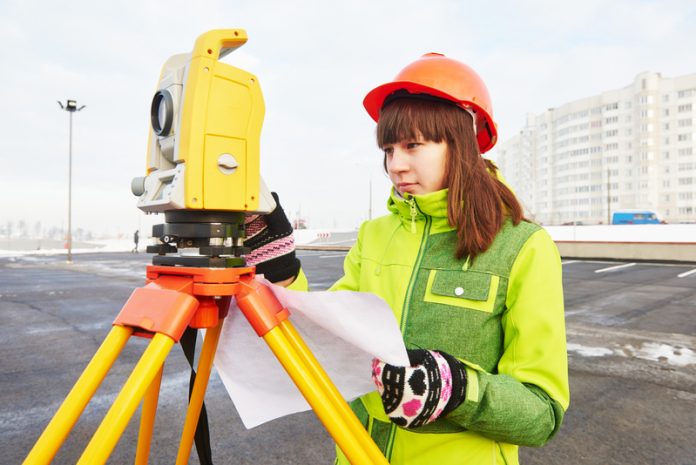 Graduate surveyor Charlotte Williams is urging schools to do more to make young women aware of surveying as a career as International Women's Day approaches
Women were first permitted to qualify as surveyors in the 1920s with surveyors Irene Martin and Evelyn Perry hailed as early pioneers of their profession. Currently, 26% of women enrol as trainee surveyors and make up14% of the membership of the Royal Institution of Chartered Surveyors.
Charlotte Williams, 24, who is completing her training at national property consultancy Bruton Knowles in Guildford, says: "The only careers advice I was given at school was to be a plumber.
"I'd like to see more schools inviting surveyors to careers sessions. Engaging with young people, especially girls, during their A-Level years would help them make informed decisions about their future.
"We also need to be more vocal about the profession ourselves as it isn't well understood by those outside of the industry."
"People would be surprised just how often a surveyor is involved in things they engage with in everyday life," adds Charlotte.
"Surveying is a wide-ranging profession covering a large number of different areas from land and property to national infrastructure projects.
"Housing and assets always need to be valued, business parks don't manage themselves, pipelines and roads need to be built."
Over the past18 months Charlotte, a University of York Environmental Sciences alumnus, has worked with key clients including Surrey Police, Morrisons Utility Services, Southern Water, Network Rail, Kent County Council and private management clients.
She is aiming to qualify as a commercial surveyor this autumn and is keen to move further into Compulsory Purchase Order surveying, access and rights work and rural valuations.
For more information about what it is like to work as a surveyor visit: www.rics.org.uk.
Editor's Recommended Articles