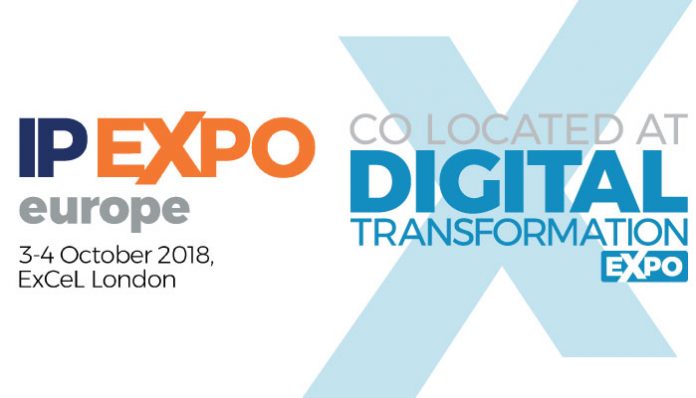 It has been another triumphant year for IP EXPO Europe as it all kicked off with a captivating keynote delivered by astronaut Colonel Chris Hadfield who shared his unique experience of space travel and considerations for the next leap of mankind
From the future of space to the future of technology, day one of IP EXPO Europe also saw popular sessions from several academics focusing on AI. British mathematician Dr Hannah Fry, explored the power of data and algorithms that can be used for the social good in our world today, examining whether machines are really an improvement on the humans they are said to replace.
Dr Greg Benson, Professor at the University of San Francisco and Chief Scientist at Snap Logic, drew on his dual responsibilities as the basis of his speech, to explore the importance of collaboration between industry and academic perspective for AI development. Dr Beth Singler, Junior Research Fellow at the University of Cambridge, also dug into AI, discussing how public perception on AI is shaped and what that perception might mean for the future of this technology.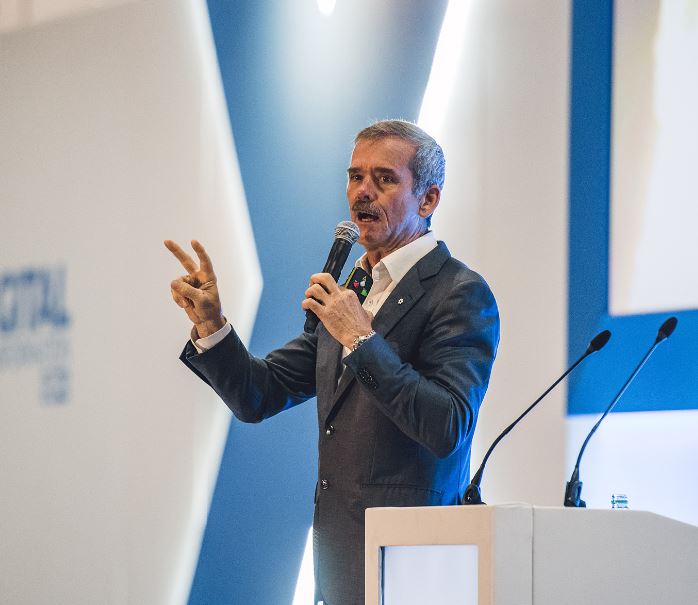 Andy Steed, Director of Content at IP EXPO Europe 2018, said: "It has been another terrific year for IP EXPO Europe, which continues to grow in popularity year on year. Having the show opened by Colonel Chris Hadfield was a surreal experience for attendees, who were thrilled to hear his thought-provoking perspectives on leadership accumulated through his unique career. The rest of the day lived up to this fantastic start with speakers sharing expert insights into AI, machine learning and cybersecurity, providing attendees with advice which they can use to improve their businesses."
Additional highlights from day one at IP EXPO Europe co-located at Digital Transformation EXPO included:
Graham Cluley, Security Analyst, who shared some unbelievable tales of cyber-attack.
Mayank Prakash, Chief Digital and Information Officer at Department for Work and Pensions, who informed his audience about the critical ingredients required to drive digital transformation including the challenges faced by businesses.
Paul Fletcher, Enterprise Architect at Sainsbury's Supermarkets, who presented the three key pillar of any successful transformation: people, processes and technology.
A timely panel discussion exploring cyber security in the year ahead, which brought together Gary S. Miliefsky of Cyber Defense Magazine, Doug Howard of RSA, Adam Brady of Illumio, Claire Galbois-Alcaix of Yubico and David Atkinson of Senseon.
Day two opened up with a keynote talk from Andrew Keen, one of the world's best known and controversial commentators on the digital revolution. Whilst Keen focused on privacy within the digital revolution, several speakers across the final day of the conference turned the audience's attention towards organisational security, a more direct response to the Russian cyber-attacks.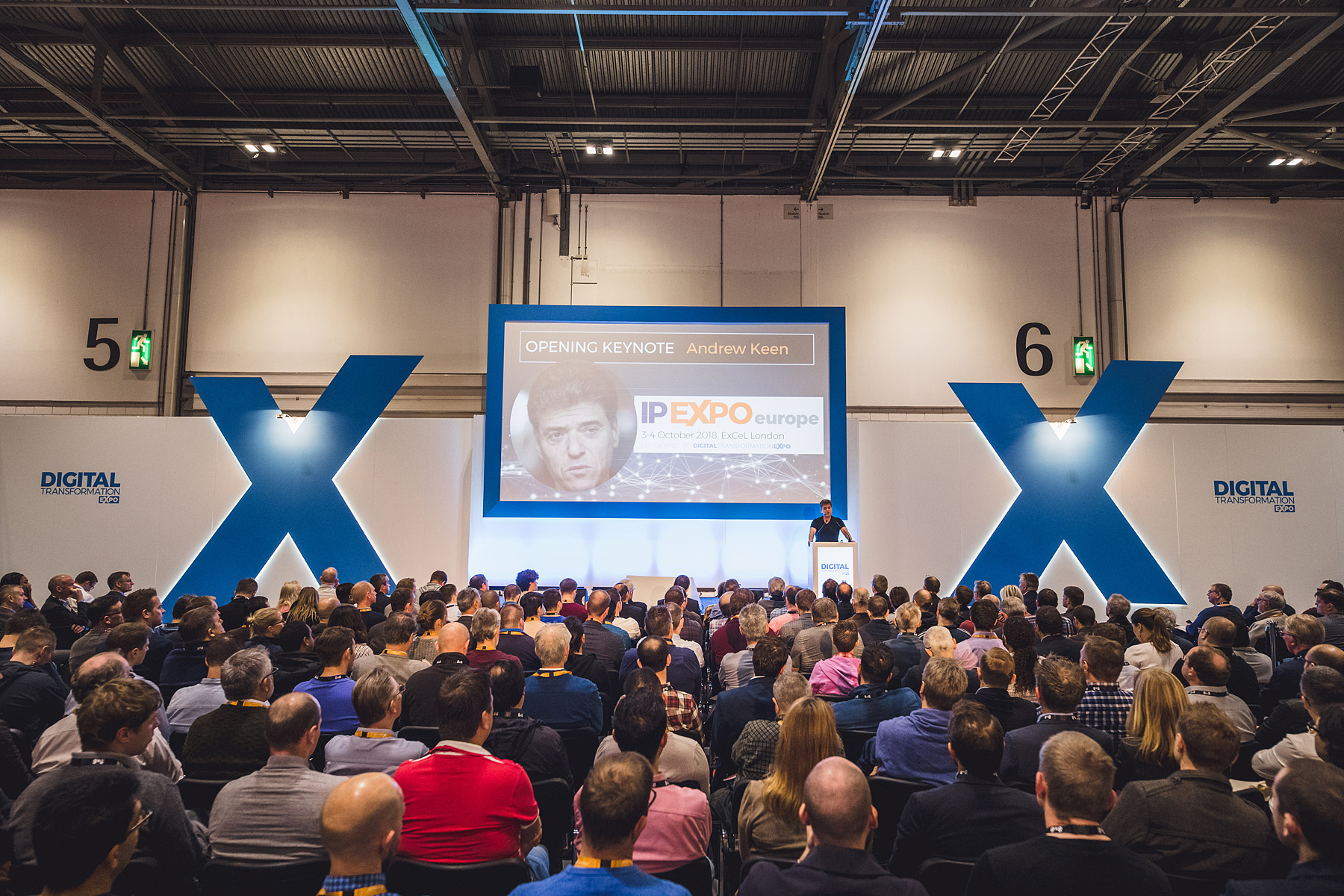 Derek Buchanan and Kirsty Kelly from Mimecast dug into how combining human and cyber threat intelligence can benefit security analysis; David Warburton from F5 Networks gave attendees advice on how to prepare for IoT attacks; and Samantha Humphries from Rapid7 shared details on the different tools and techniques hackers use to gain access to an organisation and its sensitive data.
Andy Steed, Director of Content at IP EXPO Event Series, said: "Today's news from NCSC is yet another example of why it's critical that organisations take a holistic approach to their cyber security. To help address this our speakers and exhibitors have once again gone above and beyond to provide attendees with insight into a wide range of technologies and methods which will help to improve their approach to cyber security. Beyond security, we've also had a wealth of fascinating sessions across a range of topics including AI, blockchain and cloud, which have prompted some healthy debate amongst the audience on how best to implement these technologies."
Additional highlight sessions from the final day of the two day event included:
Carla Echevarria from Google spoke to a packed Keynote Theatre about the impact of human flaw that must be present in any human-made AI
Sarb Sembhi from Virtually Informed explored the relationship which will exist between GDPR and smart buildings, and how compliance can be achieved
Sam Warner from Black Pepper Software Ltd gave his audience an insight into the moral question in developing unethical tech
Irene Dima from EC-Council dug into how to develop a blockchain workforce
Morag Watson from BP shared her experience on how digital is helping to advance the energy transition
Attendees left IP EXPO Europe having gained insights and advice from leading speakers and exhibitors to aid their own digital transformation. IP EXPO Europe will return next year as part of Digital Transformation EXPO on 9 – 10 October 2019 at ExCeL London.
Editor's Recommended Articles