Malnutrition is often misunderstood as something that only happens in other countries, but UK malnutrition is intensifying
UK malnutrition affects more than one in 20 of the population. It touches every aspect of our health and social care services – and the ongoing impacts of COVID-19 have only intensified the problem.
Malnutrition causes major difficulties for individuals and their families, reducing the quality of life and increasing mortality. The human cost is great, including physical decline, deterioration in mental health and poor clinical outcomes.
UK Malnutrition puts significant extra strain on our overburdened health and care system. It costs the health services £23.5 billion a year – 15% of the total expenditure on health and social care.
Despite its prevalence and the huge – yet often avoidable – pressure it puts on health and care systems, malnutrition is a chronically underdiagnosed and undertreated problem, and has failed to attract the policy attention it demands.
A new, consistent approach is needed to reduce inequality
We need a much more consistent approach to identifying and supporting those with malnutrition across the UK – which will keep people well, reduce inequality, relieve the strain on families, and help reduce the burden on an already overstretched NHS.
The Government should instigate a review on malnutrition diagnosis and nutrition support, which would support the new Integrated Care Systems (ICSs) in England as they develop health and care strategies at a population level to reduce health disparities.
ICSs provide a clear opportunity to invest in supporting screening programmes and integrated care pathways for the prevention and management of malnutrition.
As the population ages, and as part of the Government's levelling up focus, UK malnutrition needs to be high on the agenda. If we don't act now, the problem will only worsen – particularly as the cost-of-living crisis puts more and more communities at risk.
As one of the largest providers of specialised medical nutrition to the NHS, Danone understands the malnutrition challenge and the importance of identification and treatment.
Who are the people at increased risk?
There is a misconception that malnutrition only affects elderly people. Although it is most common in people with long-term health conditions and older people, anyone can become malnourished.
People at increased risk include individuals with health conditions that affect their appetite, their ability to prepare and eat food, how well nutrients are absorbed by the gut (such as Crohn's disease), or those who have problems swallowing. Difficulties accessing food or social isolation can also put people at risk.
People who are malnourished are twice as likely to visit their GP. They visit the hospital three times more frequently and stay in the hospital for three days longer than people who are not malnourished.
But this is largely preventable. Screening for malnutrition is a simple and effective way to identify those at risk so that an appropriate treatment plan can be put in place.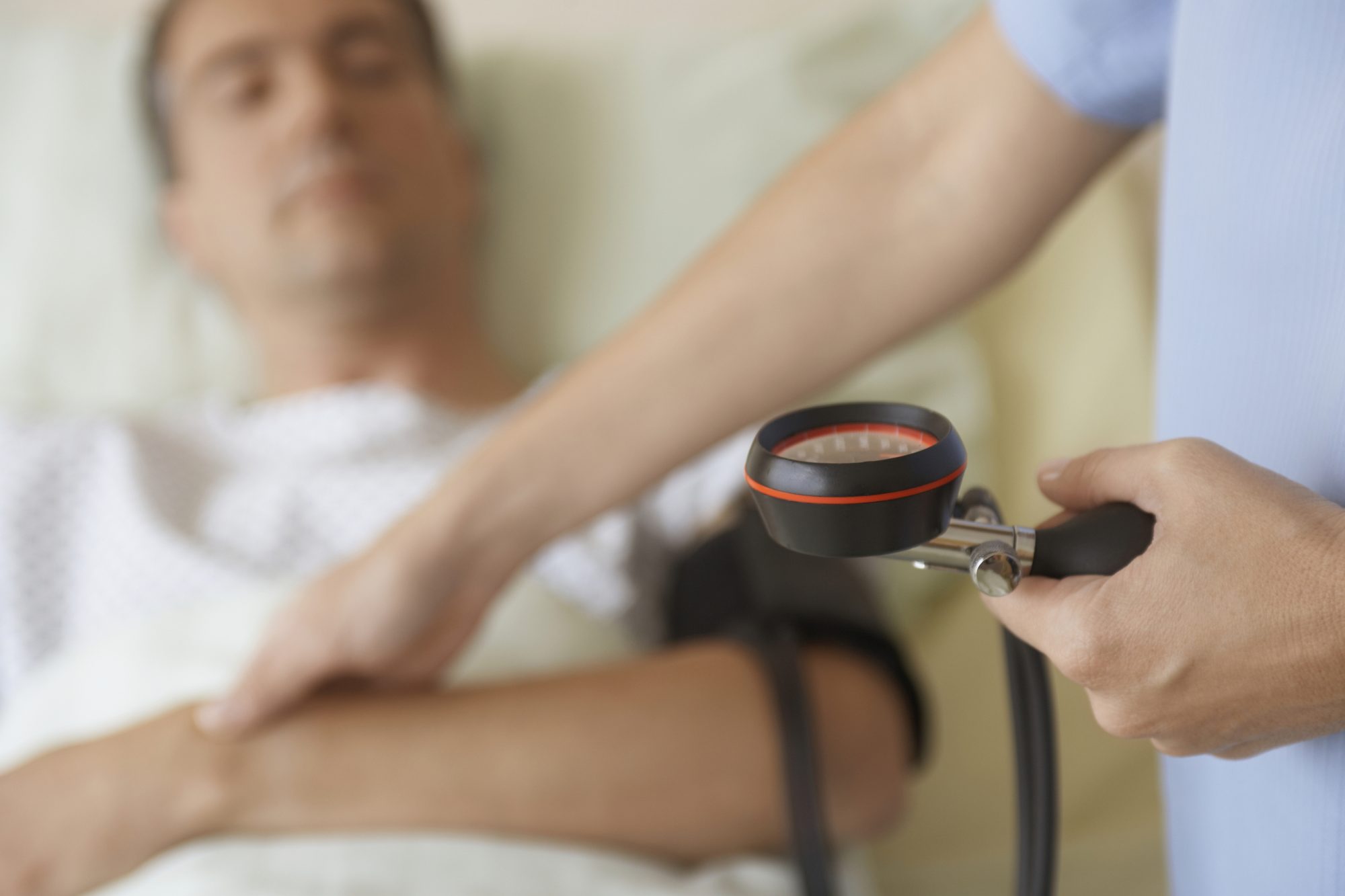 And yet screening, which is the essential first step in reducing unnecessary strain on people and healthcare systems, is not currently standard practice in all health and care settings across the UK, despite clear recommendations from NICE. This is a huge, missed opportunity.
The support is not currently in place to implement screening in many settings, such as in GP practices and care homes. Provision is patchy, meaning patients face a postcode lottery. Reduced provision of face-to-face services following the pandemic has worsened the problem.
While validated screening tools and malnutrition management pathways are available, systematic screening of those at risk of malnutrition is sporadic or not occurring at all, and many people with malnutrition are being missed or are receiving inadequate support.
Why is screening for malnourishment not being utilised?
This may be due to a lack of training, a lack of local guidelines or simply that time-stretched healthcare professionals are not aware of the critical importance of screening and adequately managing malnutrition.
Investing in the resources and training required to screen for and manage malnutrition has repeatedly been shown to reduce the burden on healthcare systems and improve patient outcomes.
Danone is not alone in calling for more consistency in patient screening for malnutrition. It is recommended by many national bodies, including the Care Quality Commission, the Department of Health and Social Care and the National Institute for Health and Care Excellence (NICE) through its Clinical Guideline and Quality Standard for nutrition support in adults.
Once malnutrition is identified, it is essential that a management plan is implemented. Based on the highest level of evidence, NICE recommends considering oral nutrition support for people who can swallow safely and are malnourished or at risk of malnutrition.
Nutritional care in health and social care systems
We urge policymakers to better support the provision of nutritional care in health and social care systems to improve outcomes for the three million people at risk of malnutrition in the UK.
For those at high risk, oral nutritional supplements (ONS) are a clinically and cost-effective method of managing disease-related malnutrition.
Systematic reviews, meta-analyses and trials with patients in hospital and community settings consistently highlight the health and economic benefits of ONS in such patients, including improved nutritional status and quality of life, reduced complications, hospital admissions and length of stay, and decreased healthcare costs.
Combatting the immense challenges facing our health and care systems will need multiple solutions. But consistent patient screening for malnutrition and appropriate management could be a big part of the answer.
Too many people are missing out on the effective treatments available, placing significant avoidable strain on the NHS and affecting the quality of life of millions of people. Let's make a simple yet hugely significant change that is urgently needed. Doing so will save lives.
This work was provided by Ross Kester, Head of Public Affairs Specialised Nutrition, Danone UK & Ireland.
Editor's Recommended Articles