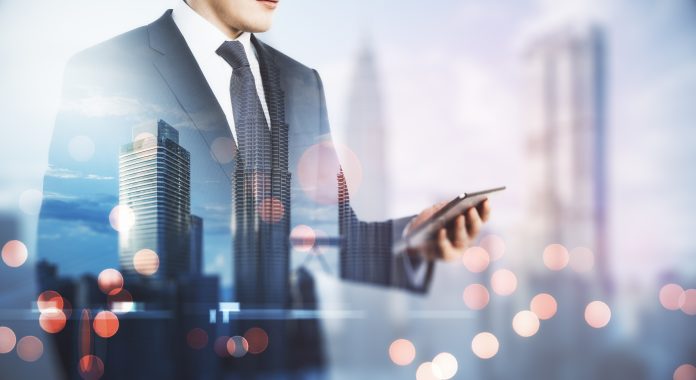 Crown Commercial Service (CCS) tells us what we need to know about the UK's National Procurement Policy Statement
The future of public procurement in the UK is being shaped even as you read this article; with changes that will reverberate for a generation.
In June, Cabinet Office published a new National Procurement Policy Statement (NPPS) setting out the strategic priorities for public procurement, and how contracting authorities can support their delivery.
The NPPS asks that all contracting authorities have due regard to a set of national strategic priorities when exercising their functions relating to procurement.
The statement puts public procurement at the centre of our economic recovery as we build back better from the COVID-19 pandemic, with common benchmarks and standards to enable continuous improvement in public procurement practice and boost the social value generated by the public sector when it buys goods and services.
At Crown Commercial Service, the UK's largest public procurement organisation, we're already working to implement the NPPS's strategic priorities:
Embedding social value through our commercial agreements
Regular assessing our capabilities against commercial standards
Social value
The NPPS sets out national priority outcomes for social value. It places emphasis on creating new businesses, new jobs and new skills; tackling climate change and reducing waste, and improving supplier diversity, innovation and resilience, all themes within the social value model.
The NPPS clarifies how contracting authorities should secure the best mix of quality and price, directs contracting authorities to include award criteria that achieve social, economic, and environmental benefits, and advises on the development of procurement specifications, as well as other measures.
You can read about how CCS is building social value considerations into our frameworks in the 'Responsible decisions' area of our website.
Commercial and procurement delivery
The statement requires all contracting authorities to consider whether they have the right policies and processes in place to manage the key stages of commercial delivery it sets out, where relevant to their procurement portfolio.
CCS works in partnership with our customers to build the latest Government procurement policy and best practice guidance into our commercial solutions.
Skills and capability for procurement
The statement requires all contracting authorities to consider their organisational capability and capacity, with regard to the procurement skills and resources required to deliver value for money.
CCS regularly undertakes assessments of capability and capacity against the Government's commercial standards and publishes the outcomes in our annual report and accounts.
Spend Analysis and Recovery Services 2 focus
Spend Analysis and Recovery Services 2 is just one example of CCS's many agreements. It concerns identifying and recovering overpayments from suppliers. As of 8th February 2021, ring-fenced day rate charges have been included to support the recovery of any overspend due to COVID-19. "This means we will cap day rates to ten days in total, making sure you are not paying open ended rates", CCS explains.
Also, suppliers give a retrospective audit and analysis of core spend and transactions (invoices and payments) and from that analysis, identify and recover any overcharges, overpayments, or missed opportunities (like discounts or rebates). "The suppliers operate on a 'no win no fee' basis, so you only pay a fee which is a percentage of money recovered. If there is no recovery, there is no fee payable," the CCS reveal. (1)
The benefits of this agreement include a due diligence approach to public finances, no win no fee, receiving money you were not expecting and it is resource lite (work is carried out by suppliers, so only minimal internal resource is needed). We also know that there are 16 suppliers (2) and that one can buy from this agreement by the direct award or further competition procedure. This agreement is one example of how the CCS assists the public sector in saving money to buy "everything from locum doctors and laptops to police cars and electricity". (3)
References
Find out more
You can read the National Procurement Policy Statement along with accompanying guidance on GOV.UK.
You can find a full list of Crown Commercial Service commercial agreements and details of how to build policy considerations into your procurement in our interactive digital brochure.
Crown Commercial Services (CCS)
Editor's Recommended Articles