Following COP27, nature tech – ranging from drones planting trees to AI software managing rainforests – presents a greater market opportunity
Nature4Climate and Capital for Climate released a landscape analysis report looking at profitable solutions to the climate crisis during COP27, predicting 'nature tech' to increase in investment by $6 billion by just 2030.
In the transition to net zero, meeting climate and nature targets need to be pushed more towards businesses and largely polluting actors who contribute a vast amount to carbon emissions, which is one of the primary discussions at the annual COP summits for climate change adaptation and mitigation.
Nature tech solutions are key to tackling these emissions, making nature-based solutions more efficient, their benefits more verifiable, and can support global climate, nature, and sustainability goals.
What is nature tech?
As the world looks for new solutions to the climate crisis, and with the benefits of 'climate tech' and 'clean tech' now widely understood, nature tech – which de-risks investments in nature, boosts crop yields, increases transparency and promotes national and global growth – will play an increasing role in the next 10 years.
Nature tech encompasses any technology that can be applied to enable, accelerate, and scale-up nature-based solutions. The current nature tech market size is approximately $2 billion and is estimated to grow to $6 billion in less than ten years.
An estimated $44 trillion of economic value relies on nature
Flows of capital to nature-based solutions are currently at $133 billion annually
Global public and private flows of capital to nature-based solutions are needed to increase four-fold in real terms by 2050 if the world is to meet its climate change, biodiversity and land degradation targets.
Lucy Almond, Chair, Nature4Climate, said: "We are hugely excited by the findings of this report. We need nature-based solutions to provide 30% of the mitigation required by 2030 to keep our global climate and nature goals within reach.
"The application of technology to NbS makes sense, both for the sake of the planet and financially, since an estimated $44 trillion of economic value relies on nature. It also has a huge role to play in giving people confidence in how nature can help us deliver on our climate targets."
Tony Lent, Co-founder of Capital for Climate, added: "This is a market-defining report of a space that is necessary, dynamic, and investable. Nature tech is critical to scaling and accelerating investment in nature-based solutions. While emergent, the nature tech space also has substantial opportunities for investors."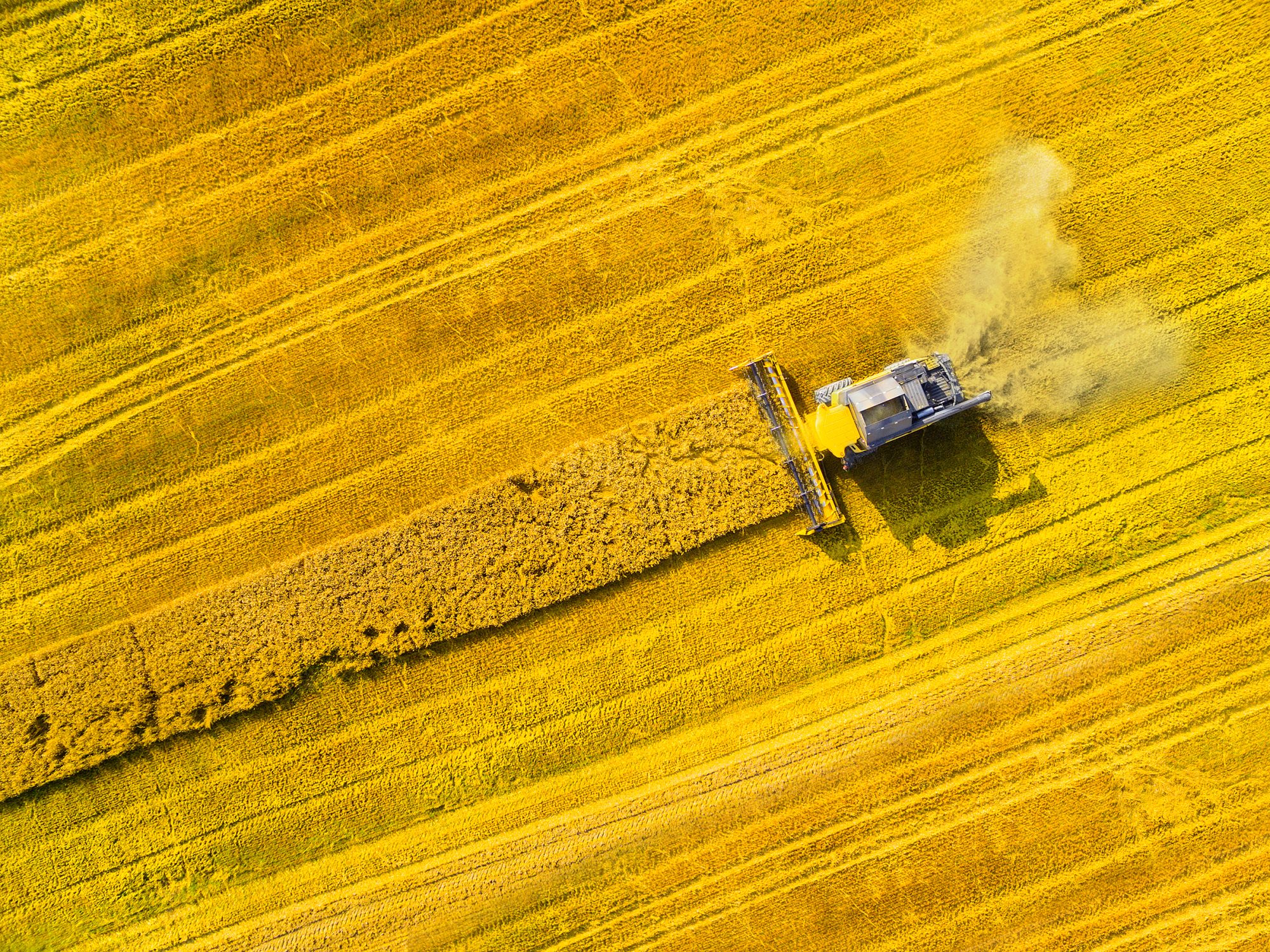 The market for agricultural drones has grown – where else is the money going?
Providing bankable benefits for those who protect, restore, and manage natural systems, ecosystems, and landscapes, many industry leaders have already got involved.
For instance, the PitchBook investment platform reported that startups in the area of tech-led precision agriculture attracted more than $2bn in funding last year toward nature tech, which is a 46% increase year-on-year. The market for agricultural drones has also skyrocketed, forecasted to reach $5.9bn by 2026.
Numerous other high-profile funds for land restoration have also sprung up, such as Mirova's $200m Land Degradation Neutrality Fund, to acquire, protect, and restore forests in Latin America.
Nature tech for the digital space
Digital MRV 2.0 (remote monitoring, reporting and verifying for nature-based programmes) has been lauded by the World Bank for providing open-source, low-energy support to users, which integrates across platforms, and opens the market to everyone from big businesses to smallholder farmers.
As Web3 and blockchain technologies take hold, several new tech-led initiatives for carbon credits have started, such as Toucan Protocol, Carbonplace and the Voluntary Registry Offsets Database.
Surveying everything from bats to bacteria
Blockchain has demonstrated its potential to improve the verifiability of credits and to reduce transaction costs. In addition, because data is recorded as a permanent ledger that cannot be modified, transparency is increased.
NatureMetrics is also bringing the power of genetics to frontline ecology by using DNA analysis to monitor biodiversity and measure natural capital in the environment. Surveying everything from bats to bacteria helps us understand how to protect and build natural capital through activities such as farming, energy generation and forestry.
Editor's Recommended Articles