Here, Nicholas Morgan from PLACEmaking discusses how the aftermath of COVID-19 will fundamentally alter perceptions of work, and why businesses should use this as an opportunity for positive change in the workplace
We stand at a critical moment in the changing nature of work and our relationship to it. The trajectory of this change is not new to those that have also borne witness to technology advancements, environmental imperatives, and the rise in our consciousness of the importance of social wellbeing. However, it is this 'moment' or step change, forced on us as the political scenery across the world shifts from one of crisis management (focused on containment of the virus) to one of recovery management to aid a return to a 'new normal.' Furthermore, this has come upon us at such speed. It is important that in the push towards newer ways of working that we do not blind ourselves to the reality of some peoples work and lived experiences or 'jump to the extremes.' While the COVID-19 crisis has forced change at a rate that is unprecedented, it is also vital that we are aware that the way we will work in the future cannot be wholly remote, just as it cannot be wholly office-based. As we've examined in our previous articles the workplace of the future will be blended, with both remote and office-based solutions being part of how we approach the way we work.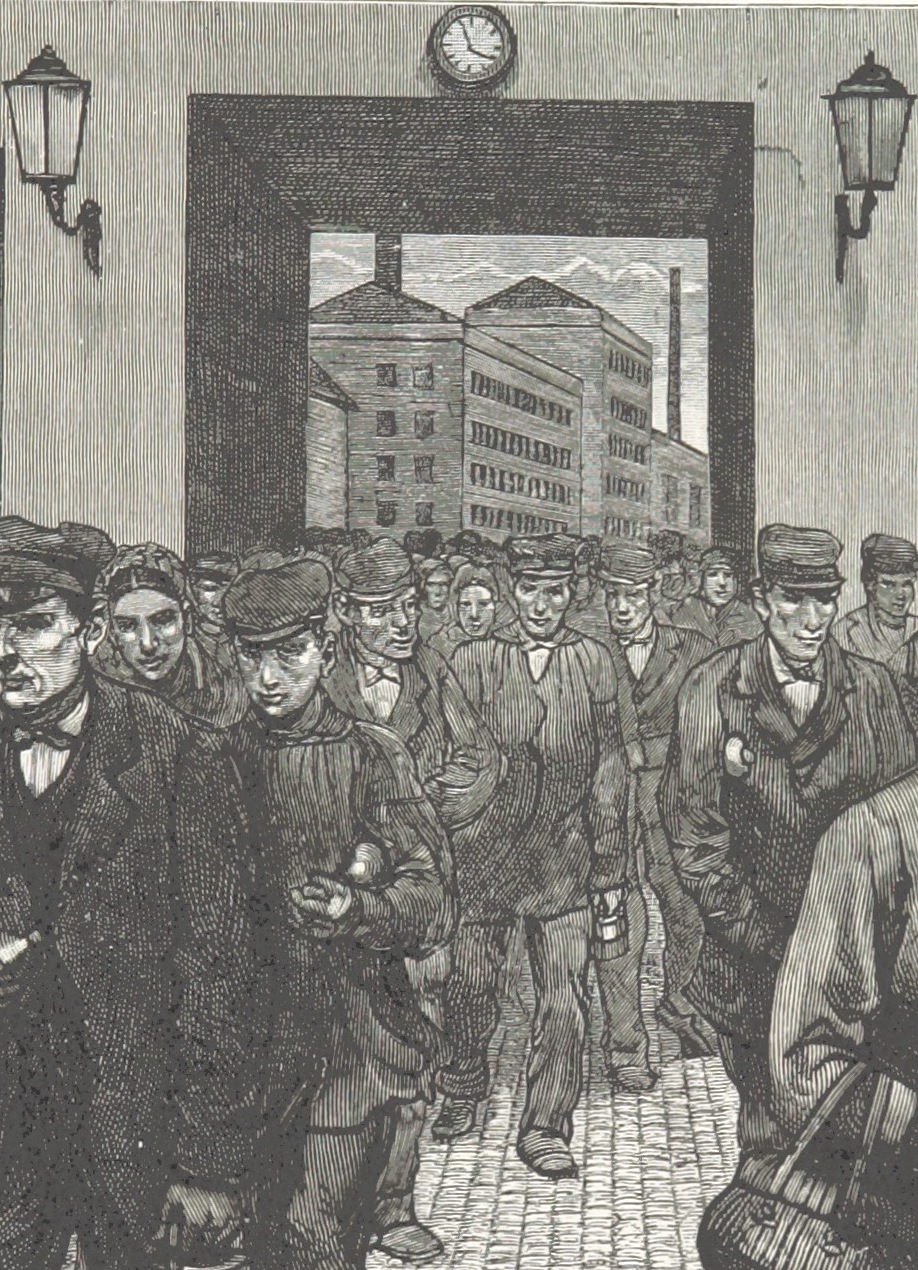 The historical context of the 'new normal'
It is important to look at the current changes as being a continuation of the evolving ways of working. Prior to industrialisation, the concepts of a working week, of clocking in and out, of working 9-5 and of a fixed workplace simply did not exist. We evolved them out of a need for structure and purpose. For many of us, these concepts are now losing traction in the shadow of a new emerging workplace mutiny. The implications of such a step-change are indeed profound. But a step-change of this magnitude in our society is not a new phenomenon, and whilst many may wish to resist its implications, we have singularly been unable to contest the fall out of previous social and technological upheavals.
The industrial revolution saw millions of people migrate from Britain's rural fields to the emerging powerhouse cities. Despite all the cultural, social and economic implications associated with the later manufacturing revolution, the automation revolution, the digital revolution, the retail transformation and the cyber revolution – which have all seen major geographical implications on jobs – none of these have been successfully repelled. For many, this reversal from the city to the less dense, less polluted countryside seems impossible to contemplate and the impact on our cities too significant not to resist. The need for people to go to the office to work has shaped many aspects of social life more than we initially think. For instance, for every one of these office workers there are five other jobs in the streets surrounding the building that exist to support it. A shift in the location of this job, or even a significant number of them (for even part of the week), will have far-reaching consequences on the immediate cityscape and the wider urban and suburban landscapes. Conversely, it is certain that there are some things within the nature of corporations that are difficult to maintain in a totally dispersed virtual network, such things as creativity, innovation, and corporate culture. For many of us the need to come to an office to simply engage with others will remain paramount and these will be the mainstays of the post-pandemic offices. For others, however, the shift has already begun, and the COVID crisis has fast-tracked our early flirtation with remote working to the centre stage.
The question others will also face is how far will we see a reversal in the population migrations of the first industrial revolution and what will this mean to the local communities in which we live and increasingly work? As we begin to look to the future in the aftermath of the crisis, we will have to examine how we work, and how the 'new normal' will impact the places where we chose to work.
Conventional wisdom had been that offices were critical to the standing and stability of the successful organisations, maintaining managerial control, driving team productivity and cohesiveness, building corporate culture and values, and attracting the best talent. Thus, many focused on workplace solutions that were seen to drive up planning efficiency, intensify use, promote colocation of teams and encourage face to face collaboration and see their brand directly linked to the building. Densification, occupancy, open-plan offices, and desking-sharing were the buzz words of the facility planners focused on efficiency. It is now the case that these same people are now reopening some of their buildings (before a vaccine is available) requiring employees to maintain social distancing, enforced one-way circulation, additional space to ensure physical distancing, with restricted access to shared spaces in order to follow basic hygiene rules. However, before we design ourselves into a corner to cope with the immediate pressures of the next 6-8 months, we need to safeguard our route out. One that will see us emerge into a solution fit for purpose and able to sustain.
Rationalise, rebalance and repurpose: Creating a road map
To meet the challenges of the future, we need to rationalise, rebalance, and repurpose much of our estate to better meet the potential obstacles and implications of our transformed relationship to work:

Rebalance:
Better support for home working – as the past social capital built up erodes and for some, a temporary need will evolve into a permanent state.
Recognise that some staff and essential services will need to come into the office and ensure that some of your current space is COVID-19 safe.
Repurpose (reimagine):
Reimagine traditional processes and practices, restructuring them with digital solutions.
Envisage, with business, HR and IS, the new role and value of both the physical and virtual 'place.'
Rationalise:
Reflect on the vision, test, and establish KPIs.
Collect data and undertake optional appraisal against future viability.
Develop an estate strategy.
To do this, we will need to:
Decrease public space but increase utilisation with an emphasis on a better-quality experience, focused, and effective service delivery.
Increase partner collaborative space in centres of excellence. Doing better things, jointly with extended access to partners, in an increased range of spaces with innovative technology.
Increase space for highly transient working, where we value collaboration through centres of excellence and accommodate teams in safe, welcoming environments.
Decrease resident staff numbers and shift weekly pattern to include more local working.
Decrease individual ownership of space while increasing team ownership locally.
Increase the adoption of home working.
The risk we face is that many of us could be constrained by our own trepidation over what the immediate future might bring, and the apparent urgency our leadership teams seek answers. Our one responsibility must be to resist the temptation to rebuild the walls that bind us and revert back to a 'business as usual' approach. This type of change may appear daunting, but organisations would be wise to view this moment in time as an opportunity to make a positive change, to examine their options and appraise their current workplace to meet the challenges of the future.
Please note: This is a commercial profile
Editor's Recommended Articles