The rise of the virtual ward is charted here by Max Mckiernan, L2S2's Marketing Manager and Jane Aldridge, Co-Founder/CBDO/CFO, including analysis of why COVID may save the NHS
We all know that COVID has sent shockwaves through the healthcare industry. But even before COVID-19, healthcare systems have struggled with rising demand, increasing patient expectations and slow adoption of the new technologies that could bring an advantage. To provide context, UK healthcare expenditure rose, on average, 3.94% per year between 2009 and 2018 (source Statista.com), while annual GDP growth was only 1.29% (source ONS).
The pandemic has extended patient backlogs and necessitated new 'COVID secure' methods of performing medicine. Telephone and video consultations and digitally distributed prescriptions have been widely adopted in an effort to cope with this crisis, with the level of patient acceptance surprising many.
As patients and clinicians come to accept these technologies, the ambition surrounding what they can achieve next grows, virtual wards being one of the next objectives. Consider a digital dashboard showing patients under clinical supervision. Each record holds data from medical devices, allowing doctors to virtually monitor patients who have been discharged or kept at home. The system flags patients who are clearly not stable or improving, allowing clinicians to rapidly identify patients who need intervention. These patients can then be treated before they have an emergency.
Virtual wards could facilitate earlier discharge and free up beds, meeting the first point of NHS England's 10 Point Efficiency Plan1, and will help reduce the frequency of routine check-ups of patients who are stable. At each step, the load on the system is reduced, freeing up resources to address the backlog.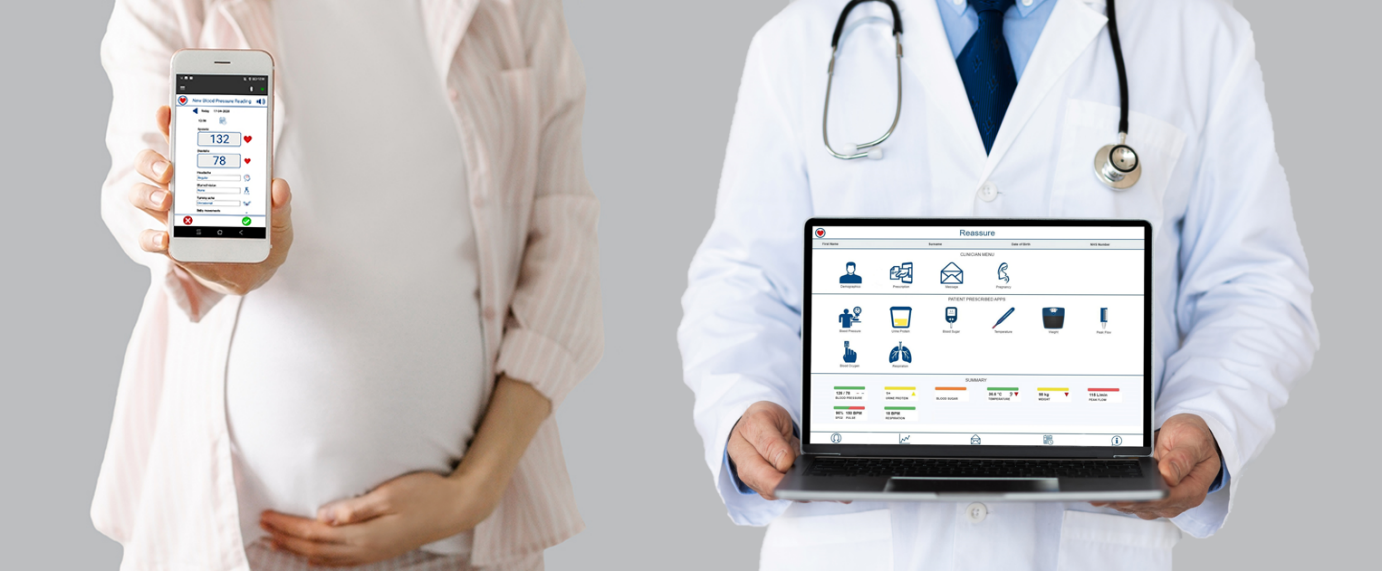 Digital health
So, given the clear benefits, why has it taken so long to adopt these digital technologies?
There are three broad challenges in digital health: regulation, data governance and IT system interoperability.
Medical device regulation (MDR), designed to safeguard patients, applies to most remote health monitoring technology. MDR dramatically impacts both development processes and deployment. In particular, development to MDR requirements is slow, expensive and requires specialist skills.
Data governance and security is also legislated, and failure to comply carries serious penalties. Understanding, developing and implementing compliant processes is also costly and time-consuming. The NHS, as ever with patient safety and confidentiality in focus, has published standards for technology that combine both MDR and data security requirements.
The final challenge is that the virtual ward system must join the patient on the internet to the clinician on the NHS private network, the HSCN ideally, sharing data with existing NHS patient record systems. Again, gaining access to these systems is not straightforward.
The risk is that these requirements make virtual ward systems rigid and unadaptable, thus reducing the benefits they can bring.
Managed Medical Device Cloud
L2S2 has addressed these challenges head-on. We have developed a platform called MMDC (Managed Medical Device Cloud) that greatly reduces development times and costs for regulatory compliant clinical applications, a 75% reduction is typical.
MMDC is essentially a richly featured software platform that already meets regulatory and NHS IT requirements, is connected to NHS patient record systems and has all the features needed for virtual wards. It has a special editor to rapidly create new applications that leverage the power of the platform.
Reassure is a virtual ward product built on MMDC. It is deployed to patients as a phone app that can connect to the medical devices they need to use to self-monitor. The app is connected to NHS systems and lets clinicians tailor remote monitoring for each patient and define their safe limits. If the patient's readings, fall outside these limits, Reassure alerts both the clinical team and the patient. Integrated video calling and text messaging help the clinical team to take action and instruct the patient.
For over a year, Reassure has monitored pregnant women at risk of preeclampsia, a potentially life-threatening disease for both mother and baby. Remote check-ups have saved many unnecessary trips to the maternity clinic and reduced the burden on busy midwives. More importantly, it has also picked up the first signs of preeclampsia onset for a significant number of mothers, enabling immediate treatment and keeping mothers and babies safe and well.
GPs are also using Reassure to remotely monitor care home residents. It keeps vulnerable residents safe by minimising unnecessary visits and links to GP IT systems to update patient records.
MMDC is being used for increasingly diverse virtual ward applications. Neuro ProActive, for example, enables community rehabilitation of people with neurological illnesses, such as stroke, and will be rolling out at the beginning of 2021. Neuro ProActive enables a multi-disciplinary team approach to the remote treatment of patients in the community. L2S2 is also helping mental health teams to support their patients digitally, with the aim of identifying early warning signs of a relapse, and some NHS teams are developing themselves on MMDC to create their own virtual ward applications.
Revolutionary digital health
The healthcare industry is waking up to innovation and embracing ever more revolutionary digital health ideas. Applications such as ours can be implemented to reduce the strain on the NHS, to free up beds and reduce scheduled monitoring appointments. COVID-19 might just have been the push we needed to embrace the next generation of technologies and modernise our healthcare system.
1 https://www.england.nhs.uk/five-year-forward-view/next-steps-on-the-nhs-five-year-forward-view/funding-and-efficiency/
 *Please note: This is a commercial profile
Editor's Recommended Articles