Anne Grünkorn, Managing Director at LogPay Mobility Services GmbH, tells us what we need to know about smart ticketing and mobile payment for public transport
Public transport should be attractive, safe, secure, reliable and affordable. How can we succeed and how can digitalisation and cooperation among stakeholders help? The change in traffic is high on the agendas of the Federal Government, federal states and municipalities. To find livable cities and communities in the future and minimise the burden of traffic, innovative solutions are needed.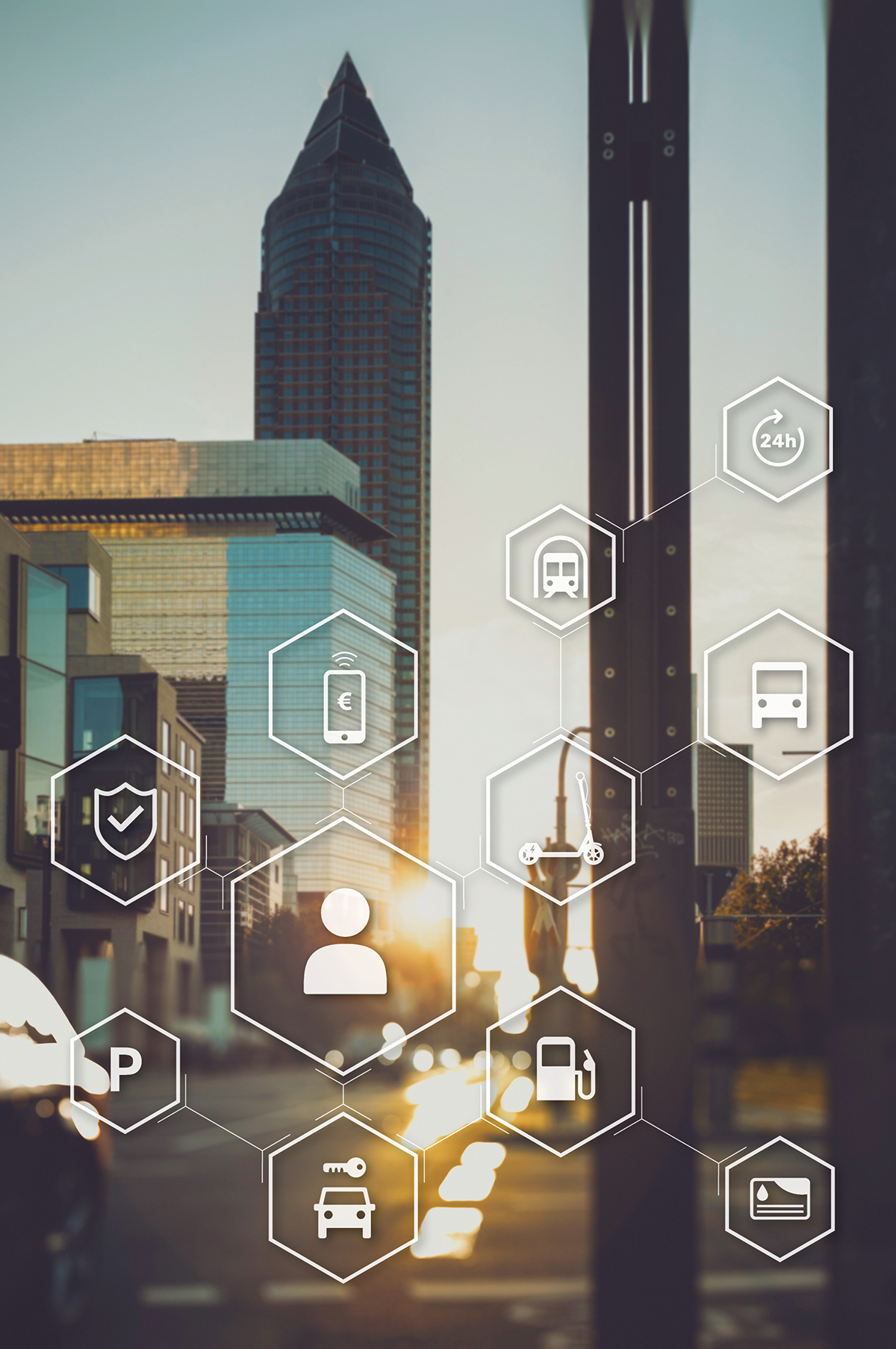 This requires new ideas and investments in infrastructure. The public transport companies create mobility offers for all people – in big cities and in rural areas. They contribute to the provision of services of general interest, are committed to the common good and are supposed to relieve the environment and the climate through new mobility concepts. They maintain and operate buses, suburban railways and underground lines, regional trains and trams. They are currently supplementing their offer step-by-step with new mobility concepts, such as the rental of bicycles or electric scooters and car- and ridesharing solutions mainly in urban areas.
Another current trend can be seen in the growing number of private companies, offering new types of mobility. Their multimodal services should complement the services of the public transport companies and not at taking over their business. After all, there is still a big discrepancy between urban agglomerations and more rural areas in terms of change in traffic. People living in low- density areas – in Germany more than half of the population – are currently excluded from these new mobility offers. This is also true for the speed of broadband expansion.
Mobility projects
Consequently, the development of mobility projects, such as MaaS (Mobility as a Service) run by private companies focuses on metropolitan areas, where high-speed internet is available for platform services.
Currently, the metropolitan regions are the preferred playground of the start-up scene, so rural regions are disadvantaged and deprived of central services of general interest when it comes to services of the private sector companies. But what we need is to create nationwide interesting mobility services and multimodal concepts for people of all ages and places of residence, which are adapted to spatial conditions and the settlement structure. Only in this way, the equivalence of living conditions in towns and the countryside concerning access to mobility, which is also a German and European principle, can be guaranteed.
Payment process
When purchasing tickets online, the payment process is playing an important role in the progress of the digitalisation. Not only more and more users are paying via their smart phone, but also public transport companies offer online services such as optimised routes, transfers and the choice of the means of transport thanks to digitalisation to meet the increasing individual demands of customers.
Data
For example, it will be possible to bring together the data of the various new forms of mobility (car/ride sharing, e-scooters and bike-sharing) and the data from construction sites, major events or demonstrations to one information platform. This data can be evaluated in a matter of seconds via today's IT technologies and made available to citizens as recommendations for their mobility behaviour. This information could be accessed by any citizen through the app of the city or the region.
Therefore, good cooperation of the individual actors like public transport companies, mobility service providers and the authorities involved, is important and decisive for the success of each mobility project. Besides, these changes to tariff systems, such as fixed-to-kilometre or time-based pricing, will also affect the payment process. For customers, besides user-friendliness and the security of the payment options, a variety of payment methods are of paramount importance.
Secure payment
With mobile payment processing continuing to grow, a secure payment process is key. More and more public transport companies and mobility providers are offering mobile apps for easy and flexible access, while more and more customers use mobile devices for ticket purchases and payments for other mobility services. This offer satisfies the growing demand of the Millennials for an easier, faster and safer way to pay via mobile. The opening up smartphones as a point of sale method of payment will create innumerable opportunities for the entire payments industry; turning a mobile device into a smartphone credit card reader effectively enables anyone with a smartphone to complete transactions whenever and wherever they want. In addition to a safe and secure payment process, customers want flexible payment solution, which includes traditional payment means (e.g. credit and debit cards), as well as e-wallet payment means (i.e. PayPal and Amazon Pay) and mobile-integrated payment means (like Apple Pay and Google Pay).
The payment in web shop or app-based systems is a complex, multi-level process that processes sensitive data. A full-service provider, specialised in the mobility market, i.e. LogPay, protects against fraud and data misuse and, at best, assumes the del credere risk and receivables management and offers legally flexible models. Hence, the payment service provider who offer everyone a fast and secure payment process is the interface between the transport companies, the other mobility providers and the customers. Only a broad mix of different payment methods in the range and high service quality and reliability with real-time information and a fair pricing scheme guarantee the success of a mobility project.
The change in traffic behaviour can only succeed if all actors work together: Municipalities, public and private transport companies, as well as society. Politicians have to create the framework to develop a user-friendly, efficient and sustainable mobility system. The role of the municipalities is manifold. Transport companies and cities, such as rural communities, should work together to digitise and accelerate infrastructure development processes. Citizens must also take part in the turnaround not only as passive spectators and users but as active co-creators, in order to become sources of ideas.
To create and increase equal living conditions for people in the cities and the countryside, mobility offers must be extended to all regions. It starts with a shift in mindset. We should focus on mobility and movement instead of independent modes of transport without underestimating the complexity of developing such services. Digitalisation has the potential to achieve the goal of an environmentally friendly and affordable mobility system for tomorrow, when the possibilities of digital networking and integration of different mobility offerings will be used in a good way.
Please note: This is a commercial profile
Editor's Recommended Articles