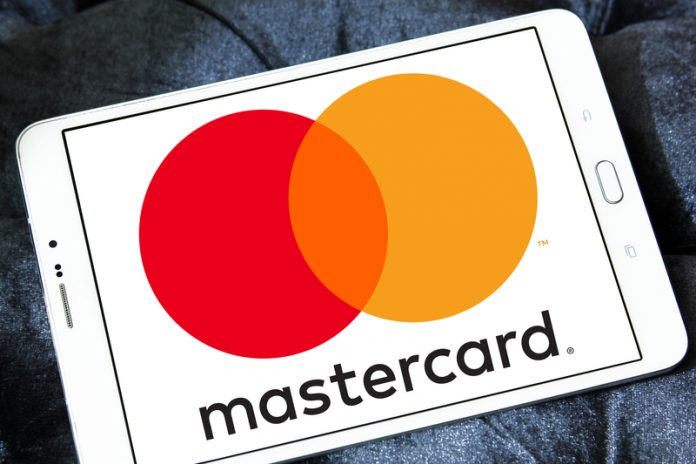 Steve Shirley, Vice President of Public Sector at Mastercard provides insight into using data analytics to create new opportunities for local authorities
With resources and finances under constant pressure, planning and policy decisions at a local level can be difficult to make – particularly where there is a significant associated cost to justify – and sometimes reliance on anecdotal evidence and perceived public opinion as much as hard, established facts and information.
However, there is a wealth of data out there for local authorities to access and use to their advantage when making some of these important decisions. With this, cities can realise their full potential and unlock growth opportunities by having a better understanding how people and businesses behave – and more effectively target efforts aimed at maximising consumer spending, economic growth and tourism.
Data-based decision making
Vibrant cities are crucial in fostering economic growth. They are the hubs that attract and retain businesses, people and resources to their region. When decisions are made, local authorities already consider a variety of information and data sources, but often in reality, these sources can sometimes be disparate, incomplete and untimely – and lead to sub-optimal outcomes.
There are more organisations collecting data and packaging it into useful insights than ever before and authorities should make full use of these. Relevant data should inform and drive all economic decisions and that objective data can take out the guesswork about where economic investments should be made.
Mastercard developed a number of solutions for local authorities to use to their benefit that leverage the wealth of transaction and consumer spending data we have access to. Crucially, this data directly relates to what local authorities are trying to influence – spending – and its inherent relevance, as well as the insights it can generate, are invaluable.
These solutions can map out local communities and help identify where investments should be made for long-term success, whether that be identifying up-and-coming areas for targeted investments focused on urban development or improving efforts to attract visitors from overseas.
Data-driven growth opportunities
Mastercard Retail Location Insights (MRLI) can help analyse the performance of any economic area in a local community, providing interactive mapping which evaluates the sales-based performance of retail locations. MRLI integrates Mastercard's data expertise and anonymous, aggregated and secure transaction data from more than 2.2 billion cards to provide insights on revenue performance at street level.
By leveraging reliable, accurate and timely insights in the sales-based performance of retail locations this data can be used to identify opportunities that can revitalise a given city centre. By matching the right location with the right commercial application, extraordinary ripple effects in trade and business around the wider locality can be seen.
Insights like this can be used to help answer a number of questions that local authorities can use to help shape their decision making. For instance, it can help benchmark against comparable cities, identify the ideal locations for new retailers in the community and assess how retail conditions are changing.
It can also help authorities assess the impact of an economic decision over time and what can be learned from that to spur additional economic growth.
Exploring a new arena opening in an urban area can also help illustrate the advantages of some of these analytics capabilities. While it may seem obvious that a new arena opening will bring about greater spending and wider economic growth, MRLI data can delve deeper into trends and help identify where this growth comes from. For example, when a new arena opened in the US the ripple effect for the surrounding retail area was significant, with a 57% increase in retail traffic activity in the four years that followed.
As you might expect, after the arena opened, surrounding bars and nightclubs experienced immediate growth. However, data showed that restaurant spending was much slower to grow as the restaurant formats changed to align with the new customer profile. The analytics also helped illustrate the volatility in the retail areas around the arena driven by the event schedules.
Tourism and travel
Not only do data analytics help show consumer spending trends by street and sector, they can also allow local authorities to understand their regional and even international appeal.
By utilising transaction data, solutions such as Mastercard Destination Insights, local authorities can understand the spending patterns of visitors to their areas.
This insight can be invaluable in knowing how to best target investments focused on boosting the attractiveness of areas to tourists, or even domestic visitors from further afield.
By identifying spending from those living outside the area, local authorities can much better understand their visitors, where they are from, where their areas are currently performing well and also explore areas for improvement.
For example, Destination Insights can show the seasonality of overseas spending – helping show the peak times tourists are in the area and the lengths of their stay – allowing authorities to plan events and activities to maximise dwell time and spending while visitor footfall is at its highest. It can also show where this spending happens, both in terms of location – identifying the most popular neighbourhood and areas within the region – and what sectors and spending categories are most popular with visitors. Visitors from one area may spend more on food and drink, whereas some may spend more on gifts and souvenirs to take home with them.
The breakdown of this data and knowledge of where a city's visitors come from, how they spend and what they spend on, allows local authorities to make much better and more targeted decisions aimed at specific growth opportunities they want to pursue.
For example, a city with a high concentration of bars and restaurants, which has identified that visitors from Asia tend to spend more on food and drink and identified that this trend is increasing over time may choose to target their tourism efforts at China, at a time of year where there is an extended holiday period and arrange an event like a local food and drink festival to capitalise on the high footfall from Chinese tourists, maximising spending in areas that appeal to them and that provide growth to the local economy.
Transportation
Even transport to and from an area can provide incredibly useful data and insights for local authorities. Personalisation in transportation, brought about by data collection and analysis, is an innovation just around the corner and this personalisation can help increase revenue both for authorities and business partners.
Cities are able to use advances in transit payments systems like mobile ticketing to ease passage (for example, significantly reducing boarding time), to predict the movements of passengers and use analytics based on previous transaction data to predict what they will spend while within their destination city.
This level of transit personalisation is not far off. In the UK, Mastercard helped National Express enable mobile ticketing with passengers from 10 universities in the West Midlands now able to buy monthly travel passes via mobile devices. Likewise, in the North West, mobile ticketing has been introduced across the local bus network in Preston with the aim to reduce passenger boarding time by 50% by 2020.
Truly smart transit systems will be able to alert a passenger that their train is ten minutes late and when it has been re-scheduled for (based on travel data patterns). These systems will also be able to incentivise spending during that delay period by, for example, serving a 10% discount on that passenger's favourite nearby coffee shop (based on previous spending patterns).
A clear case for data 
There is a very clear case for more and better use of data by local authorities. It removes the risk of making false assumptions and allows more thoughtful, long-term planning with strategies developed on intelligent and evidence-based insights.
Authorities can learn a lot about their areas by looking into the patterns and trends identified by solutions, like those offered by Mastercard and increase the likelihood of achieving their intended outcomes by adjusting policy and plans as a result.
Please note: this is a commercial profile
Steve Shirley
Vice President, Public Sector
Mastercard
www.twitter.com/MastercardUKbiz
Editor's Recommended Articles