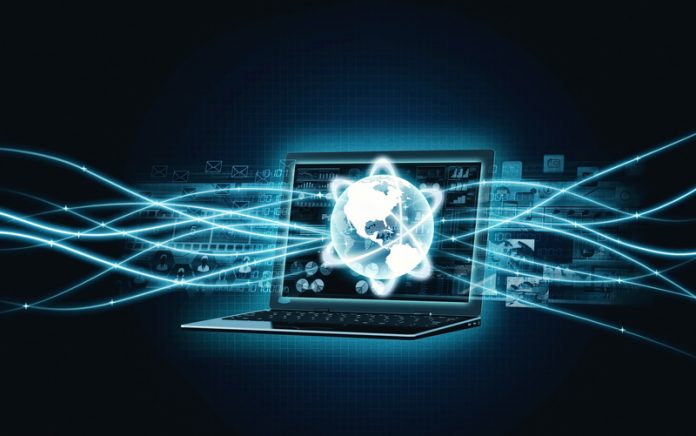 Richard Watts, Head of Business Development at VXFIBER assesses whether the open access model can allow local authorities to solve Scotland's lack of high-speed broadband connectivity
In her recent visit to Edinburgh, Prime Minister Theresa May announced £1.2 billion in Government investment in Edinburgh and the south-east of Scotland.
The funding is intended to support economic growth across the region through housing, innovation, transport, skills and culture. It also includes support for research projects on space, health sciences, agri-tech and food and drink at Heriot-Watt, Queen Margaret and Edinburgh Universities. A £13 million investment will also go towards six science hubs across Scotland, including Dundee and Glasgow Science Centres, to help improve facilities, create new learning activities and attract thousands of new visitors.
City of Edinburgh Council leader Adam McVey said, "This investment will allow us to unlock the region's potential to become a global powerhouse in data-driven innovation through our exceptional research and development activities, whilst the commitment to a skills programme will enhance job prospects for everyone."
These goals are admirable. But achieving them – especially those that depend on "data-driven innovation" – will also depend on the performance and quality of Scotland's broadband infrastructure.
High-speed connectivity in Scotland continues to be a contentious issue. According to the Scottish Government, its "Digital Scotland" superfast broadband (DSSB) programme has brought fibre broadband access to 95% of homes and businesses. Around 890,000 premises and counting have access so far, with the vast majority of those premises able to access superfast speeds.
In search of 100 percent broadband coverage
The Scottish Government's new aim is for every single home and business to access superfast broadband speeds of at least 30Mbps by the end of 2021. It plans to do so through its £600 million 'Reaching 100%' (R100) programme.
However, critics complain that this new aim is still not good enough. Poor broadband connectivity (together with poor mobile coverage) in Scotland is an unnecessary barrier to economic growth. It also makes it more difficult to attract people to live and work in remote and rural areas of the country. In a debate on the issue at Holyrood in May, LibDem MSP Mike Rumbles described broadband progress for Scotland's rural areas and island communities as "glacial".
Superfast isn't fast enough
The Reaching 100 programme's target is commendable. However, it still lags significantly behind other European countries in its vision and objective. For example, Sweden has its own broadband strategy for 2025 in which 98 percent of broadband lines will be able to access a 1Gbps service – more than 30x faster than superfast (24Mbps) and 10x faster than ultrafast (100Mbps) services.
The problem with superfast and ultrafast broadband are their built-in obsolescence. The demand among both residential users and business users for high-speed, high capacity broadband is growing rapidly, for a number of reasons. For residential users, the drivers are the popularity of IPTV and HD video streaming, or real-time online video gaming. For businesses, it's the increasing importance of uploading and downloading large data files quickly and easily.
Exponential capacity demands
This demand for high bandwidth, low latency connectivity will only continue to grow exponentially. As well as consumer services, new public services like e-healthcare and telemedicine will add to demand. So too will "Smart Home" remote monitoring features and services, plus new Internet-of-Things (IoT)-based "Smart City" features for everything from transport to public safety and managing energy consumption.
This exponential capacity demand will very soon make superfast – and even ultrafast – connectivity obsolete. Therefore, rather than continuing to invest millions in these hybrid copper / fibre technologies, which will only be fit for purpose for a few more years, the Scottish Govt should properly invest in full fibre to the home (FTTH) Gigabit connectivity instead.
Scotland also can't wait for large incumbent service providers like BT and Virgin Media to invest in large scale Gigabit fibre rollouts any time soon, especially in rural areas. The uptake from Scotland's spread out rural population would not deliver enough of an RoI to justify the expense.
The "open access" alternative
There is an alternative approach, however. Local Government authorities can instead invest in and install their own full fibre "open access" Gigabit networks.
After all, local authorities already have access to the ducts, pipes and tunnels that are part of their local civic infrastructure. a Local Authority can invest in and install full fibre in these ducts and pipes, which it can then monetise by leasing it to network operators and service providers at a healthy return rate.
Alternatively, the Authority can work with a third party to light up the fibre itself and launch its own services: or aggregate and operate services from other providers. And each time the Local Authority extends its pipes and duct network, it can extend its Gigabit fibre network as well – and even connect to and collaborate with surrounding Authorities with similar fibre networks in place.
Local authorities take the lead
Local authorities might hesitate at the cost of investing in their own fibre infrastructure. However, similar public-private partnerships elsewhere in Europe have typically delivered a double-digit internal rate of return (IRR), so that the local authority has paid off its initial outlay in ten to fifteen years.
Open access Gigabit services typically only need a thirty percent uptake from residential and business users to cover the outlay for the fibre. In markets as diverse as Sweden and South Africa, open access projects have achieved seventy percent uptake, which more than covers the authority's initial costs.
For service providers as well – especially smaller, regional players – the open access approach lowers the barriers to market entry and enables them to compete with larger incumbents. The regional players can reach new markets and charge competitive rates, without having to rely on the fibre assets of their competitors.
A faster, futureproof, full-fibre future
Clearly, there is still significant work to do with rolling out high-speed broadband access to all of Scotland and its citizens
The Scottish Government obviously has the best of intentions and the needs of its citizens and of Scottish business front of mind in its initiatives like the "Reaching 100" programme. But the reality is that superfast and ultrafast broadband are only a short-term solution to Scotland's connectivity challenges. Superfast and ultrafast fibre's limited shelf life means both will need replacing and upgrading sooner rather than later, which is another cost to add to the expense of the initial rollout.
Fulfilling Scotland's digital destiny
For Scotland to realise the commercial, economic and social benefits of true high-speed broadband, Gigabit fibre provides an ongoing, long-term and financially viable answer. Furthermore, the open access model gives local authorities and district councils the means to take control of their own "digital destiny" and install their own Gigabit fibre infrastructure – when and where they need it. Local authorities can do so in a way that minimises their financial risk and also benefits residents and businesses by ensuring open and fair competition between the service providers that use the fibre.
In this way, local authorities can maximise the ROI from public funds in a way that is futureproof, minimises financial risk, and which delivers significant benefits to residents and important competitive advantages to businesses, on an ongoing basis.
Richard Watts
Head of Business Development
VXFIBER 
Editor's Recommended Articles