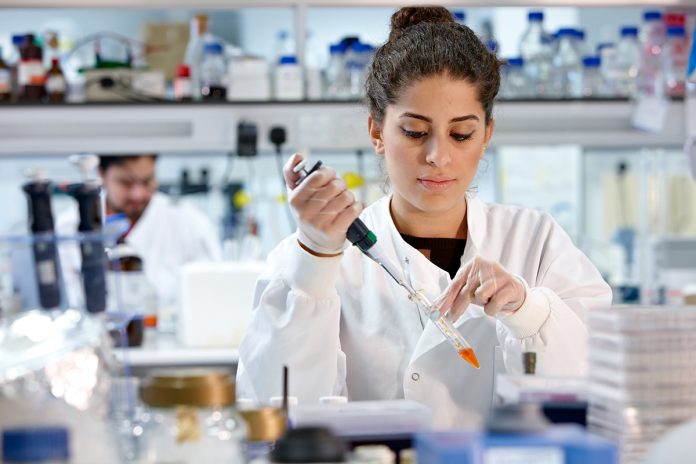 After a career spanning more than 20 years, a Swansea University Professor's passion for research is as 'strong as ever', as he marks a very notable achievement – the release of his 100th cancer research paper
Professor Gareth Jenkins, Director of Research at Swansea University Medical School, says his most recent publication – which explains how in the future oesophageal cancer could be diagnosed with a £30 blood test – is one of the most significant of his career.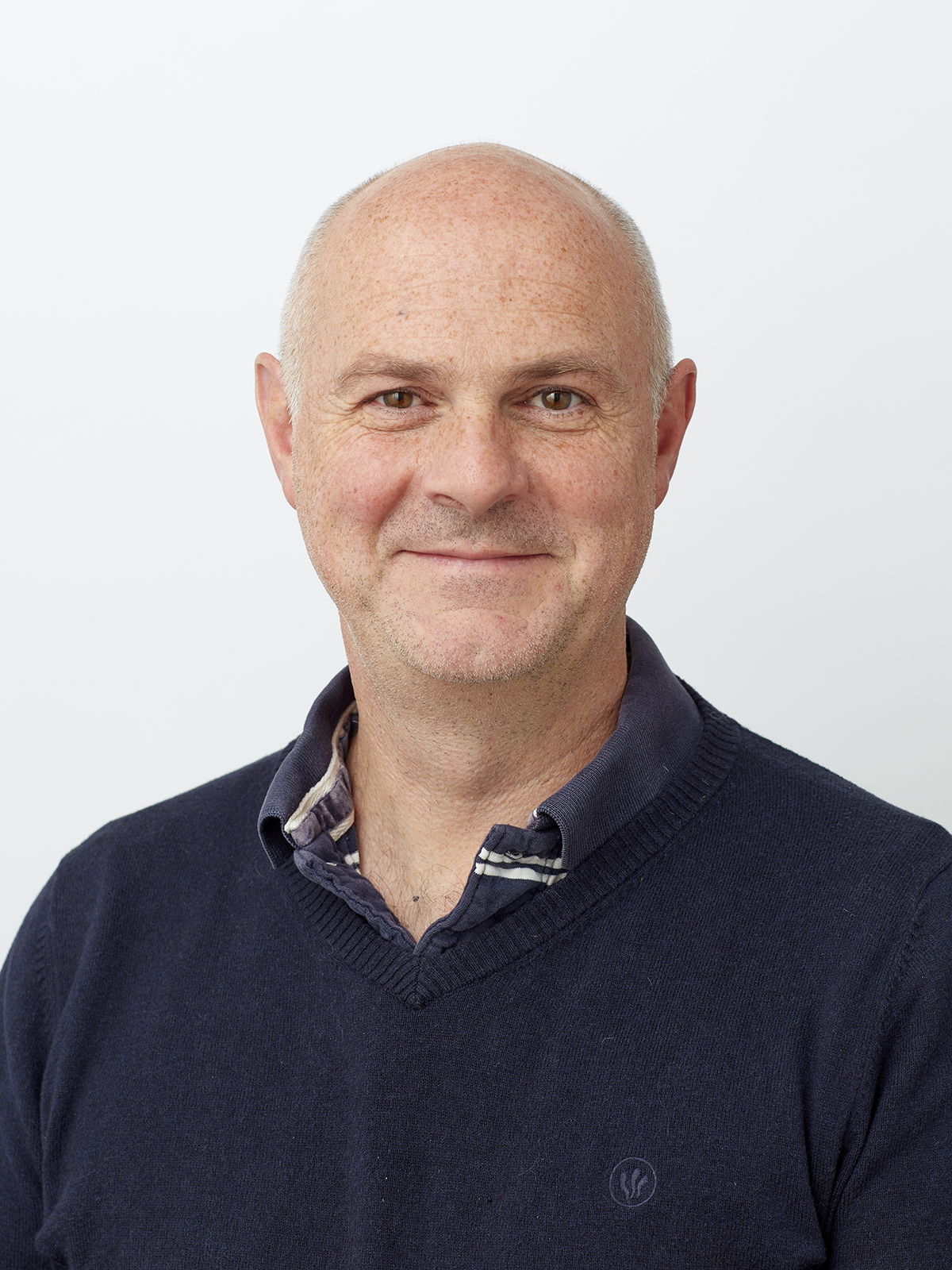 His involvement in this latest study was fuelled by a long-standing interest in the molecular basis of cancer in the gastrointestinal tract, particularly the pre-malignant condition Barrett's Oesophagus.
The research was published in Nature Scientific Reports, and Professor Jenkins also wrote about the findings for leading research news website The Conversation.
Professor Jenkins said: "Many researchers will produce many more papers than this during their careers but I thought it was a nice coincidence that my 100th paper came out as Swansea University prepares to celebrate its own Centenary in 2020."
Professor Jenkins's role as Director of Research at the leading UK Medical School sees him divide his time between his managerial responsibilities and leading his own research – and he says his passion for research is still as strong as ever. "I do really like talking to the students. I still get a real buzz out of the research, it is the thing that keeps me going."
Professor Jenkins first came to Swansea as a PhD student back in 1993 to work with Professor Jim Parry, a leading expert in DNA mutations.
"Mutations cause cancer so if you can reduce the amount of mutations that you accumulate during your lifetime you reduce your risk of getting cancer. Take smoking, cigarette smoke causes mutations which is why it leads to cancer, the more you smoke the greater your risk. "The thrust of my career to date is trying to develop new ways of measuring those DNA mutations."
This work plays a key role in maintaining the University's reputation, especially as it prepares for the Research Excellence Framework (REF) assessment of the quality of research in UK higher education institutions which takes place in 2021. This assessment is essential to secure the continuation of a world-class, dynamic and responsive research base across the UK.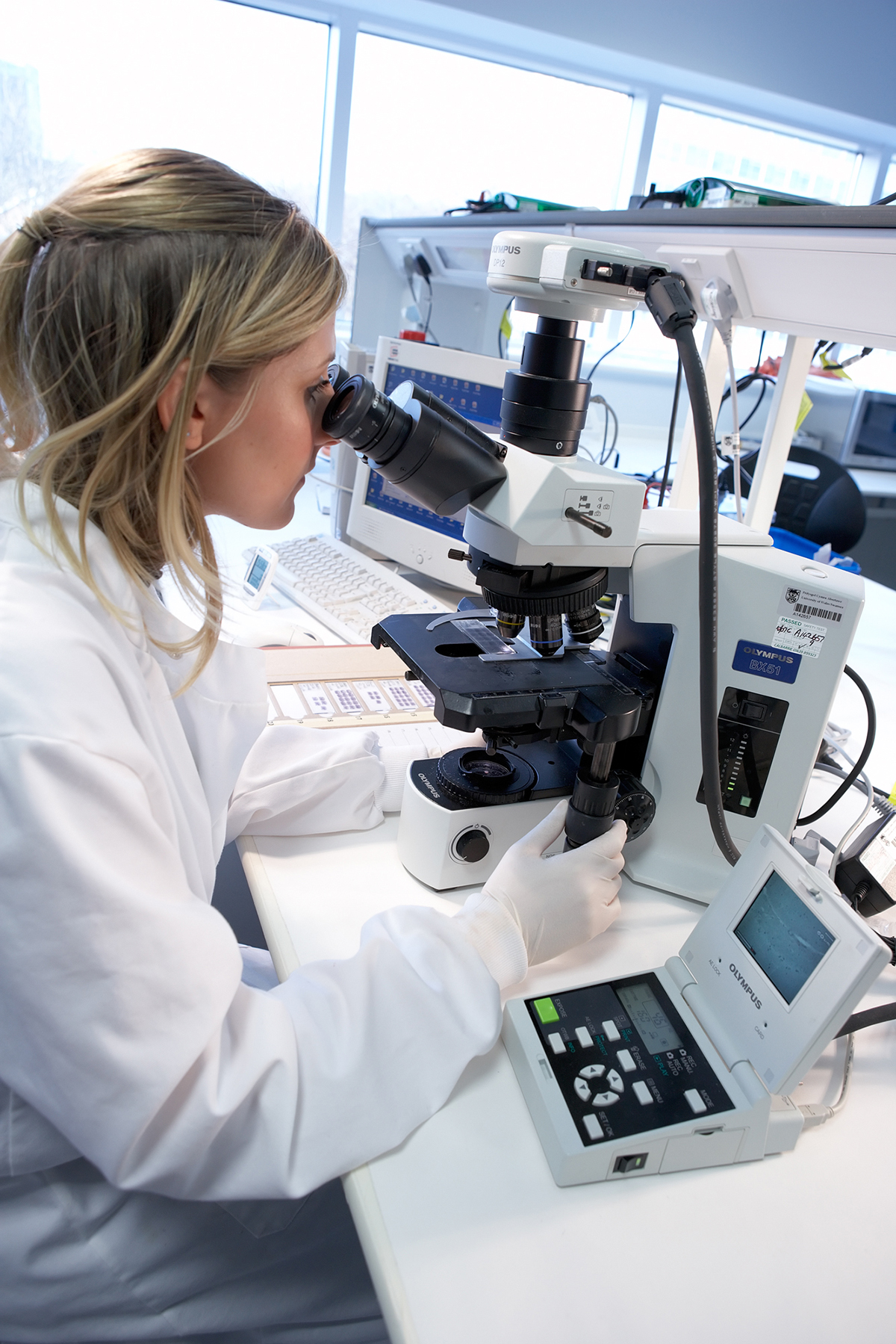 Last time this was carried out in 2014 Swansea University was ranked 23rd in the UK and the Medical school was ranked 2nd in Unit of Assessment 3, for the quality of its research. Some of that success is down to research into mutations carried out by Professor Jenkins and his colleagues, including Professor Shareen Doak who leads the University's In Vitro Toxicology Group.
Together they have been at the forefront of work to develop lab-grown human cells to use when studying whether test compounds cause mutations and their link to cancer. This work aims to study mutation in human models rather than use animals for testing. He said: "This latest paper, led by Hasan Haboubi, gave me an opportunity to combine work in DNA mutations from our animal-alternative research and use those kinds of approaches to study patients with oesophageal cancer and Barrett's oesophagus. Its publication is the culmination of six years of hard work."
As one of the pioneers of the University's Medical School Professor Jenkins is delighted to have played a part in its remarkable growth and now has an office in the ILS building that he helped to design.
"After I completed my doctorate, I considered leaving Swansea, but the Medical School was about to start and I could see this was going to be a big development with great opportunities for future research," he said.
"When I was a PhD student in the Genetics department at Swansea there were 20 of us, now the Medical School has 200 PhD students.
"It has seen enormous growth in a relatively short space of time and we're proud we can provide great opportunities for research." Swansea University will celebrate its Centenary on July 19, 2020. Throughout the Centenary year, the University will commemorate the academic success and proud achievements of Swansea's current and former staff, our students, and alumni. Also, in 2020, Swansea's Medical School will celebrate 50 years of teaching Genetics and Biochemistry.
To find out more about the Medical School visit: www.swansea.ac.uk/medicine
Swansea University Medical School
Tel: +44 (0)1792 295 111
www.twitter.com/swanseamedicine
Please note: This is a commercial profile
Editor's Recommended Articles