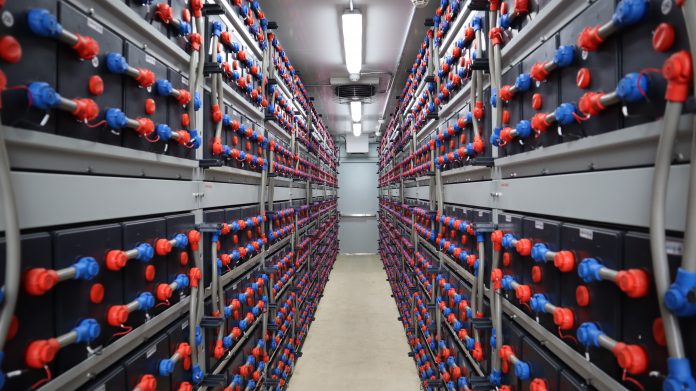 Dr Alistair Davidson, Director, Consortium for Battery Innovation (CBI), argues that batteries are a proven technology and as such, they are key to a low carbon future
The global transition to a low carbon future requires a generational and industrial shift to cleaner sources of energy and mobility.
In Europe and indeed everywhere, the increasing demand for energy storage from renewable sources such as wind and solar has fuelled the need for batteries. They are integral to many energy storage systems (ESS), which require reliable storage for times when demand is high, but intermittent generation means energy may not be directly available.
As the scramble to reduce carbon dependency and meet stretching targets continues apace, all battery technologies will be essential to support the hike in demand for energy storage. The advanced lead battery is a technology that can meet all the technical requirements of these applications. It is available at a mass-market scale – and it is proven, both in terms of reliability and safety, but also in terms of quality and cost. And the technology is a gold standard example of the circular economy in action – with 99% collected at end of life and recycled in Europe.
The European Commission's 2050 long-term strategy has set an ambitious goal for Europe: to be climate-neutral by 2050. Key to its success is clean energy and the ability to manage what by the figures of the European Union (EU) will be a 10 times increase in demand for battery energy storage by 2050. And that's a conservative estimate.
This year alone has seen two of Europe's largest economies, Germany and the UK, produce more electricity from renewables than coal for the first time in history, following in the footsteps of our Scandinavian neighbours.
The transition to renewable energy increases demand for energy storage and batteries have been identified as a central component in supporting this demand, as witnessed, for example, through the establishment of the European Battery Alliance, which focuses on research, innovation and development of batteries to achieve a climate-neutral future.
As a Consortium, we have produced a technical roadmap based on extensive market analysis and co-operation with end-users and member companies, to deliver through research, innovation and the continued development of lead battery technology, the next generation of batteries.
We have identified that cycle life, the number of complete charge/discharge cycles a battery can support before capacity falls below a specific amount, is a key priority research focus for lead batteries. As such, we aim to increase cycle life by five times by 2022, to 5,000 cycles.
With a specific focus on energy storage systems, improving cycle life performance is vital to allow batteries to continue working through numerous cycles when not fully discharged. This is necessary for renewable installations where a full charge may not be routinely achieved due to the intermittent nature of wind and solar sources – the sun doesn't always shine and the wind doesn't always blow.
We are looking at several research areas related to improving cycle life, including investigation of additives such as carbon and looking at ways of optimising the use of current technology, such as using controlled overcharging.
Lead battery technology already fulfils an energy storage role for hundreds of installations across the globe, as highlighted by examples on our interactive map. Lead batteries have continued to develop since their creation, with current advanced lead technology demonstrating significantly higher performance at Partial State-of-Charge (PSoC), where the battery is not operating at full charge, an important requirement for ESS.
A key parameter for utility and renewable battery energy storage is reducing operating cost, overall helping the delivery of affordable, clean energy. Improving cycle life of lead batteries is, therefore, essential in increasing the uptake of energy storage across Europe as batteries perform their functions for a longer time, reducing the cost of the system and minimising battery replacement costs.
Batteries are an important storage mechanism not only for renewable projects such as small-scale installations and microgrid/off-grid communities but also for large- scale utility projects to maintain system frequency and ensure electricity grid stabilisation. Another significant application is supporting telecom and UPS functions, for example, to sustain 4G infrastructure and with the dawn of 5G, lead batteries will be integral in supporting these mobile networks and infrastructures across the globe.
The future
A recent report by the UN Environment Programme has predicted the global capacity of renewable energy to quadruple by the end of 2019. It's clear that the demand for energy storage batteries is set to grow substantially in the coming years. Market analysts Avicenne have predicted more than double the growth of batteries needed for energy storage applications between 2015 and 2025 – from 100,000 MWh to over 400,000 MWh.
This demand is set to be so large that it cannot be met by one technology alone. Lithium batteries will be a key player but lead batteries are the only other technology that can meet the technical requirements and be manufactured on a mass-market scale.
As governments and administrations support climate targets through the continued growth in renewable energy's share of global energy generation, lead batteries will continue to play a vital role in this sector by supporting the reliable and affordable storage of energy.
Significant opportunities exist for lead batteries in energy storage systems, particularly in renewable energy integration, ESS for residential, industrial and commercial applications and for transmission and distribution of generated energy.
The Consortium, working with our members and some of the world's leading universities and research institutes, believes the potential of lead battery technology has not yet been fully exploited and as an industry, we will continue to innovate and advance to meet the global need for clean energy.
By setting a specific improvement goal of increasing cycle life by five times by 2022 to 5,000 cycles, this will revolutionise lead battery technology and enable it to be an even stronger contender for future energy storage opportunities.
As the demand for battery energy storage continues to soar, Europe must recognise the essential role of all batteries and support research and innovation into lead batteries to achieve a climate-neutral future.
Editor's Recommended Articles