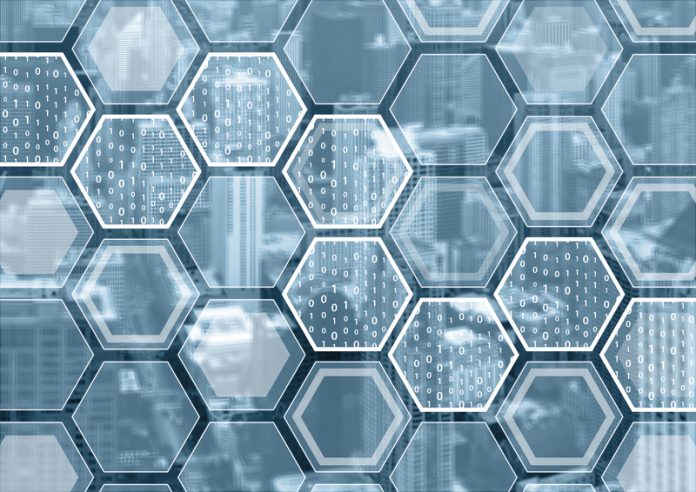 Smart Dubai Office lifts the lid on the role blockchain technology plays in Dubai, in this revealing interview
Smart Dubai Office lifts the lid on the role blockchain technology plays in Dubai, in this special interview, including their thoughts on the Dubai Blockchain Strategy and what it sets out to achieve. In addition, they explore how this aims to demonstrate an opportunity to deliver more seamless, safe, efficient and personalised city experiences.
Smart Dubai Office also explains how blockchain technology is shaping the future of the Internet with simple, safe and secure transactions. Finally, we are told about the role blockchain will play in the country's government, to be an example to the rest of the world, as well as driving Dubai's economy.
Firstly, can you introduce and outline your thoughts on the Dubai Blockchain Strategy? What is it and what does it set out to achieve?
The Smart Dubai Office launched the citywide "Dubai Blockchain Strategy" in October 2016, with the objective of executing all applicable government transactions using blockchain by 2020.
The strategy establishes a roadmap for the introduction of blockchain technology to Dubai and the creation of an open platform to share the technology with cities across the globe.
We designed it essentially around three pillars that connect government, the private sector and the global community because of our strong belief in the power of collaboration. These three pillars – efficiency, industry creation and global leadership are detailed below.
Efficiency: To implement blockchain technology across all applicable government services. Dubai aims to use blockchain to enable a paperless digital layer for all city transactions, converting millions of documents – covering everything from visa applications to bill payments to license renewals – into digital, blockchain-secured form.
In 2017, over 20 government use cases have been identified and designed, with many progressing into proof-of-concept phase. These cases include daily life experiences such as purchasing or renting a property, registering a student in school, obtaining medical treatment, and more. Dubai intends to first pilot these use cases on blockchain, before it proceeds to full implementation later in 2018 and beyond.
Industry creation: Support the creation of a blockchain industry by providing an enabling ecosystem that empowers start-ups and businesses.
In May 2017, the Smart Dubai Global Blockchain Challenge saw 21 start-ups fly into Dubai from 19 cities – to pitch their best and brightest blockchain ideas – several of which are now being piloted around the city. We are running the challenge for a second year in 2018 and will be announcing this year's winners in May.
Global leadership: The strategy aims to position Dubai as a global thought leader in blockchain, through both formal and informal cross-border collaboration.
How does this aim demonstrate an opportunity to deliver more seamless, safe, efficient and personalised city experiences?
To answer this, we need to look at the traditional governance model and the extent to which Dubai is different.
Traditional governance model: To understand why we are embracing blockchain and other emerging technology, we'll first state that governments have long existed to manage societal growth through the provision of trusted public services.
Historically, the delivery of these services involved frequent and time-consuming interactions between public sector agencies and constituents. If one wished to buy a property, the government's role would be to authenticate the transaction and record it for future reference.
The purchaser in this scenario would, therefore, be required to fill out and present several documents to ensure the government can do its "authentication and recording" role properly. The relationship between the two – government and individual – is purely transactional: Give and take.
Governments around the world have believed for centuries that they are achieving their objective by fulfilling these traditional transactional roles – though this has been done through heavy reliance on manual processes and unnecessary labour work.

How Dubai Is Different
The Dubai government differs from others around the world in that it aims to make Dubai the "happiest city on Earth." We aspire to touch the life of every individual to ensure that their everyday city experiences and interactions are efficient, seamless, safe and personalised.
In short, we want to give people back time and money they would have otherwise spent on filling paperwork and travelling to government service centres. More importantly, at the core of this vision is a belief in the profound power of emerging technologies to dramatically improve city experiences. This is a belief we have put into motion with the launch of the Dubai Blockchain Strategy.
How is Blockchain technology shaping the future of the Internet with simple, safe and secure transactions?
Fundamentals of blockchain: Due to the underlying fundamentals of how Blockchain functions, it acts as self-authenticating technology, guaranteeing the accuracy of the data on it, including transactions that have taken place. For this reason, blockchain is cutting off middlemen who act as 'verification agents' in today's world.
Several industries will be disrupted once blockchain goes global including banking, insurance, government, transport, healthcare. This is the reason Dubai is embracing blockchain and other emerging technologies today, so the residents and visitors of Dubai can embrace the technologies benefits first and the city can act as a global benchmark for other cities around the world.
With Dubai planned to be the first blockchain powered government, driving the future economy, what example will this set to other countries?
This takes us back to the Industry Creation pillar. We are proud to say that due to our ambitious mandate, the world has recognised Dubai as a global hub for blockchain implementation and blockchain specialists from around the world such as ConsenSys and BitFury are setting up offices in this city. This is further backed by our recognition at the Barcelona Smart City Expo World Congress, where we received the City Award for our efforts towards blockchain implementation.
Dubai is host to at least one blockchain conference every month, as the world has acknowledged Dubai for blockchain knowledge exchange as well. The Smart Dubai Office is hosting a major blockchain festival in May called the Future Blockchain Summit, where we are inviting global blockchain experts to share their experiences with all.
Smart Dubai Office
Tel: +971 4 559 9999
Editor's Recommended Articles