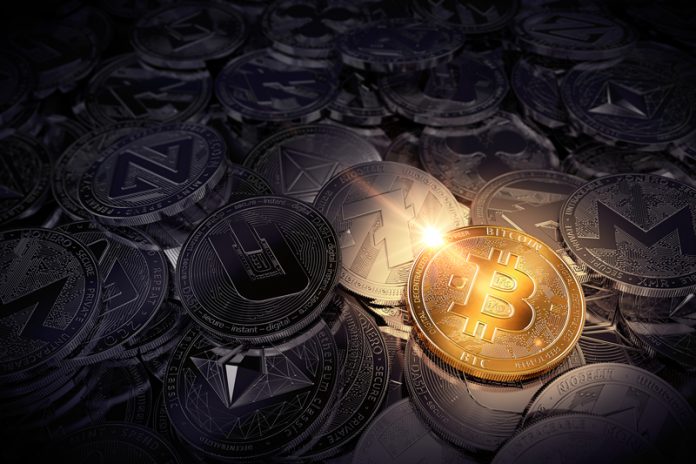 Marta Pierkarska, Director of Developer Ecosystem, Hyperledger asks if we are ready for a blockchain world in the future
Blockchain, the hype, the buzzword of the decade, the fairy dust that is supposed to solve all our problems. Technology that underlies Bitcoin and most other cryptocurrencies and is often confused with it. However, the umbrella of distributed ledger technology has applications beyond cryptocurrency.
Today, we see adopters in business environments in nearly every industry, ranging from financial and banking, through manufacturing and supply chain all the way to intellectual property, healthcare or real estate. Blockchain brings a promise of a secure, cost-efficient, transparent and easily auditable way to track any asset. Physical goods can be tokenised, traded and tracked through virtual peer to peer, distributed business networks without requiring a centralised point of control.
Hopefully, with the excitement around it, this technology can become pervasive in enterprises, government agencies and perhaps even the public sector. Why? Because, at any time a community of organisations need to have a common system of record and build useful automation on top of it, so a blockchain will make sense. It cannot solve the issues of authenticity – we still need auditors to verify what is put on a blockchain but distributed blockchains in business settings will probably become the invisible backend piping that helps almost any industry. Most industries use transactions to get work done. Most industries have trust challenges. Most industries suffer from contracts being manually executed and assets being opaque.
Also, we find that most industries are looking for cost savings. We observe some fields being particularly eager to jump in and others are more in observation mode, but even the less brave ones have early adopters. The biggest challenge is lack of technical talent that can help with defining the use cases and deploy production system. This is a skill that will be highly relevant for many years to come.
Technology
What this all means for consumers is anyone's guess. Blockchain most probably will be completely invisible technology that just improves the systems we have today. Today, most users do not know that mobile devices include several chips and 2 operating systems. Many consumers don't even know what an operating system is.
Similarly, they should not be expected to know that the sustainably caught fish they ordered in a restaurant was tracked and certified with the use of distributed ledger technology, which meant it became affordable to them. The prospect for using this tech to go beyond a common system of record, to create actual digital assets on a chain (an insurance contract, an options contract, shares in a company, etc.) is very real and people are already piloting this.
We're encouraged to see so many regulators, banks, governments and others working to build up their own competencies in this space so that as industries start to implement their business processes as blockchain applications, the regulatory and statutory hurdles can be addressed. At Hyperledger, we're focused on creating an open framework for a cross-industry distributed ledger that can revolutionise the way we do business, increasing trust, accountability and transparency, while simultaneously streamlining business processes.
As with any technology, young or mature, we have challenges we are facing every day. There are issues around regulations and adaptability of the solutions – how do we plug new solutions into the existing legacy systems, even if we know that there are huge benefits to it, the technical questions still need to be answered. What stops many enterprises from moving from POC to deployment is performance, scalability and interoperability.
We need mature stable technologies and techniques for scaling transactions across chains. This is true even in a consortium chain setting, where you can achieve much higher transaction rates than on the public chains. Getting to tens of thousands of transactions per second across geographically diverse networks with non-trivial validation logic running on each node will be an architectural and design challenge for developers working in this space.
The good news is there are many use cases requiring lower transaction rates (land titles, medical records for a small country, supply chain flows for a given industry) and developers at Hyperledger are working on solutions for addressing scalability. This is just a function of time. This technology is still very young and we're still addressing the management, monitoring and design challenges – what you might call the "DevOps of blockchain." We'll expect substantial progress in 2018, but these are still early days.
Powered by Blockchain
So, are we ready for a world powered by blockchain? Are we ready to usher in a new trustless paradigm, where people no longer need to trust organisations but instead trust the software? I think so – it's not too crazy to think that in the next 5 years, nearly every Fortune 500 company will have a distributed ledger as part of their backend system somewhere. However, let's remember – blockchains are based on a peer-to-peer network, so you need peers to build that a common system of record. In this space, we need to collaborate and interoperate.
It also means that anywhere where a company participates in a network of trading partners, a supply chain, a regulated market, etc., then they likely will see an operational and strategic investment in blockchain tech. I have some personal wishes. I wish to be able to manage my personal healthcare records through a "wallet" of some sort. I wish to have inter-bank or even international payments settle immediately rather than over the course of days.
I hope that the provision of government services – particularly when it comes to property registry, permits, voting registration and other process/transactional touch points – will dramatically change. Most of all I hope that blockchain will bring people closer than before – collaboration and cooperation for the better of mankind and especially that we will not have just a single blockchain to rule them all.
Marta Pierkarska
Director of Developer Ecosystem
Hyperledger
Editor's Recommended Articles