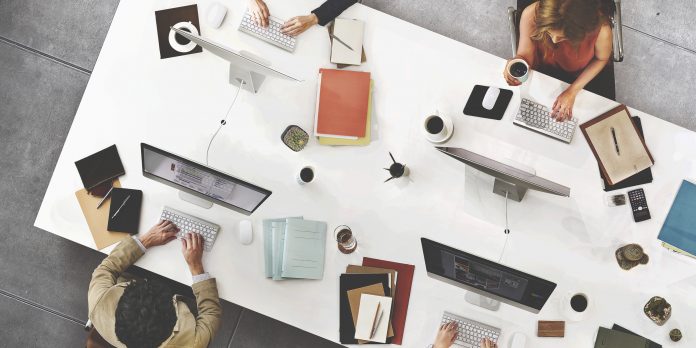 Sam Newman, Managing Director discusses how Ogel IT Ltd. has been named a supplier on Crown Commercial Service's (CCS) Technology Services 3 (TS3) Framework
We are pleased to announce that Ogel IT Ltd. has been named a supplier on Crown Commercial Service's (CCS) Technology Services 3 (TS3) Framework (RM6100) which went live on July 14th, 2021. This is the follow-on from the successful Technology Services 2 framework.
Crown Commercial Service (CCS) supports the public sector to achieve maximum commercial value when procuring common goods and services. In 2020/21 CCS helped the public sector to achieve commercial benefits equal to £2.04bn – supporting world-class public services that offer the best value for taxpayers.
Ogel IT Ltd. can be found in the following lots on the framework:
Lot 3a Operational Services – End User Services.
Lot 3b Operational Services – Operational Management.
Server Infrastructure / Azure Support & Management.
Microsoft Office 365 Support & Management.
Having a highly capable and specialist in house team maintaining your operations can drain financial resources and hinder your ability to focus on innovation.
Our technical specialists provide the necessary management and governance over your systems ensuring continual improvements and full-time support. We offer tailored support services to meet the needs and flexibly sought by our customers.
Our managed service catalogue includes:
End-user support
Having a dedicated IT helpdesk is an indispensable part of any organisation, and a great IT support team is defined by its extensive technical knowledge. We provide both telephone and onsite support services where our knowledgeable helpdesk team are available to assist with all our customer's technical support needs from hardware to software issues, and a fast response time ensures business productivity by reducing downtime.
Our comprehensive End User Support services include:
Unlimited telephone and remote support – Unrestricted IT support from 8:00am to 6:00pm.
Reactive and scheduled onsite support – Fast, effective support by local field engineers.
Assigned Service Manager – Your main point of contact providing monthly performance reviews.
Strategic guidance & ongoing consultancy – Ongoing IT advisory services to maximise IT investment.
End-user device management
Given the growing number of device models, types and supported operating systems, it is becoming more complex to secure a well-functioning infrastructure of user devices. A lack of unified management leads to a growth in the number of incidents and calls to the first line of support including increasing the cost of resolution and risks related to information security.
Our design and build or fully managed end-user compute services, configured in accordance with government guidance and subjected to independent testing by CHECK accredited organisations, has been designed to increase security and standardise accessibility with integrated management, allowing staged deployments and ensuring a high level of compliance. Combined with our VPN offering, supporting low latency connections to cloud services to provide the best experience for remote and mobile workers.
Our comprehensive device management includes:
Multiple devices – Windows 10, macOS, iOS, Android.
Single sign-on – Providing new, or using existing identities
Secure – Conformance to government standards and UK hosted data.
Scheduled patching – Secure and up to date devices.
Annual audits – Subjected to annual security audits.
Mobile working – Always on VPN.
Onboarding – New user device introduction.
Server infrastructure / Azure support and management
We provide fully managed service for all hosted services running on physical servers or within public cloud environments such as Microsoft Azure. Including pro-active monitoring and alerts for all instances with integration to our ITSM platform. Automated monthly patching and periodic vulnerability assessments assure that our services are kept up to date, discovering and addressing problems early.
This platform provides comprehensive Azure and entire Microsoft ecosphere monitoring, built to monitor, track, alert, and report on usage and availability. Providing a complete monitoring solution across the entire supported estate.
Our comprehensive infrastructure support services include:
Physical & virtual servers: Fully supported.
Proactive monitoring: Complete monitoring and management platform.
Secure: Conformance to government standards and UK hosted data.
Vulnerability scanning: Servers are secure and up to date.
Scheduled patching: Devices secure and up to date.
Annual audits: Subjected to annual security audits.
Microsoft Office 365 support & management
We manage Office 365 tenants ranging from SMEs to larger enterprises with thousands of active seats giving excellent insight and seamless escalation of incidents that could affect multiple customers.
As a Microsoft Gold Partner and active in the Microsoft community, keeping up to date with features and tech to better advise on the implementation of new features and technology, ensuring full use of licensing entitlements. Our engineers, consultants and escalation engineers are Microsoft 365 certificated up to Enterprise Administrator Experts.
Our Office 365 support services include Exchange Online, Skype for Business/Teams, SharePoint Online, OneDrive for Business and InTune Mobile device management.
Our comprehensive Office 365 support services include:
Microsoft certified resource – Certified technicians and consultants.
Secure – Reviewing tenants ensuring the adoption of best practice.
Administration and configuration – Exchange Online, SharePoint & OneDrive, Microsoft Teams, InTune / MEM, Security & Compliance.
We are proud to be able to provide our Managed Services portfolio through Lot 3 of TS3 and continue to do so on CCS's G-Cloud 12 framework and its predecessors. Securing a spot on the TS3 framework will allow Ogel IT Ltd. to continue to support the delivery of government critical systems to keep the UK available and connected. For a more detailed and comprehensive guide to our full-Service Catalogue, please get in touch and find out how we can help you with all your Managed Service's needs.
Crown Commercial Service (CCS) is an Executive Agency of the Cabinet Office, supporting the public sector to achieve maximum commercial value when procuring common goods and services.
To find out more about CCS, visit: www.crowncommercial.gov.uk
Follow us on Twitter and LinkedIn
Please note: This is a commercial profile
© 2019. This work is licensed under CC-BY-NC-ND.
Editor's Recommended Articles