The Bharat Biotech COVID vaccine, COVAXIN, appears to be 81% efficient against the virus in Phase Three of clinical trials
India currently has over 11 million COVID cases, with roughly 160,000 people confirmed to have died from the virus. The UK, a far less populated country, has a death toll of 123,000.
How does the COVAXIN vaccine work?
The Bharat Biotech vaccine uses a dead virus, which triggers the body to create antibodies without needing to insert a living version of COVID-19. This is thought to create fewer side effects, but real world impact data is necessary. The company has been creating vaccines for 24 years, and exporting to 123 countries.
COVAXIN uses a similar vaccine technology to seasonal flu shots. It is currently being used in India's vaccine rollout, before late stage clinical information was available.
'The world is looking at India'
When launching the vaccination drive in January, Prime Minister Narendra Modi commented: "Today, when we've developed our own vaccine, the world is looking at India with hope. As our vaccination drive will move forward, other countries of the world will benefit from it. India's vaccine and our production capability must be used for human interest, this is our commitment."
Though risky, this move to use COVAXIN was chalked up to Prime Minister Modi's desire to appear self-assured on the world stage. The use of COVAXIN was approved in January, 2021. Similarly but sooner, Russia rolled out their Sputnik V doses to the population in August 2020 – before having any final data confirming if the vaccine works.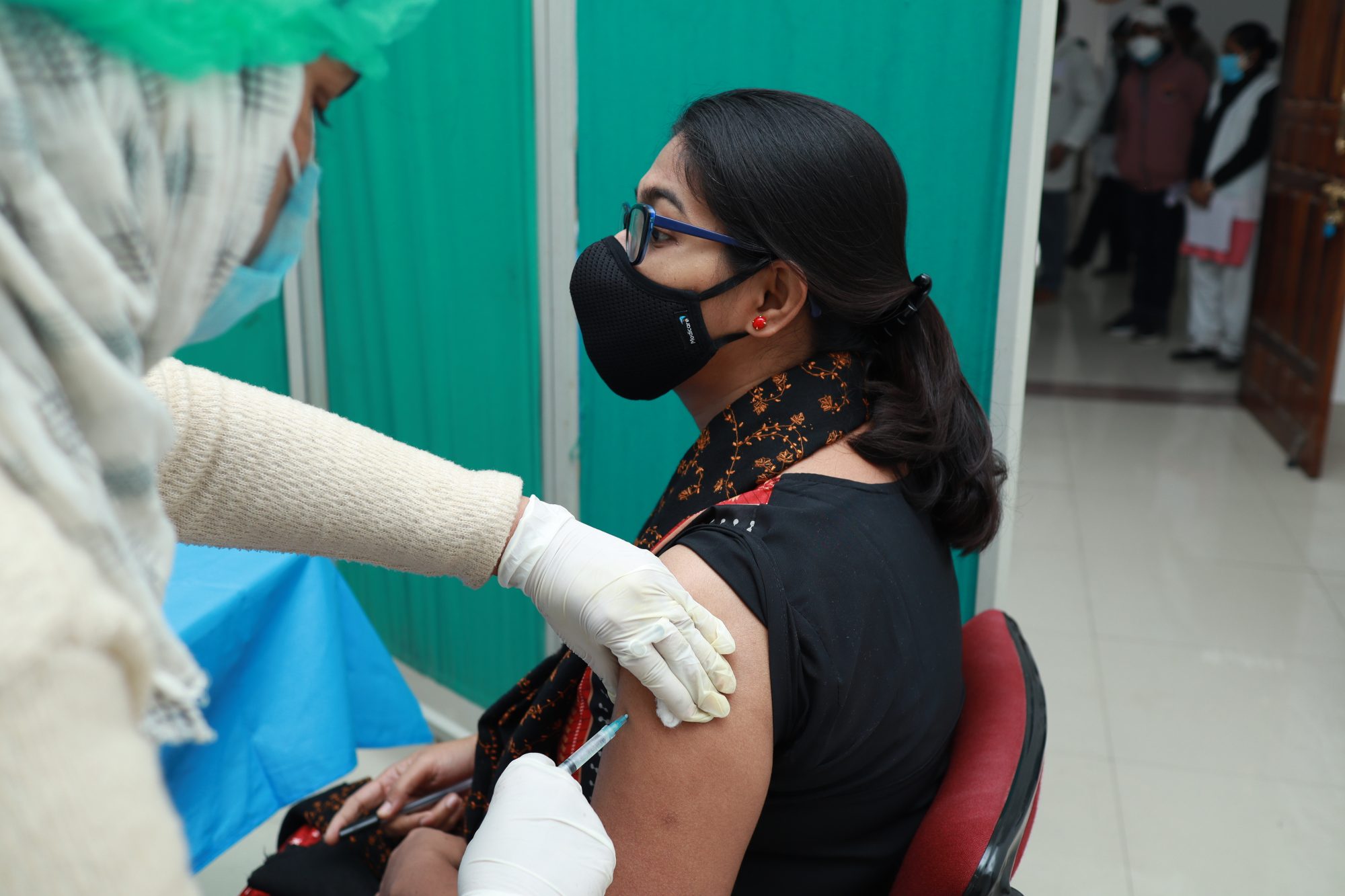 Both gambles appear to have been worthwhile.
The Indian vaccine, COVAXIN, has registered an efficacy of 81% against COVID. The Sputnik V vaccine emerged at 91.6%. Both results are still awaiting full peer assessment and real world vaccine data to support lab-based estimations.
Bharat Biotech Chairman and Managing Director Krishna Ella commented: "Today is an important milestone in vaccine discovery, for science and our fight against coronavirus. With today's results from our Phase 3 clinical trials, we have now reported data on our COVID-19 vaccine from Phase 1, 2, and 3 trials involving around 27,000 participants."
Who is currently missing out on the COVID vaccine?
Currently, countries in the Global South of the world are struggling to access vaccines at the speed that is necessary to prevent further mutations in the virus. The World Trade Organisation (WTO) continues to debate a waiver of intellectual property law that would allow vaccine recipes to be shared with waiting manufacturers, in countries that are being hit hard by COVID-19.
The current answer remains a firm no.
In Bangladesh, new and shining factories stand ready. They are capable of producing thousands of doses, but they aren't allowed to know the blueprint of how.
'They must set affordable prices'
Professor Kenneth Shadlen from the London School of Economics and Political Science, UK, explained: "The extensive involvement of public funders in COVID-19 vaccine development provides an opportunity to make these vaccines globally available and affordable.
"Governments can insist that, as a condition of getting public funding, companies engage in sufficient licensing to enable widespread global production, and they must set affordable prices."
In the nineties, members of the WTO blocked South Africa from accessing HIV medicine knowledge. To buy these patents, it would cost the South African healthcare system roughly $10,000 per patient. This led to a long and cruel legal battle between South African authorities and American lobbyists, including Vice President Al Gore. As a result, thousands and thousands of individuals lost their lives while waiting for cheaper medicine.
Editor's Recommended Articles