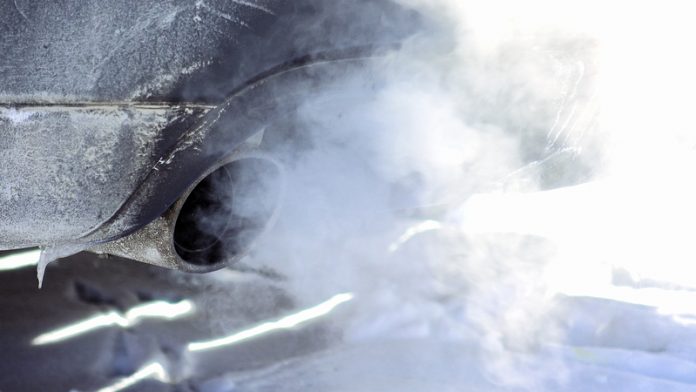 A new study indicates that clean air targets for reducing NO2 emissions from vehicles could be achieved sooner than expected
Government clean air targets underestimate how long it will take to reduce NO2 emissions, according to new data.
The research, published in Nature Geoscience, says the initial figures from the University of York looked at projected Nitrogen Dioxide (NO2) levels rather than current figures from the European Environment Agency (EEA), leading to a 'pessimistic' calculation.
The data also didn't take into account that filters produce less NO2 as time goes on.
Professor Ally Lewis from the University of York said that downloading data from the EEA was extremely difficult, and recommended updating the system.
NO2 pollution from cars is linked to health problems, and humans breathe in many other pollutants from vehicles and machinery that put our health at risk.
Professor Lewis recommended that the government tracks the emissions from new cars to see how catalytic converters deteriorate over time.
A government spokesperson said:
"Air pollution has improved significantly since 2010, but we recognise there is more to do which is why we have put in place a £3.5bn plan to improve air quality and reduce harmful emissions."
"We will also end the sale of conventional new diesel and petrol cars and vans by 2040, and next year we will publish a comprehensive clean air strategy which will set out further steps to tackle air pollution."
Reducing NO2
Nitrogen Dioxide has been known to irritate the respiratory system, aggravating or even causing conditions such as asthma.
It can also contribute to acid rain, poor visibility, and water pollution.
Councils in Warrington and Slough are enacting their own policies to reduce NO2, with 175 deaths a year linked to pollution in Warrington, an industrial town.
Both councils are developing Air Quality Management Areas (AQMAs), improving the emissions of public transport and encouraging the use of Ultra-Low Emission Vehicles (ULEVs)
The plans will also include the close monitoring of pollution levels in the air, making the data readily available on council websites.