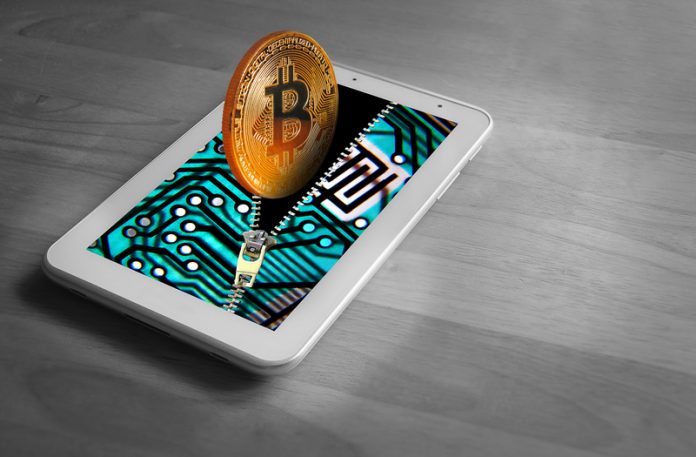 Nigel Green, CEO of deVere group, announces cryptocurrency app launch and predicts demand for bitcoin will 'sky rocket'
Available for Apple and Android, the new deVere cryptocurrency app allows its users to store, transfer and exchange Bitcoin, Ethereum and LiteCoin.
More cryptocurrencies will be added in the coming weeks as the deVere Crypto Research Department, run by some of the world's leading blockchain experts, analyses their inherent values.
The deVere CEO, Nigel Green said: "deVere Crypto is designed to meet the growing need and want to store and transfer digital currencies in a digital age.  We expect 50,000 downloads this year."
Mr Green has predicted that the demand for cryptocurrencies will "sky rocket" in the next 12 months, Bitcoin could gain 50 to 60 per cent, and will remain highly volatile as it comes under "increasing pressure" from Ethereum and other cryptocurrencies.
He commented: "Bitcoin – the world's highest profile and largest by market-cap cryptocurrency – slumped by 30 per cent last week. There's increasing scrutiny of the market by governments around the world, plus enhanced regulation. Therefore, it is perhaps unsurprising that some have questioned the timing of the official launch of deVere Crypto.
"However, demand for cryptocurrencies is set to sky rocket in 2018 as more people get to know about them and use them, and as the interest of governments and businesses, and more regulation, demonstrate how the market is maturing and becoming ever-more mainstream."
He continues: "Bitcoin will remain highly volatile over the next 12 months, which should be expected.  When it recovers from its current position and if/when it climbs pass the next major resistance point, we could see it surge by 50 to 60 per cent, as many will jump in for fear of missing out for a second time.
"As in all markets, this expected volatility is creating, and will continue to create, important buying opportunities."
He goes on to add: "Bitcoin will come under increasing pressure from other cryptocurrencies in 2018, as the rivals up their game and as the similarities and differences become better known.
"Ethereum will put the squeeze on Bitcoin the hardest, with many analysts saying Ethereum is supported by superior technology and has more uses than the current dominant leader.
"In many ways, the Bitcoin vs Ethereum battle is reminiscent of the VHS vs Betamax tech format war of the 1980s. But there is room for several major players in cryptocurrencies, unlike in the video format market."
Editor's Recommended Articles