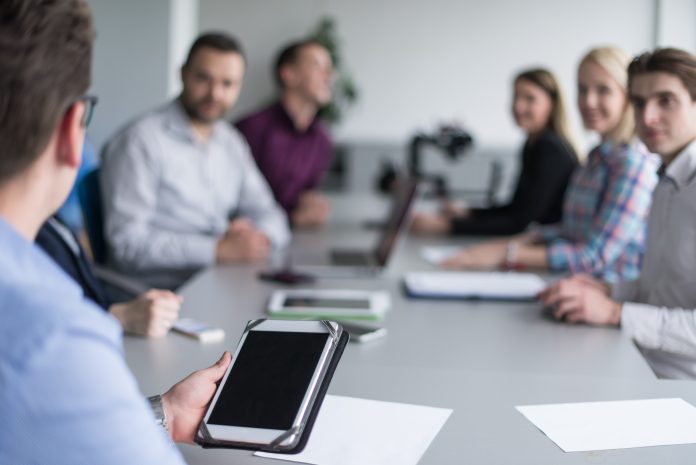 Jo Feldman, Chief Commercial Officer at UBDS, walks us through letting go of legacy IT strategies for digital citizens
There is a lot of talk about private organisations digitally transforming to compete and scale better. Why? Because today's consumers are digitally inclined. They demand effortless and seamless customer experiences. However, these customers are also digital citizens that are utilising the services provided by government organisations. So why would they lower their expectations for essential services?
Private organisations have embraced technological innovation to reduce costs, speed up delivery times, and improve customer experiences. In this article, I'll share my thoughts on what has been holding the government back, and how embracing low-code applications and automation will set them on the path to do just the same.
Legacy problems
With the change in the way citizens choose to engage with organisations, comes the need to let go of legacy infrastructure and applications that are holding the public sector back. Gone are the days when there is a disconnect between IT and organisational strategies, siloed data, and unnecessary IT costs.
Making smart strategic investments
The UK is experiencing a shift in focus from government employees working on "keeping the lights on", which brings with it high maintenance costs, cyber-security risks, data risks and an inability to innovate using the latest technology, to focus on what matters: providing critical services to citizens and delivering better outcomes for everyone.
Here's my take on where the focus should be:
1. Low-code applications
It's no secret that the right IT skills are hard to come by, which means strategies that allow for reduced strain on IT resources are crucial. Both local and central government organisations need to prioritise the use of low-code applications to alleviate labour-intensive processes that are time-consuming and subject to human error.
Millions of people interact with the government every week to register a birth or death, set up a business, and more. Low-code technology can be used to automate many of these processes internally, while making it easier for digital citizens to find, access, and complete the required information.
The Central Digital & Data Office's strategy is looking at cost savings of over £1 billion through the digital transformation of services, by eliminating the unnecessary costs of paper-based services and processes. (1)
2. Process automation
Besides removing the element of human error, automating repetitive and monotonous operations frees government employees to focus more on high-impact activities. Organisations are making use of smart AI technology to quickly automate documentation, approval processes, and even detecting photos and text.
3. Unified data for a single version of the truth
If you're honest with yourself and acknowledge that you don't have an accurate view of your organisation's data, you're not alone. Reports from different departments may not tell the same story, some may be incomplete, and some reports may just take too long to build out. We've already established that siloed data is a common problem that organisations face. Fortunately, there are solutions out there to break down these silos and present you with a holistic view of your data.
Helping to overcome customer challenges
With this being said, it does help to see how other government organisations are getting it right. At UBDS, we've helped many public sector customers overcome their challenges regarding legacy applications, processes and infrastructure.
Here are a few examples of how low-code applications, process automation and the unification of data are helping to improve the employee and citizen experience, reduce technical debt, reduce manual and admin-intensive processes, and improve security.
A large housing association needed to replace a costly, outsourced legacy management application, which was used to ensure that housing standards were being met. It had functional limitations and didn't provide the critical business intelligence required to proactively manage housing assets. UBDS designed, planned, and deployed a low-code application and delivered a working solution in eight weeks. This would have normally taken the organisation a year to achieve.
Working with a large central government organisation, our solution removed their technical debt, reduced their cyber-security risks and enabled faster innovation – all with new citizen-facing services launched quickly and securely. We were able to identify all shadow IT applications, remove the number one vehicle that malware uses to enter organisations (VBA), roll out a low-code platform and centre of excellence, and trained the developers in the new solution.
A leading higher education institution needed a solution to process thousands of temporary employees' working hours. The data was held in a variety of legacy systems, spreadsheets, plus emails and the institution relied heavily on manual checks. We created a low-code application that automated compliance checking, timesheet submissions and payroll extraction, simplifying the approval process, reducing manual effort, and improving the employee experience.
Delivering a digital citizen experience
Transforming internally by freeing up employee time to focus on the things that matter, make smarter decisions with accurate insights and digitising processes will not only result in improved service delivery, but can also translate to improved citizen experiences.
To respond to your community in the best possible way and operate at your most efficient, you need to make smart, strategic investments. Government organisations need to incorporate inclusive technology that seamlessly blends into everyday life. Gone are the days of paper-based processes and delayed communications. Reach your citizens where they are, and on whatever device they prefer to use.
In-depth analysis of applications
UBDS is committed to empowering public sector organisations to realise sustainable digital transformation so that they can better serve society. We offer a business process assessment that provides organisations with an in-depth analysis of all their applications, helping them to understand the appli- cations' purpose, value, and criticality to their business. The assessment helps to identify and assess the value of low-code solutions to tackle business needs, sunset legacy technologies and support citizen developer productivity.
Read more about the UBDS business process assessment here.
Reference
1. Transforming for a digital future: 2022 to 2025 roadmap for
digital and data – GOV.UK (https://www.gov.uk/government/ publications/roadmap-for-digital-and-data-2022-to-2025/trans-forming-for-a-digital-future-2022-to-2025-roadmap-for-digital-and-data#how-will-this-make-government-more-efficient)
Please Note: This is a Commercial Profile

This work is licensed under a
Creative Commons Attribution-NonCommercial-NoDerivatives 4.0 International License
.
Editor's Recommended Articles