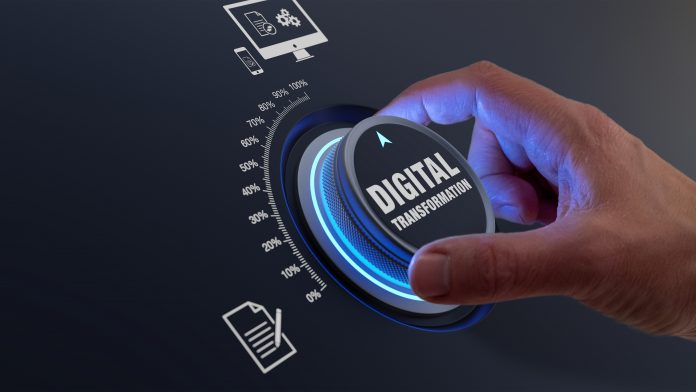 Digital transformation offers many organisations the opportunity to reduce costs, offer superior service and certainly, in Healthcare, improve outcomes. Paul Grosvenor, MD at Optima Systems, an information technology company based in West Sussex, recounts his experiences to date
We have been working with clients for many years to implement process improvement in a variety of industries. Some of these simply automate what would otherwise be inefficient and long-winded manual processes, others allow for completely new business streams. Nothing new here of course. However, the ability to deliver over the internet, and more recently to utilise the cloud, has provided a rich environment we can all use to our advantage.
Slow uptake of digital transformation in healthcare
Nevertheless, this move to the cloud and/or internet delivery has been quite slow in real terms. Costs sometimes have been restrictive and there has been a reluctance by some businesses to make the change, "If it's not broken don't fix it" we hear so often. What the industry was waiting for was some fundamental driver to force change.
Along came COVID-19
Suddenly, from almost nowhere, a pandemic struck, changing everything that we previously knew about working and living. Nobody was left untouched in some way. Even something as simple as getting our weekly shop became a challenge and we all went online.
Those businesses that already had an online presence suddenly had a huge advantage and many were able to leverage sales as a result. Those that didn't, faced real problems and had to change their thinking very quickly.
Of course, this all went far further than just making a sale. The age-old requirement to come into an office to work was no longer enforced by many companies. Suddenly staff had the freedom to work from home, reducing their commute time and costs and, in our industry, did not lead to any noticeable drop in productivity. Face-to-face interactions were lost and not fully replaced by video conferencing, but nevertheless, we got by.
It is worth noting though that not all staff liked working from home 5 days per week. That face-to-face interaction and bonding it provided was lost to some extent, and the scars are still evident.
But the move to remote working has helped many businesses evolve a new operational model, which before the pandemic would probably not have occurred or if it did would have happened much slower. There are, however, some industries where the need to change has driven some seismic re-thinking.
Digital transformation: Shaking up healthcare
In the UK, we have a huge healthcare industry that, over the past 50 years, has extended our life expectancy by some 20%. Quite remarkable if you think about it.
Before the pandemic, the way we interacted with our healthcare professionals had not changed much since the earliest days of the NHS.
A change was overdue but once again there was a reluctance to implement anything that moved away from the traditional way of working. Like in any huge organisation, a fundamental change in operation is always slow and difficult to drive forward.
Suddenly an opportunity to bring in change appeared, and everyone was onboard, possibly for the first time. The change was eagerly anticipated and encouraged.
Smart Devices offer an alternative to a doctor's visit
There are devices available in the marketplace which offer all of us the ability to monitor and review a wide variety of health metrics. Things such as pulse, oxygen saturation, blood pressure, atrial fibrillation, sleep patterns, and general activity to name but a few. All these metrics provide a comprehensive overview of a patient's well-being and can alert them to any warning signs.
It is now possible for the patient to provide their Healthcare Professional with these vital metrics easily and in real-time, preventing visits to their surgery and pre-empting potential exacerbations or unnecessary trips to A&E.
Studies show promise
At Optima we are engaged in several studies looking at how these devices can be effectively used in the real world. We also aim to quantify the advantages they bring.
One thing that is immediately obvious from our work is that most patients, including the elderly, can adapt to using these devices readily and are eager to try them out. Simple and intuitive interfaces are essential but that is a matter of design, extensive user testing, and a will to move forward.
It is early days, but already we are finding that taking advantage of some of the more advanced algorithms out there will help Doctors to become much more proactive rather than reactive. Local surgery and hospital visits can be reduced, but when intervention is required, it can be done earlier and more effectively.
Other devices such as a smart Asthma inhaler can measure how effective the medication delivery is. This allows for accurate monitoring of drug intake and compliance. The data collected helps to determine if the medication needs changing or if the patient requires more training in its delivery.
What this shows us is that digital transformation in healthcare offers us improvements both before and during treatment. Importantly, as our population gets older, age, and the ability to use technology is not necessarily the limiting factor we thought.
Conclusion
Overall, digital transformation in healthcare leads to improved patient outcomes and can reduce costs dramatically. In doing all this, we can see the surgery workload and demand for services reducing, whilst at the same time allowing for a more targeted intervention when required.
Looking more widely at the adoption of digital techniques, we can see that it has allowed businesses to be more resilient and offer new channels for them to explore.
COVID-19 was a terrible thing, something we now have to live with, but for all that horror it has fast-tracked many new ways of thinking into the mainstream that will ultimately save lives.
Please Note: This is a Commercial Profile

This work is licensed under a
Creative Commons Attribution-NonCommercial-NoDerivatives 4.0 International License
.
Editor's Recommended Articles