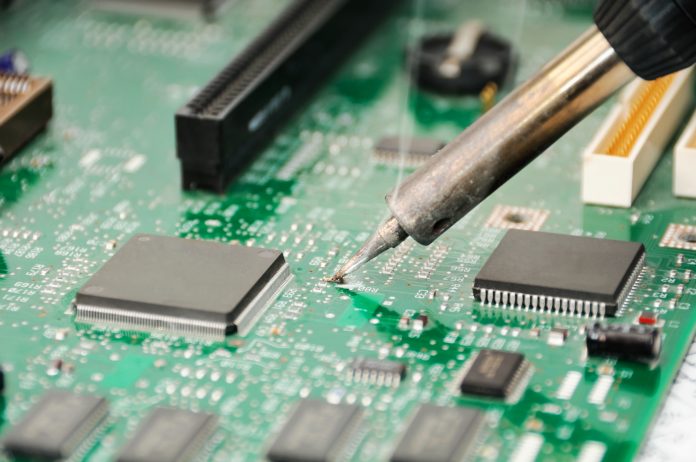 Fredrik Forslund, VP Enterprise and Cloud, Blancco, argues that e-waste mustn't be overlooked in our efforts to secure a sustainable future
In recent years, sustainability and sustainable practice have evolved from a "nice-to-have" to a significant priority for enterprises, public sector organisations and governments. It has risen on the agenda as organisations look to tackle issues of wastefulness and declining biodiversity. This shift is not just being driven by enterprise customers and consumers; investors are now pushing companies to reduce their impact on the world around them.
Towards the end of 2020, the UK Government outlined its 10-point plan for a green industrial revolution. In June 2021, more than 450 investment firms also signed a letter outlining five courses of action governments around the globe should take to improve climate-related regulation and aid the investment industry to tackle climate change. Despite the positive approaches of both initiatives, they both share one thing in common – a complete disregard for tackling e-waste.
A closer look at e-waste
E-waste is the fastest growing waste stream in the EU and less than 40% of mobiles, laptops and other corporate electronics are recycled.
In 2019, more than 53 million metric tonnes of e-waste was produced. Current approaches to device and IT asset lifecycles are simply unsustainable, and Europe continues to dispose of electronic waste in some of the poorest areas in the world, where parts are stripped down and burned at the detriment of people's health. Not only that, but these e-waste graveyards represent a significant security risk, with the data on inappropriately sanitised equipment being intercepted by hacker groups.
The current challenge is indicative of a lack of proper awareness on dealing with end-of-life IT equipment. According to research, over a third of enterprises physically destroy their used assets because they believe it is 'better for the environment', however, this only contributes further to landfill and the rising tide of e-waste. More must be done to engage with the circular economy, and organisations will realise that in doing so, they will unlock the latent value in used devices and IT equipment while strengthening their security posture.
"E-waste is the fastest growing waste stream in the EU and less than 40% of mobiles, laptops and other corporate electronics are recycled."
There's life in the old dog yet
More often than not, computers, servers, smartphones and laptops end up as e-waste because they are partially or completely physically destroyed. While proper physical destruction with an audit trail and certification is a valid method of data sanitisation in line with regulatory standards, it is almost entirely unnecessary. If, for example, the hard drive is removed from a system and is shredded, then the remaining system is most likely not reused, making it a far greater risk that the remaining components end up in landfill.
IT equipment such as hard drives can have their data erased with software – something that can now be done entirely remotely – meaning that the device and/or its parts can be reprocessed and resold without fear that residual data will be intercepted. For solid- state drives (SSDs), for example, secure SSD erasure uses technology and processes that erases the data all the way down into the over-provisioned cells, and provides verification that complete sanitisation has occurred to the highest "Purge" security level. Drives are processed still in systems so there is no need to spend resources on removing drives for external processing. Having achieved erasure, the drives and entire systems can then be refurbished for reuse or resale. Only damaged or broken drives not responding to software sanitisation mandate physical destruction.
Securing a sustainable future
Essentially, organisations both public and private must explore methods of extending these device lifecycles and engaging with the circular economy. This would see devices be repurposed, repaired, resold or recycled, following data erasure. That refurbished hardware or equipment could then be reused internally, provide affordable options for second-hand purchasers, or even be safely donated to organisations and communities in need. And if their IT equipment becomes truly non-functional, they should send it to an environmentally friendly recycler or ITAD for certified data sanitisation via physical destruction in a way that enables proper recycling without risking the data being breached.
Many public institutions, as well as private businesses, are unfortunately still running destruction processes for hard drives instead of complete system re-use processes. These are legacy procedures that are outdated and must change. The public sector, in particular, should lead the way here and work to minimise unnecessary physical destruction, reducing e-waste, while also prioritising data sanitisation methods that guarantee the irreversible removal of sensitive data from a device.
To do so, sustainable practices should be outlined by a clearly defined e-waste policy or CSR policy that includes e-waste. It's crucial to call out end-of-life data management within this policy, clarifying roles and responsibilities, and highlighting how the organisation is helping to combat e-waste. This will not only help drive sustainability forward but also foster a culture of improved cyber-hygiene. Where possible, the circular economy should always be considered too, to ultimately change attitudes to e-waste and reduce landfill contributions.
Editor's Recommended Articles