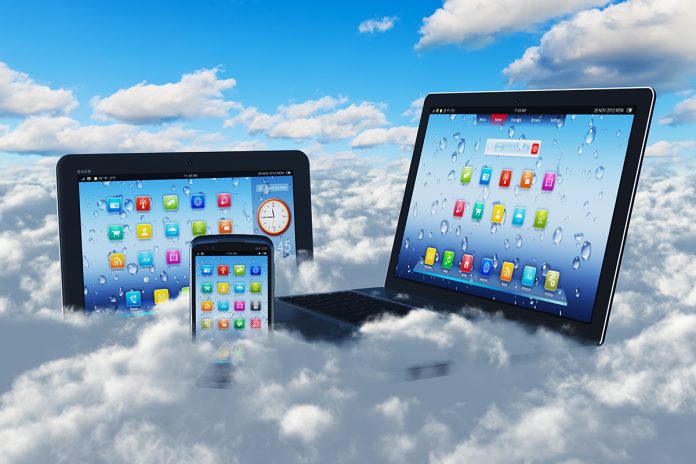 Sam Newman, director of OGEL IT, explains how migrating datacentres to the cloud can boost business efficiency
When making the decision of migrating datacentres, choosing the right migration strategy is key to getting the best out of the cloud. The smartest approach will accelerate innovation, give you a competitive advantage and boost efficiency within your organisation.
For many businesses that were not born in the cloud, designing your datacentre from the ground up is a crucial step, and getting it right means analysing your business needs and your current SLAs and how that fits into your plan for migrating datacentres.
The economics behind the promise of cloud technologies is that, as a principal, cloud services are able to deliver more than the on-premises equivalent and can grow and expand to accommodate future growth and load on demand. Another benefit of cloud services is that many organisations can offload their internal SLAs on to their Managed Service Provider or Cloud Service Provider.
There are a lot of cloud expectations that are mismanaged and have caused a lot of fear, doubt and uncertainty, as well as unrealistic expectations of how to get your datacentre successfully into the cloud.  With a lot of promise within the vendor landscape in terms of what cloud technologies can do for a business, many are still asking the question, "But how do we get to cloud?"
Microsoft recognises OGEL IT as a Microsoft Gold Cloud Partner with expertise and capability in delivering its cloud services to multiple customers. We have extensive experience in the migration of organisations to Office 365 and Azure-hosted services, we have migrated and built 100s of servers in Azure and migrated thousands of users to Office 365.
As a Microsoft Gold Cloud Platform partner, our credentials are recognised by Microsoft, enabling us to escalate issues directly and engage collaboratively on customer presentations and technical demonstrations. We are also able to sell Microsoft's cloud offerings via the Microsoft Cloud Service Provider platform.
Meeting our customers' needs with Microsoft 365
Staying connected
With many businesses enabling staff to work from home three days per week after Covid-19 restrictions were lifted, it's important to ensure our customers have the capabilities to maintain their employee productivity. Supporting our customers with the delivery of Microsoft 365 services allows for a continuation of business as usual from the office, home or remotely on the go with the following functionality:
Call, chat and host meetings.
Share documents in the cloud.
Collaborate using Office apps.
Connect via email and calendar.
Easily store and access individual and shared work files with OneDrive.
Security breaches during migrations
With 43% of all security breaches happening online through web apps and 37% of breaches involving lost or stolen data and credentials, affecting organisations' bottom line and reputations, Microsoft's security features are designed to safeguard your business. With all your information stored in the cloud, you can avoid downtime due to breaches, information loss or hardware failure. Ensuring you continue your daily activities as normal and isolating your company files safely within the cloud with the following built in security features:
Defence against cyberthreats.
Securing your data and devices.
Managing your users and devices.
As businesses adjust to an uncertain economy and marketplace in a post-Covid-19 world, it is essential we provide managed services to our customers that offer them the ability to work more efficiently and without adding to their expenses with complicated technologies. At OGEL IT, we like to keep IT simple and believe that organisations need solutions that can expand and adjust with them as their business changes and grows, and at the best price for their operation.
We can streamline your IT setup and management to improve on your staff efficiency while consolidating your expenses and saving cost with our managed service offerings. For those customers who have internal support capability, we deliver complementary services and workshops to explain the solutions and services we have delivered and work closely with them to establish their ongoing support and maintenance processes.
We are a Quest partner, certified in the design, deployment and operation of Quest (inc. Binary Tree) migration tools, enabling us to simplify large and complex transitions from on-premises or cloud to cloud transformations for both Azure and Office 365 workloads.
For a more detailed and comprehensive guide to our Service Catalogue, please get in touch and find out how we can help you migrate your datacentre to the cloud. 
Please Note: This is a Commercial Profile

This work is licensed under a
Creative Commons Attribution-NonCommercial-NoDerivatives 4.0 International License
.
Editor's Recommended Articles