The British pound has fallen below the US dollar, as the Tory 'mini budget' enacts the biggest tax cuts seen in 50 years
Chancellor Kwasi Kwarteng announced a "new era" for the UK economy to kickstart economic growth with a £45 billion package to stave off recession, but unfortunately, this drastic goal has begun to backfire as the British pound tanked to its lowest level against the dollar since 1985.
British pound tanked to its lowest level against the dollar since 1985
If the British pound continues to stay low after the enactment of the mini budget, analysts have predicted that the Bank of England will have to raise interest rates to stave off worse economic consequences.
The low British pound puts many low-income families – who are already struggling with soaring energy costs and interest rates – at risk, as it will begin to cost more to import commodities, including oil and gas, which are all priced in dollars.
Essentially, the UK will be borrowing a lot of money to fund these new tax cuts and the energy price guarantee from international finance markets – relying on international capital.
However, it appears no investors are interested.
Investors have already begun to pull out as they are not convinced Kwarteng and UK Prime Minister Liz Truss are able to reach their target of 2.5pc annual growth.
Shadow chancellor Rachel Reeves states that Labour is the party of economic responsibility, criticising the new Conservative cabinet.
"Lower taxes lead to economic growth, there is no doubt in my mind about that." – Truss
What was in the announcement of the mini-budget?
The government's plans, announced by Kwasi Kwarteng, in the mini-budget, begin by making a cut to the basic rate of income tax to 19% from April 2023, which they estimate that 31 million people will receive £170 a year more. As of September 2022, people in England, Wales and Northern Ireland have been paying 20% on any annual earning between £12,571 to £50,270.
Now, there will be a 45% higher rate of income tax abolished for England, Wales and Northern Ireland taxpayers, and one single higher rate of income tax of 40% from April next year
The government has also decided to stop the rise in National Insurance from 6 November, where workers and employers have paid an extra 1.25p in the pound since April 2022. Additionally, the New Health and Social Care Levy which was made to pay for the NHS will not come to fruition.
The government have decided to cancel the nationwide rise in corporation tax
Controversially, the government have decided to cancel the nationwide rise in corporation tax which was due to increase from 19% to 25% in April 2023 – entailing the highest earners in the UK will not have a tax increase, and therefore do not have to contribute much to the national economy.
Bankers' bonus limits have been scrapped, entailing there are unlimited amounts which they are able to earn from their jobs, and the government are discussing setting up investment zones with 38 local areas in England, which include measures such as no business rates, and areas where stamp duty is waived.
More beneficially to homeowners, there has been a cut to stamp duty which is paid when people buy a property in England and Northern Ireland, for the first £250,000 and for first-time buyers that rises to £425,000. This implies that up to 200,000 more people will be taken out of paying stamp duty altogether, the government claims.
The British pound just hit its lowest level ever against the dollar, $1.04. Before the financial crisis it was as high as $2. Before Brexit it hovered between $1.45 and $1.70. $1.04 is extraordinary—and a significant factor was clearly @trussliz announcing tax cuts for the rich.

— Brian Klaas (@brianklaas) September 26, 2022
However, to worsen the scenario for low-income workers and those who are unable to find work, universal credit is to be made more difficult to attain, and the UK is to reduce benefits if people don't fulfil job search commitments. This means that up to 120,000 people on Universal Credit will need to seek more work, or they will face having their benefits reduced.
Finally, while there has been a freeze on energy bills, which the government claims will reduce inflation by 5 percentage points, the total cost for the energy package is expected to cost £60bn from October to March.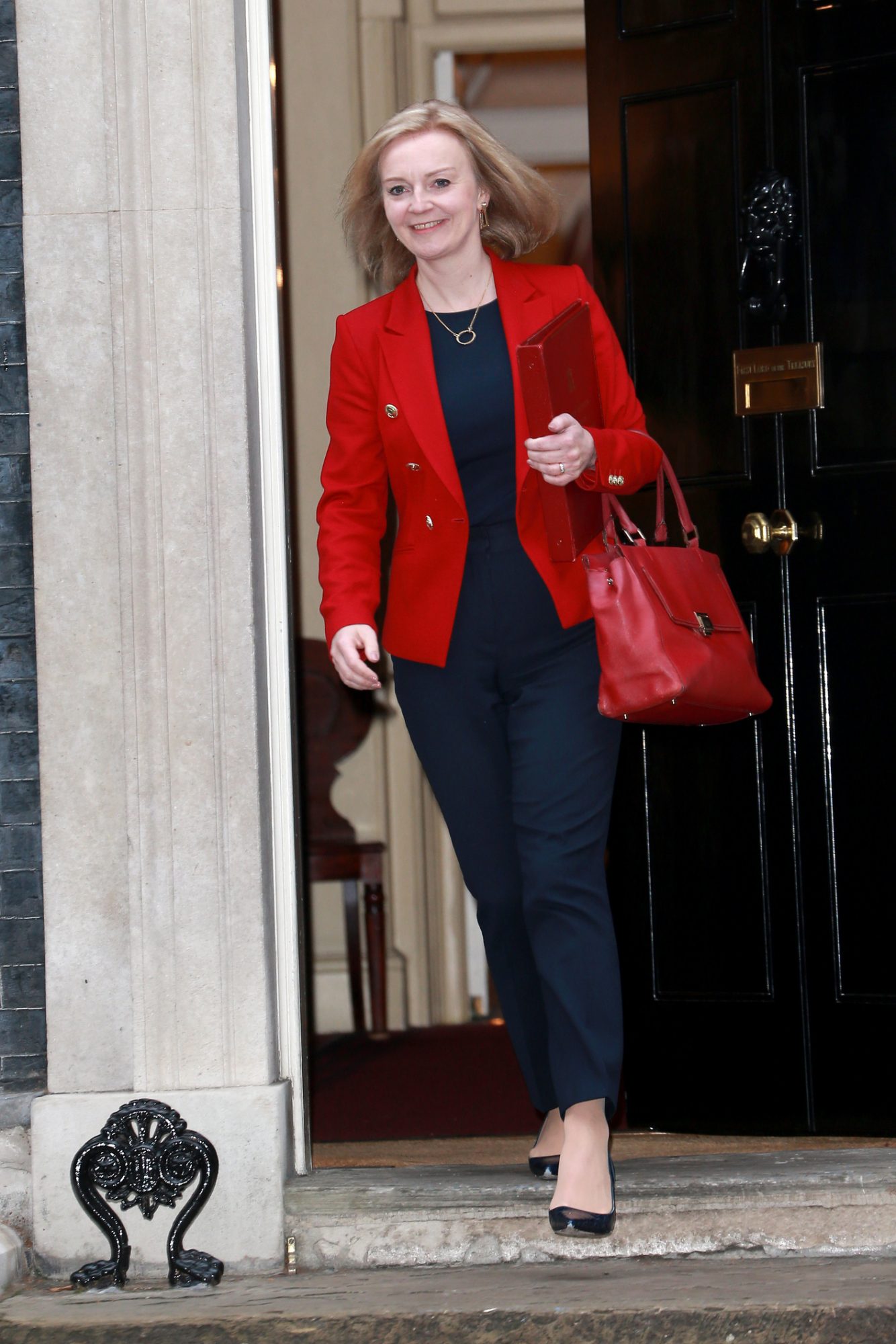 Most frighteningly for the environment, new plans by the government have been to cut planning rules and get rid of EU regulations and environmental assessments to speed up building.
How have investors and politicians responded?
So far, international market investors have deserted UK assets following the statement, where they have begun selling off the pound which has drastically increased government borrowing costs.
While the British pound plummeted below the US dollar, the pound is also down 6.4pc against the Euro. Also, in early Asia trade, the pound fell close to $1.03.
Because of this unwanted result, the Bank of England is preparing to make a statement, and potentially an emergency intervention. Their intervention may become necessary as markets have warned that the lowering of the UK pound could lead UK interest rates to triple by next year.
Trying to stave off recession caused the pound to plummet
While the Government had wanted to bet that radically reducing the tax burden would help grow the size of the economy and eventually pay for itself, higher tax receipts that can pay for the borrowing binge were required. This means that the biggest tax cuts will be for those with the biggest salaries, and this will cost a lot of money.
While the chancellor believes that the mini budget is worth it, no one has yet provided a comment since the pound fell. People across the UK will undoubtedly need help with bills, and the Tory cabinet believes that lowering tax will stimulate growth to do so.
http://twitter.com/MichaelPayneUK/status/1573382886119677954
However, not all Conservatives agree with the sentiment. Senior Conservatives have been warning for months that the strategy is wrong and will burden future generations with debt.
Shadow chancellor Rachel Reeves said: "The Conservatives cannot solve the cost-of-living crisis, the Conservatives are the cost-of-living crisis, and our country cannot afford them anymore."
So far, letters of no confidence in the premiership of Liz Truss have already been stacking up due to her government's economic proposals.
References
https://www.bbc.co.uk/news/uk-politics-63005302
https://www.bbc.co.uk/news/business-62920969
https://www.telegraph.co.uk/business/2022/09/26/sterlingpound-dollar-markets-live-news-tax-economy-ftse-100/
https://www.independent.co.uk/news/uk/politics/liz-truss-tax-cuts-pound-sterling-dollar-latest-b2175108.html
https://www.theguardian.com/business/2022/sep/26/pound-sterling-uk-interest-rates-bank-of-england
Editor's Recommended Articles