The agriculture and food packaging sectors consume roughly 45% of worldwide plastic production. Maria J. Lopez, Professor of Microbiology and Project Coordinator of the RECOVER project, explains how it aims to deliver new biorecycling routes for food packaging and agricultural plastic waste
RECOVER project is a research and innovation action that joins forces of 17 multi-disciplinary partners to develop a set of biotechnology-based processes, involving the combined action of new enzymes, microbial communities, insects, and earthworms, for sustainable recycling of food packaging and agricultural plastic waste streams, i.e. agri-food waste plastic (AWP), and the clean-up of the environments polluted by them.
The bio-recycling route will result in new feedstocks, including chitin/chitosan-based plastics and coatings and new fertilizers, for the primary sector and bio-based food industries. The project draws the path of future exploitation and supports the EU efforts to switch to circular models and tackle plastic pollution.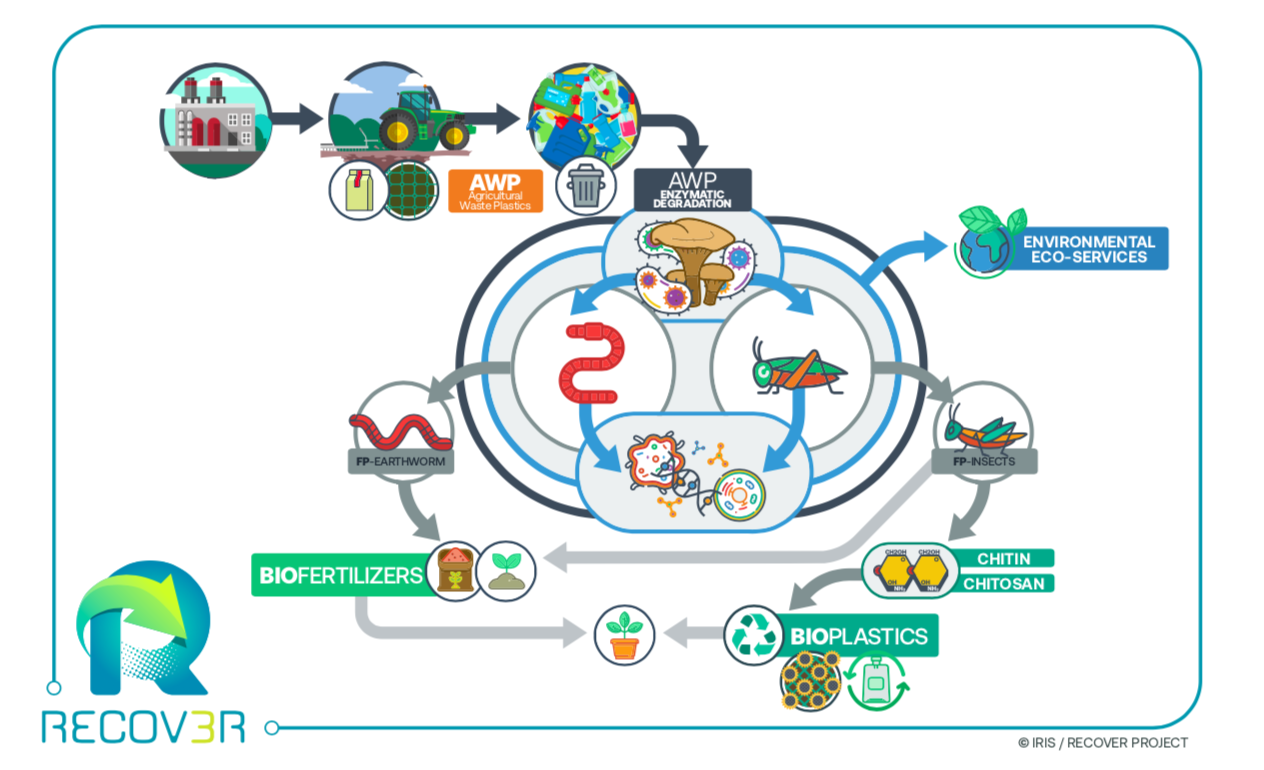 The problem addressed: Target plastic waste
The agriculture and food packaging sectors consume roughly 45% of worldwide plastic production. The current recycling routes are insufficient to give a timely answer to plastic pollution in the environment.
In the RECOVER project, we focus on realistic, contaminated, and mixed waste streams. Our target plastics are collected and sorted waste streams that are non-recyclable by conventional routes, and plastics debris and microplastics that remain in soil (e.g. mulching film) and compost.
The biotech tools: Communities for plastic waste biorecycling and removal
The RECOVER project pivots on a fresh concept where multiple species collaborate in an integrated and complementary way to either biotransform complex plastic mixtures into products or completely biodegrade and remove them. As such, the following biotech tools are considered:
"Better than nature" enzymes developed using the synthetic biology approach
Microbial consortia attacking mixed plastic waste under different environmental conditions
Insects and earthworms whose natural capabilities to ingest and digest plastics will be improved by reinforcing their natural microbiome with probiotics.
The final design of mixed tailored biotech tools will be adjusted to each plastic treatment scenario. From the ultimately responsible to the plastics degradation, the enzymes, to the collective or in cascade sequence activity of microorganisms, insects or earthworms.
The solution: Plastic treatment scenarios
The biotechnology-based processes will be developed in two scenarios:
ex-situ treatment in insect rearing chamber or compost reactors for non-recyclable plastics from municipal solid waste or agricultural plastic waste.
in-situ treatment directly on soil polluted with plastics e.g. mulching films
A strategy for the waste collection and delivery to the appropriate biorecycling plant will be proposed with the help of decision supporting systems, plastic monitoring tools, equipment, and logistic studies. Also, simple and reproducible conditions that can be replicated in the farms or municipalities will be established.
Added-value products
Enzymes and biotech formulations for plastics recycling and removal.
Bioplastic formulations for application in agriculture (mulching films, sticks, pots), food packaging (trays, rigid containers, films) and coatings based on chitin/chitosan extracted from insects Biofertilizers from organic matter leftovers after treatments and chitin extraction.
Current status
RECOVER is a 4-year project that started on 1st June 2020. It has been very busy over the last 12 months. The most widespread plastic polymers in agri-food waste plastic have been mapped and characterized. The logistic chain for their collection and current management practices has been analysed and reviewed.
In parallel, a set of insect, earthworms, microbial consortia, and target enzyme families has been selected, and their capability to feed on or hydrolyse the target polymers is being tested. This coming year, the production of suitable biotechnological solutions will be upscaled and further tested under real-scale conditions.
Collaborations
RECOVER has joined forces with two other H2020 BBIJU projects, ENZYCLE and BIZENTE, to better collaborate at technical and dissemination level. Synergy with Biorefine Cluster Europe, a consolidated network that interconnects projects and people within the domain of biobased resource recovery.
Keep up on RECOVER Project
From RECOVER consortium we invite to contact us at info@recover-bbi.eu, for additional details. Sign up to our NEWSLETTER to stay up to date with latest news and collaboration opportunities.
Financial support
This project has received funding from the Bio-Based Industries Joint Undertaking under the European Union's Horizon 2020 research and innovation programme under grant agreement no 887648.
Maria J Lopez1, Patrizia Cinelli2, Marco de la Feld3
Coordinator. Unit of Microbiology, Dpt. Biology and Geology, CIAIMBITAL, ceiA3, University of Almeria, Almeria, 04120, Spain.
Technical Manager. Department of Civil and Industrial Engineering, Pisa University, Largo Lucio Lazzarino 1, 56122, Pisa, Italy.
Exploitation & IPR Manager. ENCO S.r.l., Via Michelangelo Schipa 115, 80122, Napoli, Italy.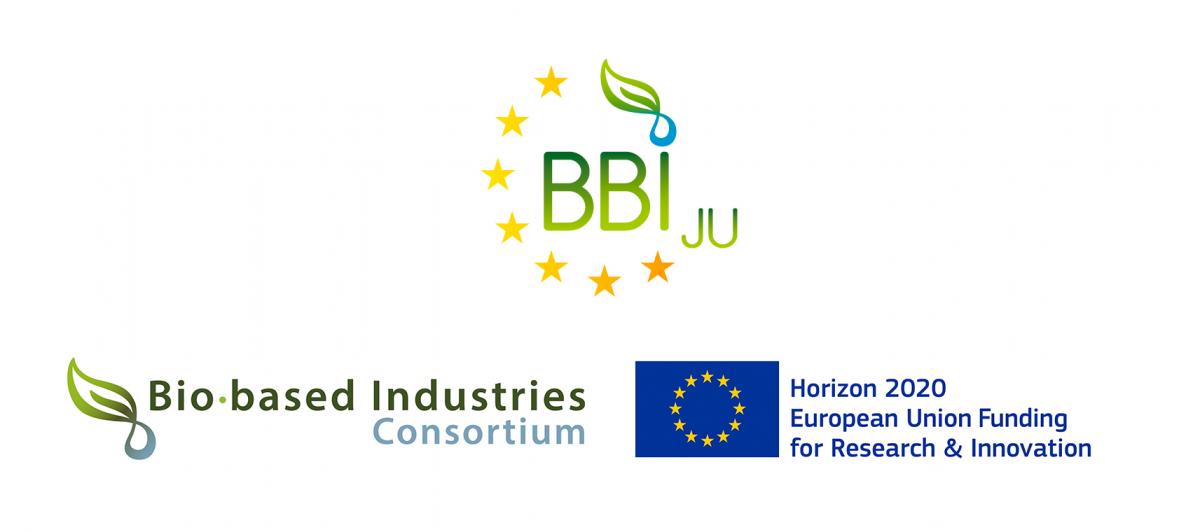 RECOVER has received funding from the European Union's HORIZON 2020 Research programme under the Grant Agreement no. 887648. 
Please note: This is a commercial profile
© 2019. This work is licensed under CC-BY-NC-ND.
Editor's Recommended Articles